If you have a cat, you've probably discovered that most cats are not fans of wearing clothes. After all, they have a glorious fur coat they can wear all year long, why would anyone want to cover that up? Well, if you've got a sociable and easy-going cat, for the occasional holiday or special event, you may want to make him or her look even a little more fancy and fabulous! Let's look at 4 ways to do just that.
First, you can train your furriest friend to start accepting a new accessory or article of clothing by encouraging him with treats and giving him the option to remove the clothes should he feel uncomfortable. Most cats are just happy to have an option available to them and become much more accepting of new clothing when there is a food motivator along with a piece of clothing.
Collars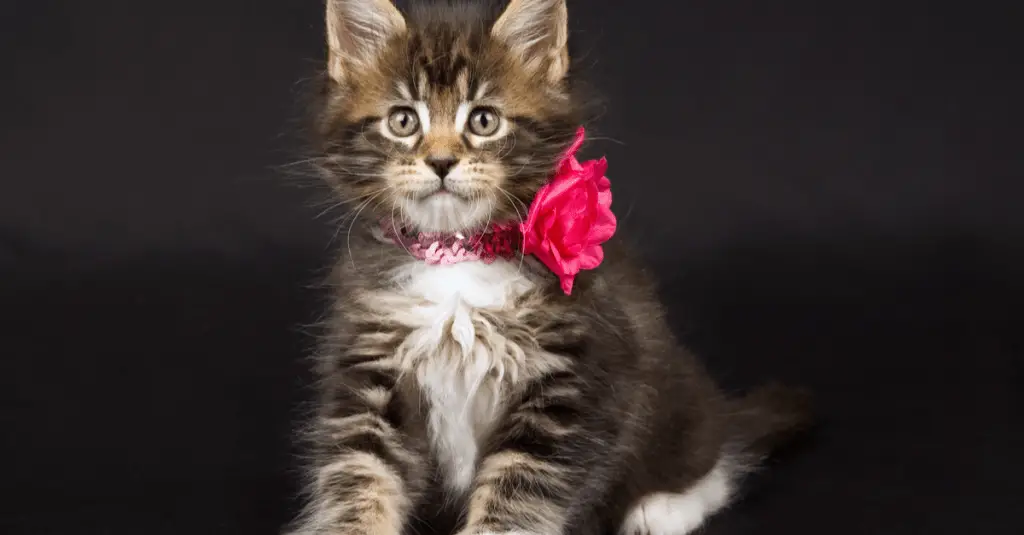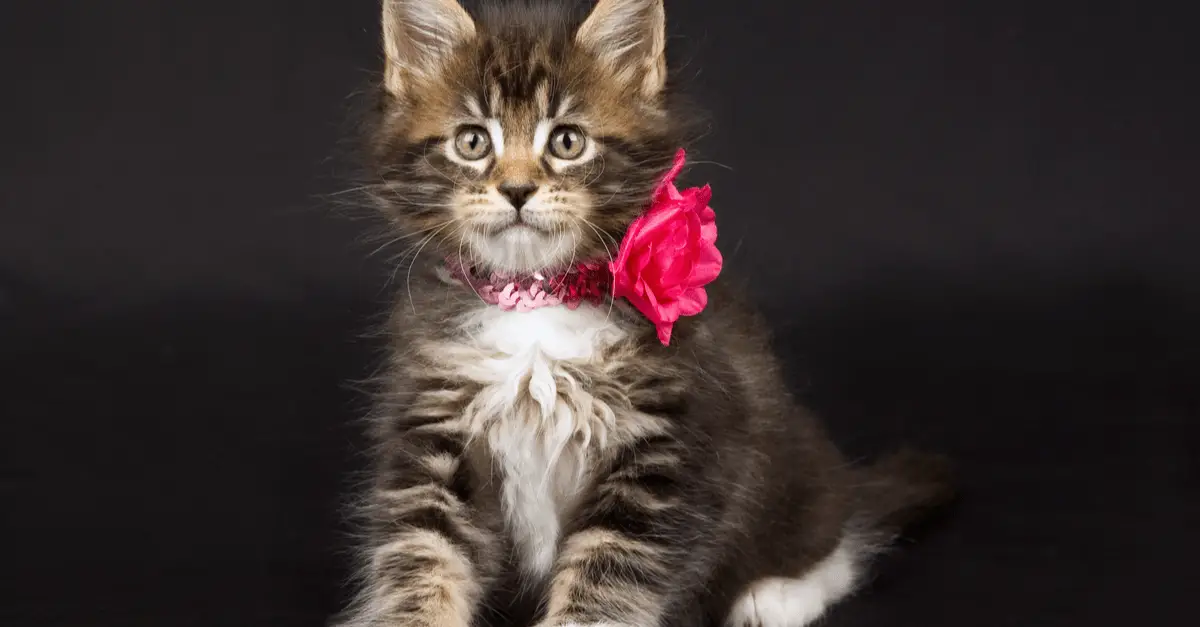 Even the most stubborn cat is unlikely to turn away from a beautiful new collar that displays their personality! Choose from a wide selection of bowties, neck ties, and fancy collars to fit just about any theme or occasion you can dream up! Collars are a great way to have your cat show a little style without stressing him out.
Hats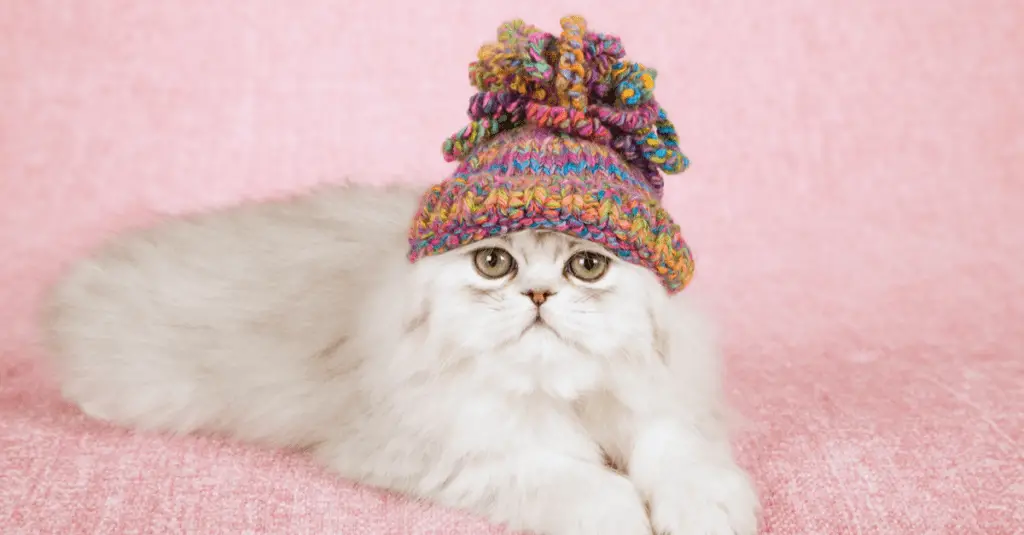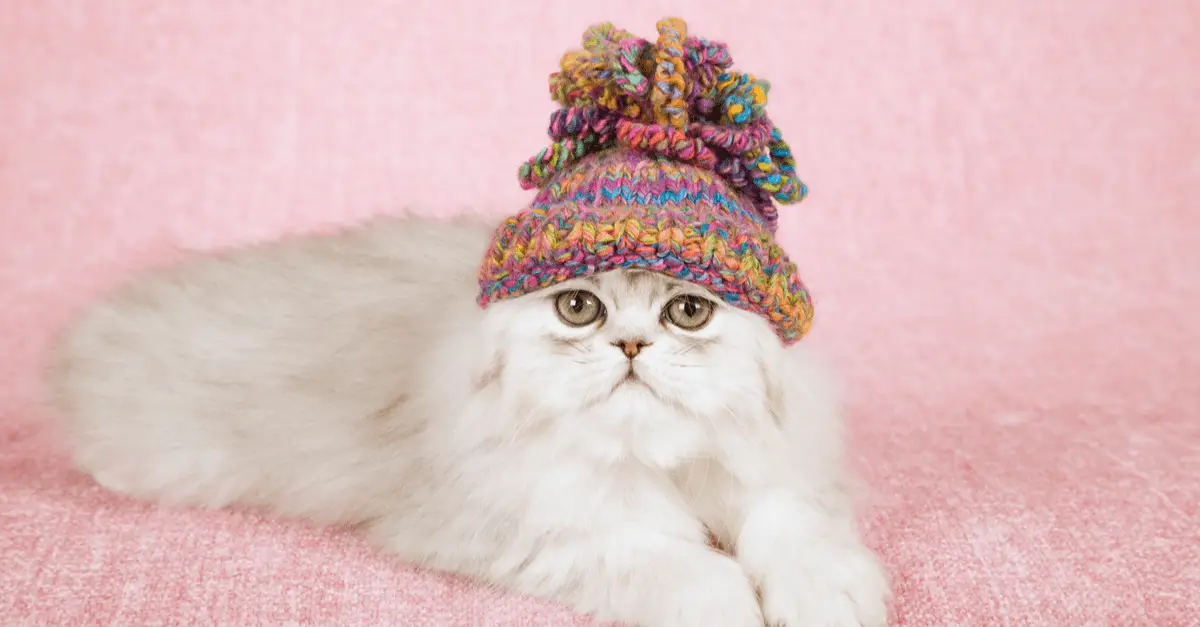 Hats are one of the most creative (and adorable) ways to dress a cat, but you definitely need to have a tolerant feline to try this style. There is a hat available for most any occasion. Whether you're celebrating spring with a new spring bonnet or showing off your cat's ferocious inner beast with a lion's mane, you're sure to find a cat hat to fit the bill.
Costumes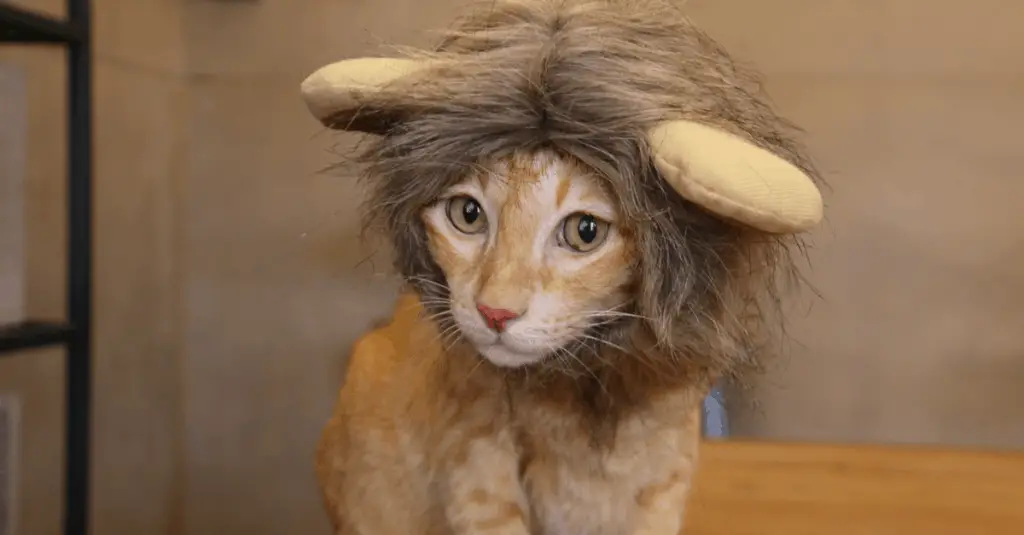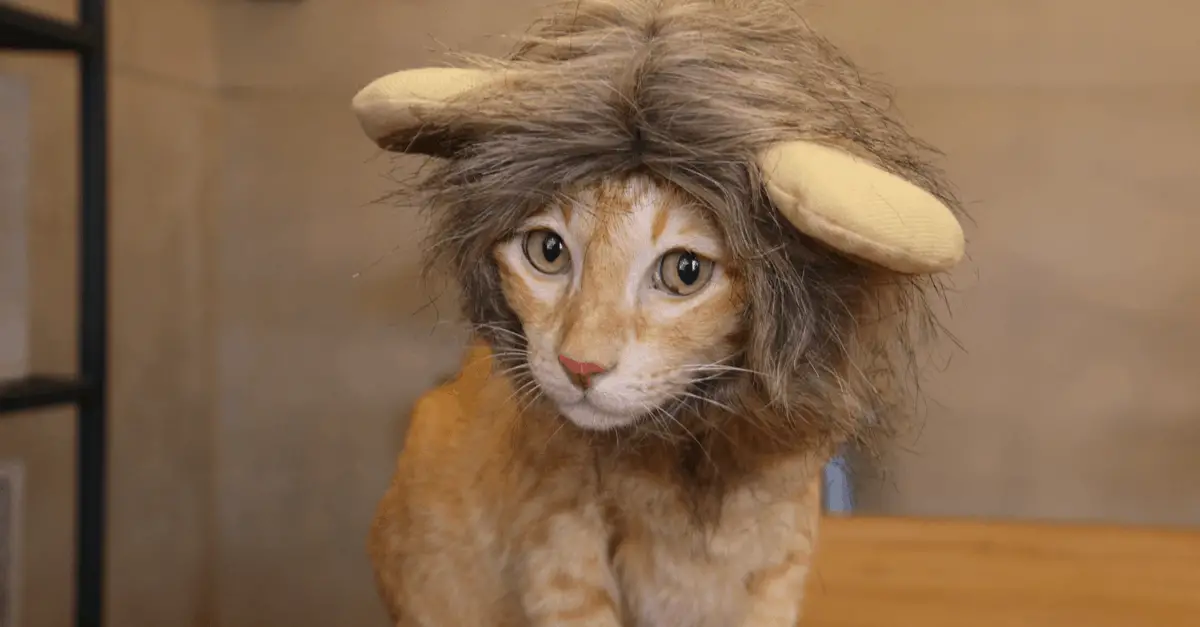 Whether it's Halloween, Christmas, or "just-because"…full-fledged cat costumes are always a hit with pet parents. No doubt you've seen cats in costumes starring in a viral video or two. That's because cats are naturally funny in many of these costumes, and the pirate costume is one that we especially love! Whatever costume you select, be sure you focus on your pet's safety and comfort first.
Dresses and Sweaters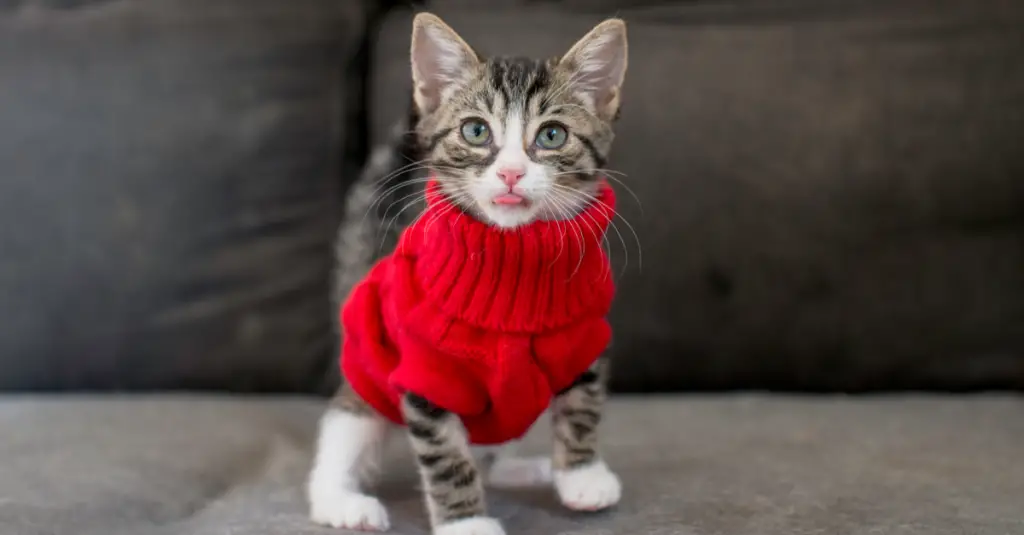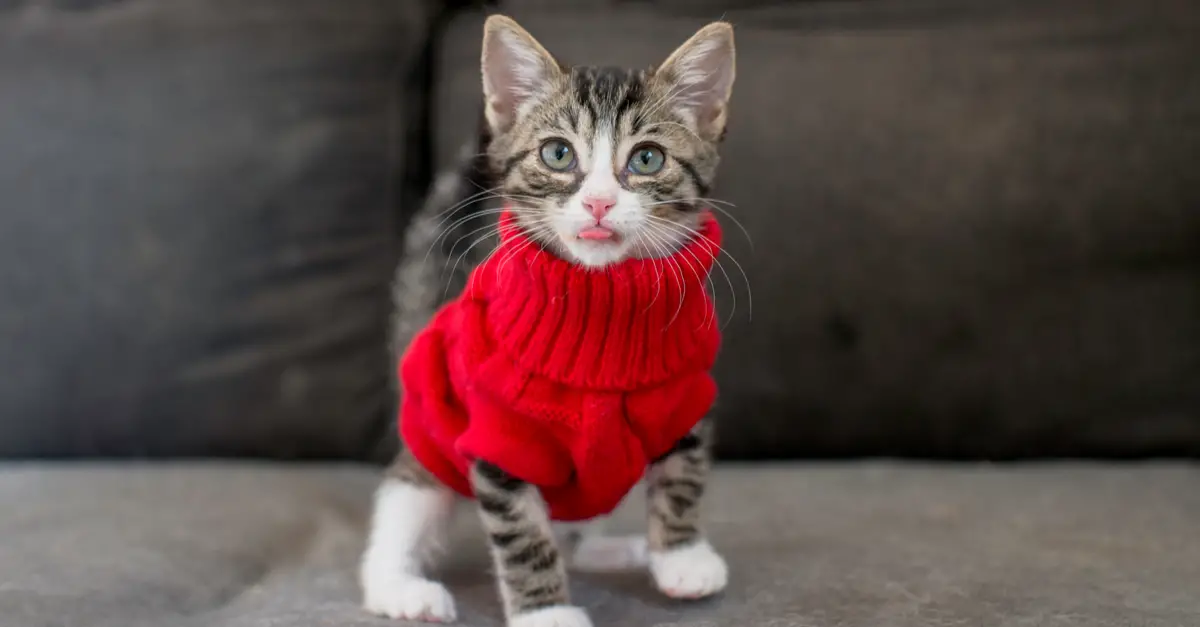 Dresses can be adorable and fun for the right type of cat. There are thousands of styles, from formal to casual, and if your cat is one who enjoys being dressed up, you'll find the purr-fect dress for her.
If your cat is more of the sweater type, you'll find a wide selection of clothing and apparel for cats.
Always make sure any outfit or accessory you put on your cat is fitted properly. Make sure it doesn't restrict your cat's ability to move. And, never leave your kitty unsupervised while wearing clothes.
Finally, don't force your cat to wear something they don't want to. Take the time to encourage your cat to enjoy wearing clothes and, in the meantime, appreciate the gorgeous fur coat he wears all the time!