Instagram, Facebook, Twitter, Snapchat and many more social media platforms are filled with pictures of felines who just can't seem to get enough time in front of the camera. Have you noticed though, some kitty cats seem to be runway model photogenic? Whether it's a picture of their bean toe paw, cute button pink nose, or downward dog stretch, some kitties are just plain naturals for photographs! Or are they?
This article offers up 5 easy peasy photography tips that will make your feline a rock-star on the Internet. Even if your kitty cat hates the camera, you'll be able to snap a few good ones and really be proud of some fun loving poses you always wished you could bottle up and save forever. Don't worry if you do not have an expensive camera, you just need a smart phone.
Here we go!
1.Background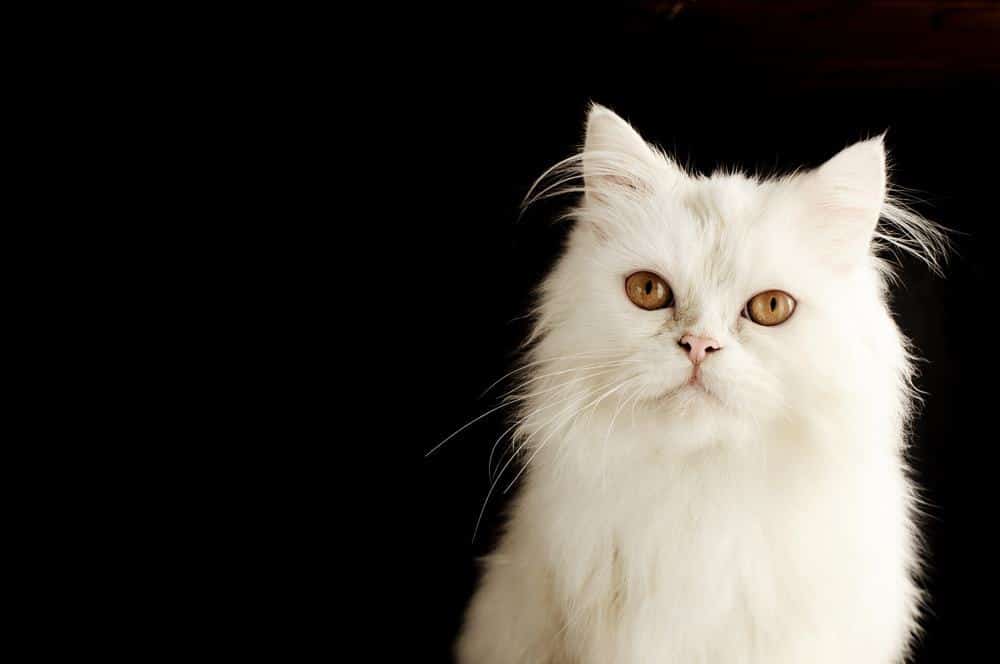 Use a background that really compliments your cat. The easiest way to do this is by finding a color that matches Fluffy or 'pops' by contrasting with Fluffy.  Black cats with a white background look great. Just as eye catching as black against white, is a red background with a black kitty.  Play around with colors and scenery. Also check out pet magazines and advertisements to see what backgrounds are being used. These professionally taken photographs of pets can give you some DIY ideas that should be pretty easy to model.
2. How Low Can You Go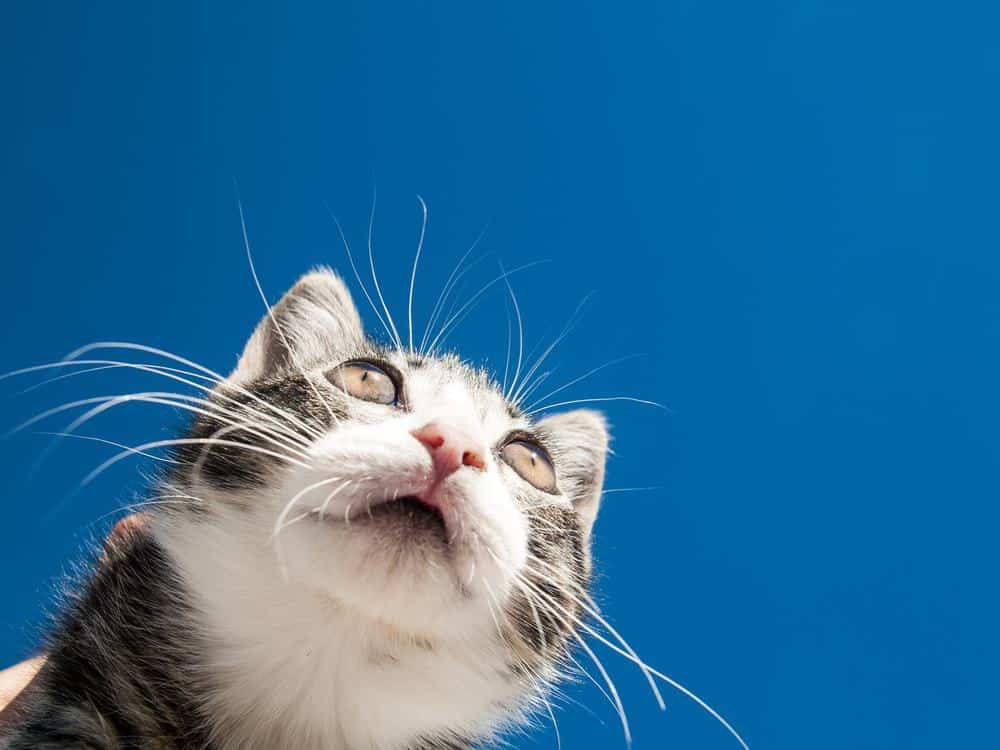 It is so easy to just stand above your kitty and start snapping, but I am sure you have noticed, that produces some of the worst photos ever. Instead of towering over your cat, get down low with him. Play with his favorite toys and get him to move around. Be sure to have your camera or phone handy so you can snap some shots while you are on the floor with him. Try different angles too. Getting right up under your cat while she is dangling from her favorite cat tower can really create a neat look. Have some fun crawling around on the floor at your kitty cat's level; you will undoubtedly snap some stellar mug shots!
3. Look Into My Eyes Kitty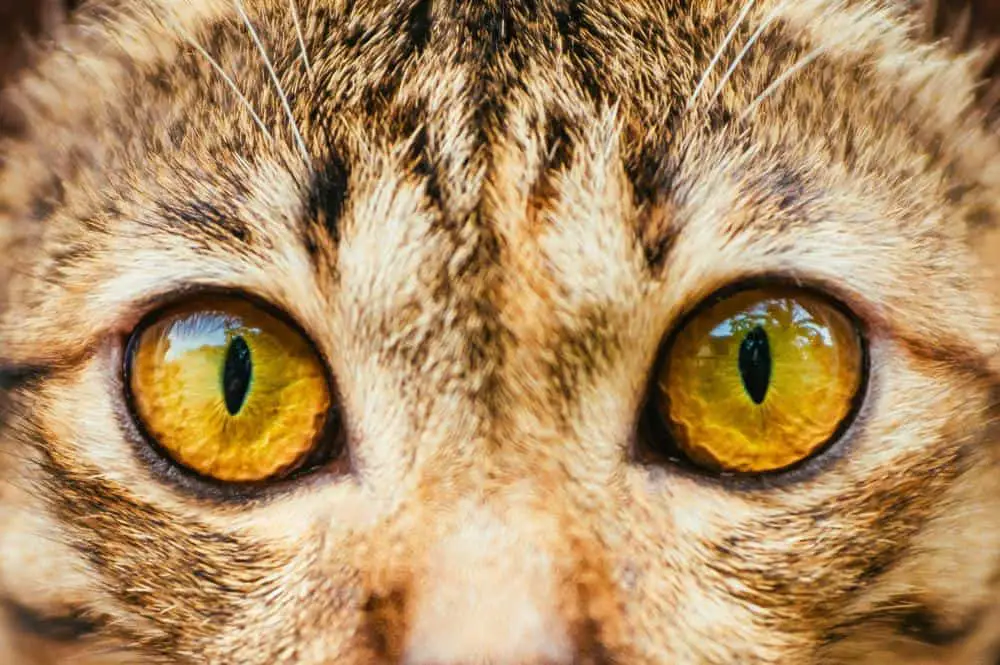 They eyes are the window to the soul and one of the best ways to capture your kitty's personality type is to focus on his eyes. Cats don't always like a camera or phone up in their face, so be sensitive and thoughtful when trying for the eyeshot. A good way to approach these types of pictures is by simply using her eyes as your main focus. Continuously focusing on your cats' eyes can help you capture her essence and communicate her personality nicely on the Internet. If you want to build a following for your pet, his personality will shine through the eye focus shots.
4. Action Shots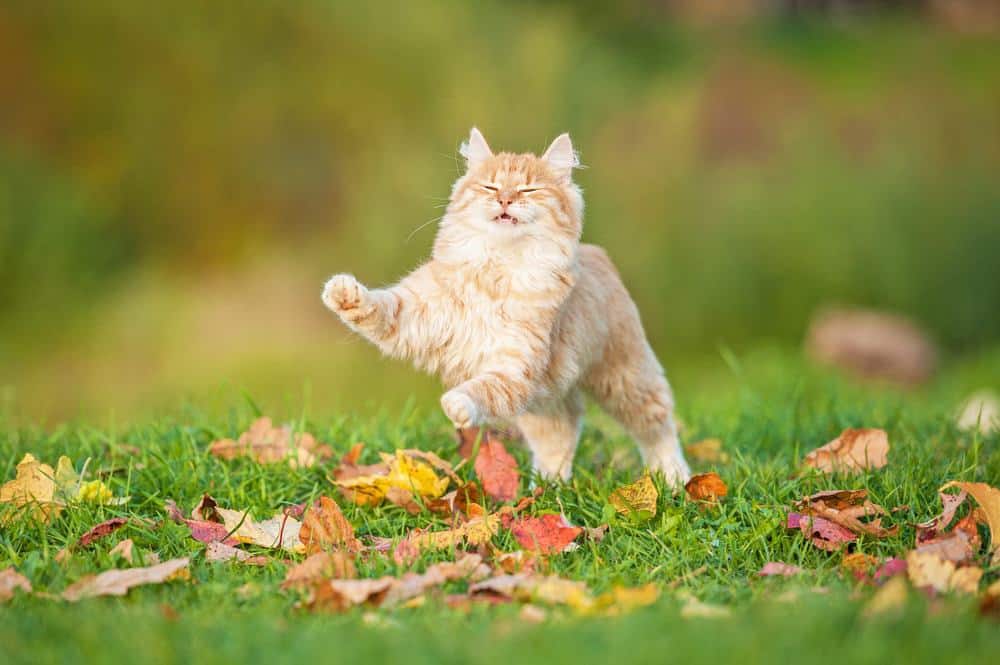 Getting photographs of your cat jumping, running and playing are powerful for social media pictures. Action shots can tell a story in one simple photo! Cats are not always the most energetic, so you will need to break out your cat's most beloved toys and start a little catnip party. Encourage your cat during play time with a few treats when she jumps or rolls. Praise her with compliments when she captures her toy and breaks out into a bunny kick. The more you give her positive feedback, the longer she will play. The longer she plays, the more opportunity for snapping some great pictures. If you can get a bunch of pictures with a few different toys, you will have a nice supply to last you for days of posting on Facebook!
5. Unexpected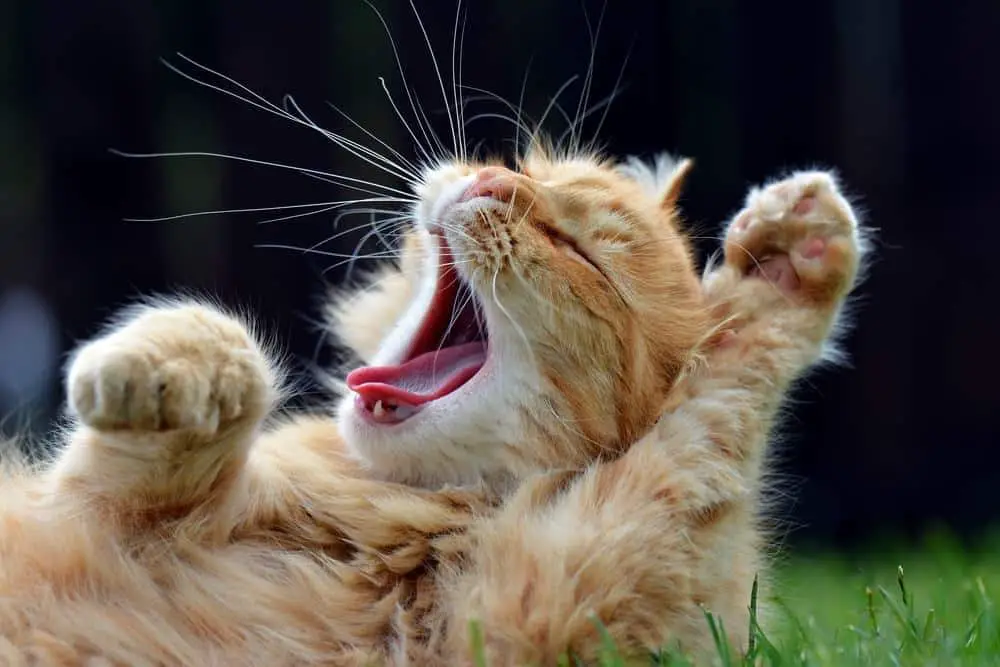 Never sneak up and scare your cat, however taking a few pictures when she least expects it is a great way to get natural photos of your cat being herself. My favorite is right when my cat is waking up. I try to keep my smart phone handy so I can take a picture as he is in the middle of a big yawn, or still has his sleepy eyes and is stretched out with his paws out in front of him. Even when they are just relaxing in a bread loaf position, they can be adorable, serene and even intense in their demeanor.
Pictures are so popular on social media and cat photos are the jam! Who doesn't want to show off their favorite feline and all her beauty? Putting your best paw forward and making a few simple tweaks to your approach can improve the quality of your photos and get your kitty a ton of attention on the Internet!
Lisa Illman is the inventor of an outdoor cat enclosure and founder at Kritter Kommunity. Lisa and her product the Kritter Kondo have been featured in Cat Fancy, the Chicago Tribune, Chestnut Hill West, Good Morning America and most recently Steve Harvey's Funderdome. You can follow Kritter Kommunity on Facebook and Twitter @KritterKondo. Lisa is a also a business and PR consultant and loves to help small businesses grow their brand. She has been featured in Entrepreneur Magazine, Forbes.com and the Philadelphia Inquirer. When Lisa isn't growing businesses she is hanging out with her adorable tuxedo Finnegan. Contact Lisa at lisa@lisaillman.com