There's something calming and even a bit magical about the sound of a cat purring. It's like they're sharing a little bit of their inner happiness with you. But have you ever wondered why cats purr in the first place?
As it turns out, there are a few reasons why they do it. In this article, we'll explore what makes cats purr and how they make the magical sound.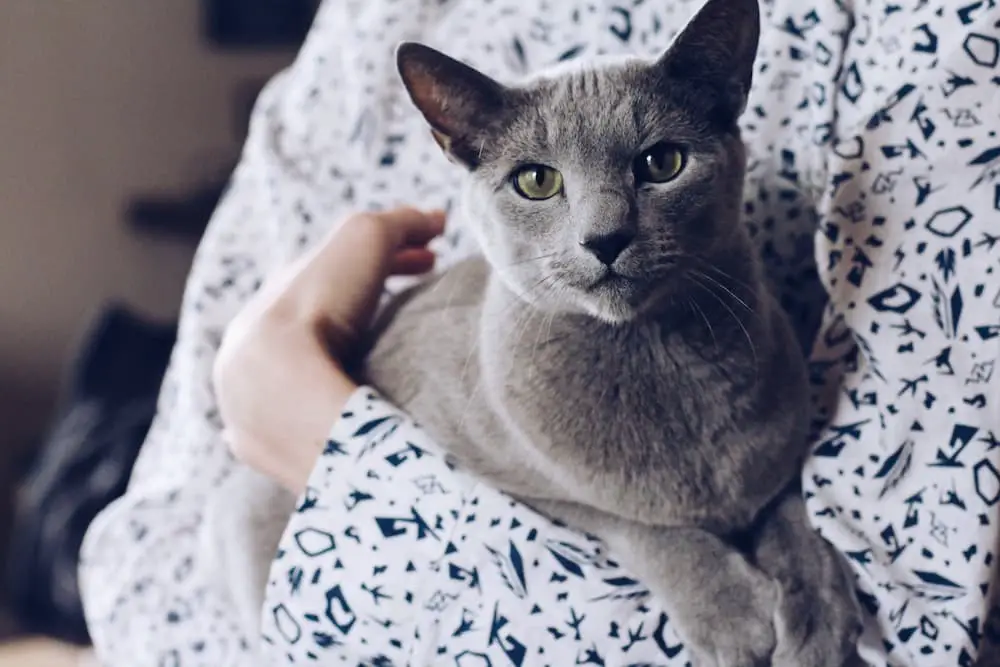 1. Cats use purring to communicate
Cats communicate in a number of ways, including meowing, body language, facial expressions, tail twitching, and more— including purring! Purring can sometimes be a request for attention. A mother cat will purr to signal to her kittens that everything is okay. Cats will often purr to communicate that they're happy and comfortable, but they sometimes purr to communicate that they're stressed, injured, or very unhappy. You see, a purr doesn't always mean, "I'm happy."
2. Cats purr when they're happy
Cats often purr when they're feeling relaxed and content. If your cat is purring while you pet them, it's a sign that they're enjoying the affection and attention.
3. Cats also purr when they're distressed
Purring can also be a sign that your cat is stressed, in pain, or isn't feeling well. An uncomfortable cat may purr as a way of self-soothing. Cat parents will often notice their cat purring during nail trims, ear cleanings, or vet visits when they're being restrained. If your cat is purring and seems to be in distress, it's best to take them to the vet for a check-up.
4. A cat's purr is healing
In addition to self-soothing, purring is also thought to have some healing properties. When cats purr, they produce low-frequency vibrations that can help to heal bones and wounds. Additionally, the vibration of purring can help to calm a cat, which can also aid in the healing process.
5. Cats purr to show their affection
Of course, cats also purr simply because they enjoy your company and want to show you how much they care about you.
So, how do cats purr?
Now that we know the many reasons they purr, let's take a closer look at how cats make the unique sound.
Cats purr by vibrating the muscles in their larynx, or voice box. This action causes the vocal cords to vibrate, which produces the characteristic purring sound.
Interestingly, scientists have found that not all cats purr in the same way. Domestic cats typically purr at a frequency of between 26 and 150 Hertz, while big cats like lions and tigers purr at a lower frequency of around 15 Hertz.
Additionally, some cats have been found to purr both in and out, while others only purr on the inhale.
So next time you hear your cat's purr, take a moment to appreciate the fascinating reasons behind it. And if your cat is purring and seems to be in pain, be sure to take them to the vet right away.
Enjoyed this article? Pin it!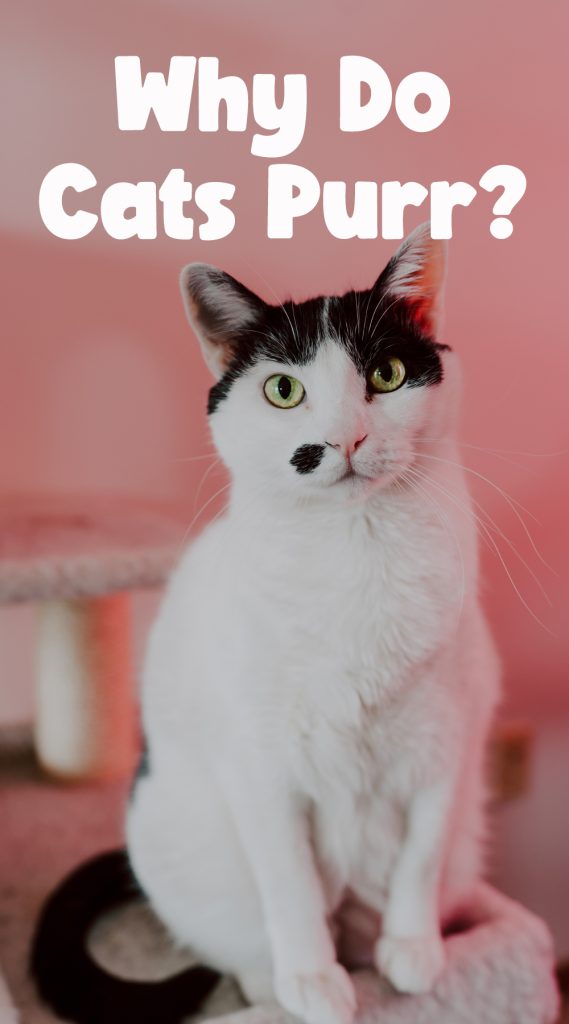 The Catington Post is reader-supported. That means, if you make a purchase through links on our site, we may earn an affiliate commission. All images and names which are not the property of The Catington Post are the property of their respective owners.