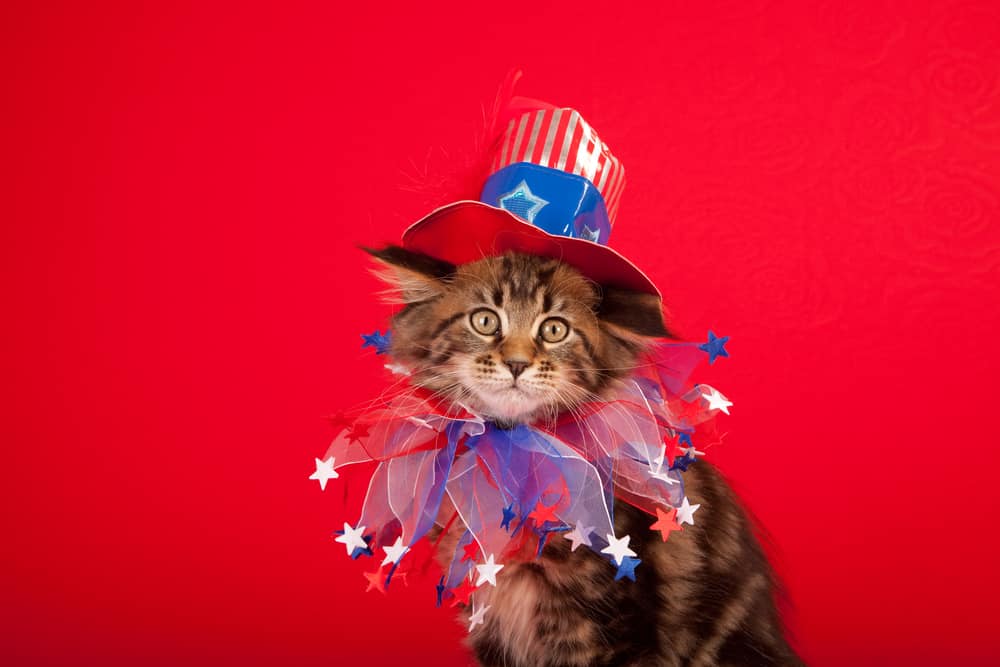 It's the single most dreaded holiday among pet parents. Independence Day, and the accompanying celebrations, are a major source of stress for dog and cat owners, particularly for those pets that experience fireworks anxiety. And, unless you're the parent of a scaredy cat, it may come as a surprise that many cats are scared on this day, too!
So what can you do to ensure your cat stays safe and happy on this holiday? Here are 5 tips!

The Catington Post is reader-supported. That means, if you make a purchase through links on our site, we may earn an affiliate commission. All images and names which are not the property of The Catington Post are the property of their respective owners.