As much as we love our feline friends, there are times when we need to leave them behind while we go on vacation, attend a work trip, or even just for a night out. This is where a cat sitter comes in. Finding a trustworthy, reliable, and cat-loving sitter for your kitty can be quite a challenge, but fear not, fellow cat lovers, this guide will help you find a purrfect match.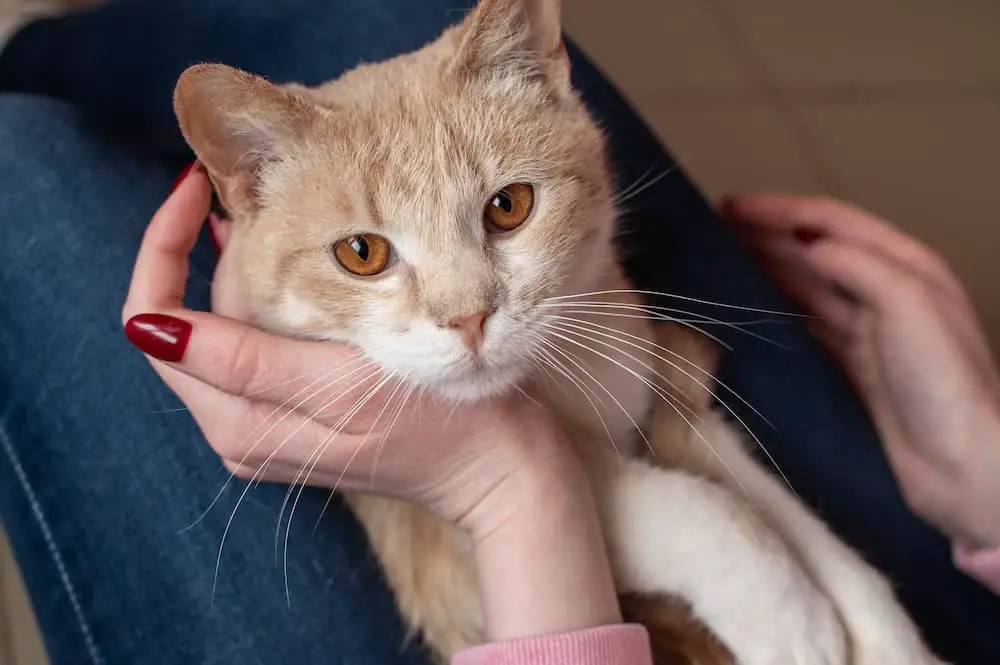 Ask Around for Cat Sitter Recommendations
The first step to finding a cat sitter is to ask your friends, family members, or even your vet if they can recommend someone. Chances are, someone you know has gone through the same process and can give you their honest opinion. If you're part of a local cat lover community, ask for recommendations there too. You can even post on your social media and ask if anyone knows a cat sitter in your area. Having someone who comes recommended by people you trust can give you peace of mind and make the process a lot easier.
Check Online Pet Sitter Resources
If you're not able to get any referrals, the internet is your friend. There are several websites and apps that connect cat owners with cat sitters, such as Rover, Care.com, and Sittercity. These platforms allow you to read reviews and ratings from other cat owners who have used their services, as well as view the sitter's profile, availability, and rates. Some cat sitters even have certifications or training in cat care, which can be a plus. Make sure to read through all the information carefully and ask any questions you may have before booking a sitter.
Do a Background Check of Potential Cat Sitters
Once you have a few potential cat sitters in mind, it's important to do a background check to ensure they're trustworthy and reliable. Ask for references and follow up with them to get an idea of their experience with the sitter. You can also run a background check through a website such as BeenVerified or Checkr, which can give you information on their criminal history, employment history, and more. It may seem like a lot of work, but it's better to be safe than sorry when it comes to your fur baby.
Meet the Pet Sitter in Person
Before you book a cat sitter, it's crucial to meet them in person. This will give you a chance to see how they interact with your cat and get a sense of their personality and demeanor. Make sure to ask them plenty of questions about their experience with cats, any medical training they have, and what their typical cat-sitting routine is like. If they're hesitant to answer your questions or don't seem enthusiastic about it, they may not be the right fit. Trust your gut and go with someone who you feel comfortable around and who your cat seems to like.
Communicate Clearly with your Cat Sitter
Once you've found your purrfect cat sitter, it's important to communicate your expectations clearly. Make sure they have all the necessary information about your cat's diet, medication, litter box, and any other special needs. (We love this Pet Health & Wellness Log Book for keeping important information neatly organized for the sitter!)Give them a spare key or access to your home, and make sure they know how to contact you in case of an emergency. If you have a camera or smartphone, you can also ask them to send you daily updates or photos of your cat to ease your worries. Remember, a good cat sitter is someone who understands and respects your cat's unique personality and needs.
Finding a cat sitter you can trust can be a daunting task, but with a little bit of research and effort, you can find someone who will love and care for your cat like their own. Remember to ask for recommendations, check online resources, do a background check, meet in person, and communicate clearly. Who knows, you may even make a new friend in the process!
The Catington Post is reader-supported. That means, if you make a purchase through links on our site, we may earn an affiliate commission. All images and names which are not the property of The Catington Post are the property of their respective owners.