We're always told to "think outside the box." That is, unless you're a cat! Inside a box is exactly where most cats love to be. But why do cats like boxes?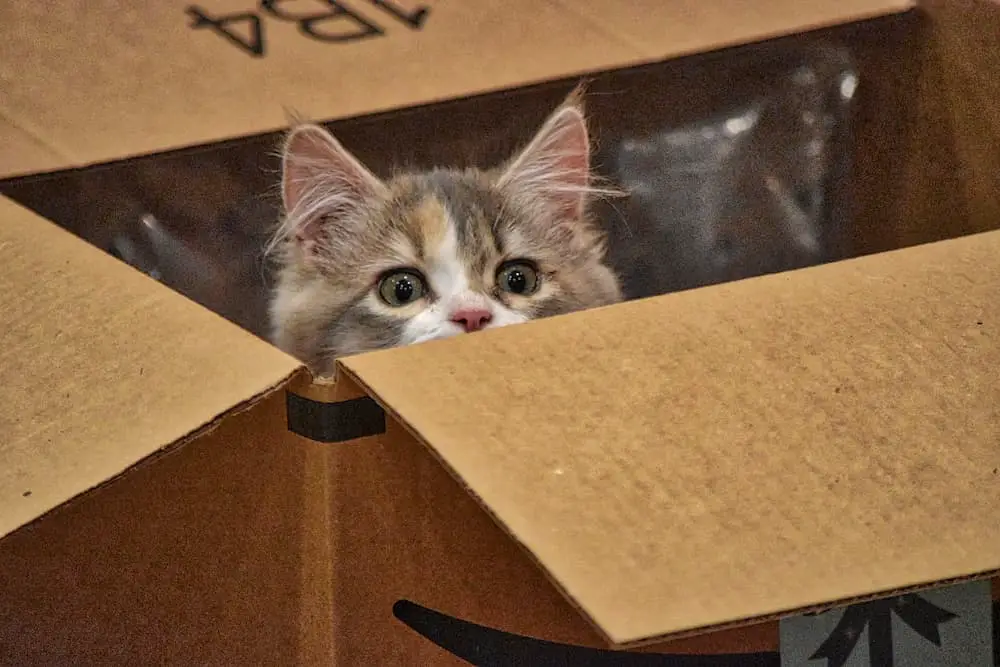 If you're like most cat parents, you've excitedly opened a box of toys, treats, or a fancy new bed for your best feline friend only to find them more interested in the box it came in. It doesn't matter if it's a big box, small box, short box, tall box, or even a box they barely fit in!
So, what's the deal? Why do cats like boxes so much?
There are quite a few reasons for a cat's love of all things box-shaped.
Boxes give cats a sense of security.
When your kitty is curled up in a box, they feel hidden and safe from the world. This is especially true if the box is small enough that they feel a slight compression from all sides but tall enough that they can't be seen from the outside.
Cats like boxes as a hunting vantage point.
Your kitty can sit in a box and survey their territory for hours, looking for any potential prey that might cross their path. This is especially true of younger cats and those with strong hunting instincts.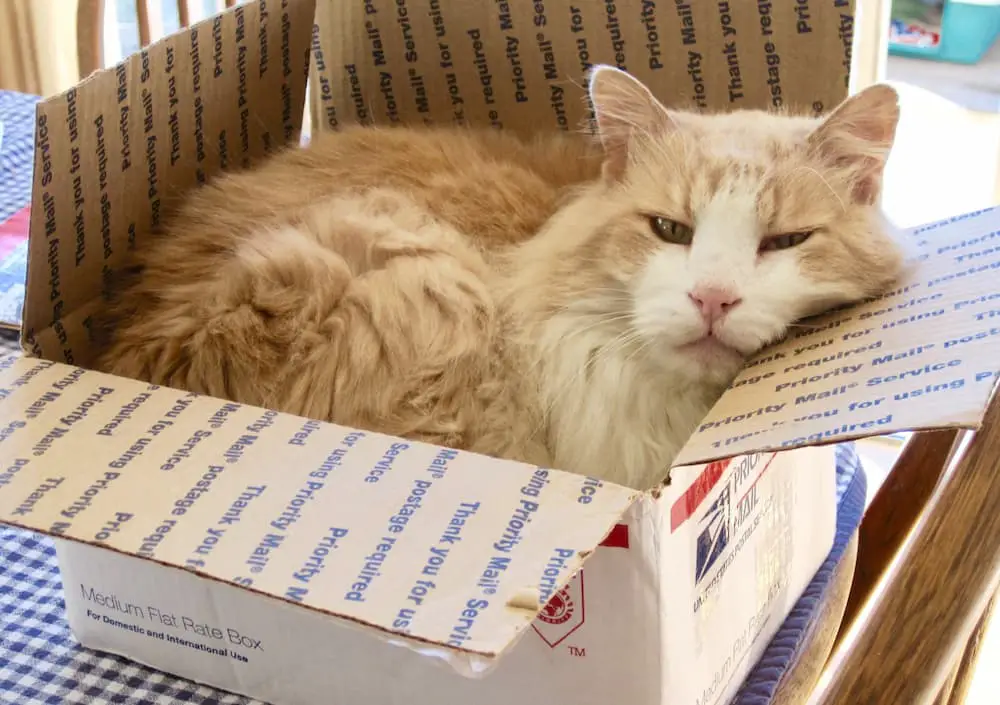 They provide cats with a warm, cozy place to nap.
Cats especially like boxes they can curl up inside for a nap. According to a 2006 study by the National Research Council, the thermoneutral zone—the temperature in which cats are comfortable, not too hot and not too cold— is between 86 and 97 degrees Fahrenheit. Unfortunately, that temperature range is about 20 degrees higher than that of a human. Unless you keep your home a balmy 90+ degrees all the time, your cat is going to seek our warm places. Thankfully, corrugated cardboard is an excellent insulator, perfect for keeping your kitty toasty while they snooze.
Boxes give cats a place to escape.
If your cat feels overwhelmed or needs some alone time, a box can provide the perfect hideaway. Domestic cats have not evolved a mechanism for conflict resolution and generally either fight or run and hide. Give your cat a place to hide when they're feeling frightened and they'll be less likely to lash out.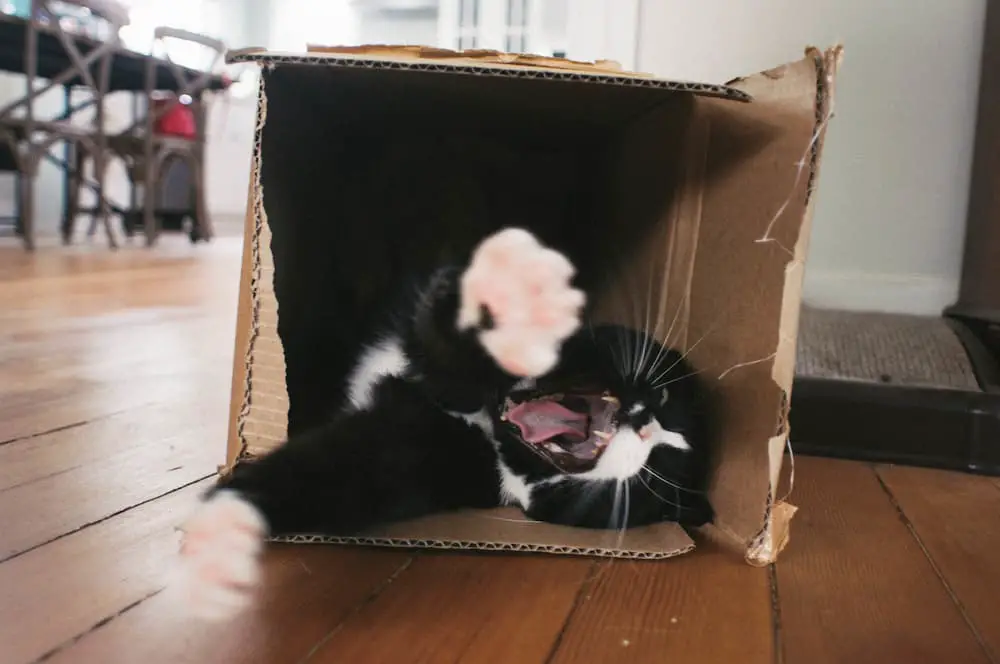 They are proven to reduce stress in cats.
A study done by the University of Utrecht found that cats who had access to boxes in their environment were less stressed than those who didn't. Researchers studied cats in shelters and found that those with boxes in their environments acclimated much more quickly, recovered from stress faster, and were less anxious in general than those that did not.
So there you have it! Now you know why your cat loves boxes so much. The next time you're getting ready to toss out that empty Amazon box, think twice. Your cat just might want to turn it into their new favorite hiding spot. Or napping spot. Or simply a new favorite spot to sit and judge you from…
Enjoyed this article? Pin it!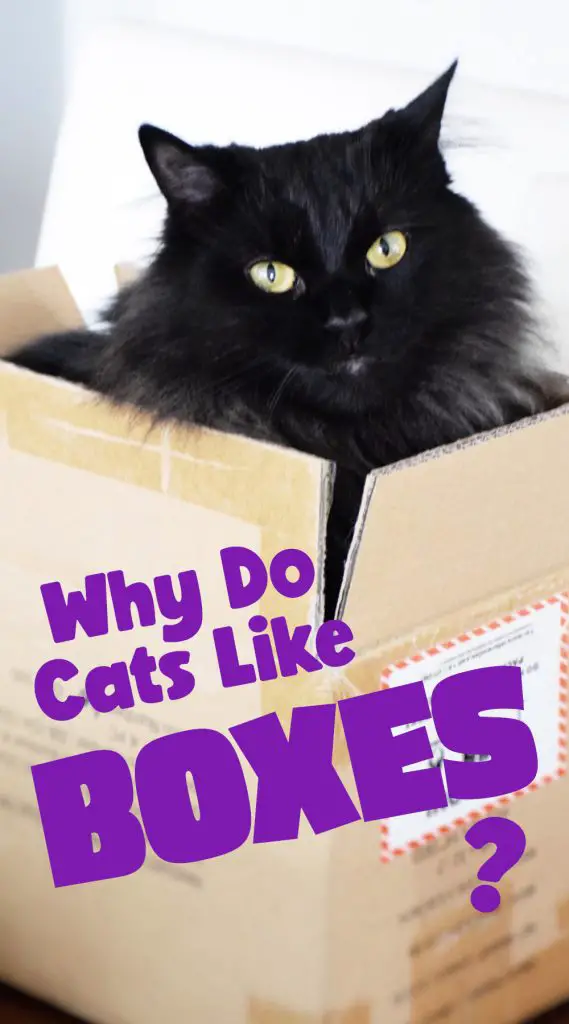 The Catington Post is reader-supported. That means, if you make a purchase through links on our site, we may earn an affiliate commission. All images and names which are not the property of The Catington Post are the property of their respective owners.