The Amazon Big Prime Day Deals Sale is a new shopping holiday that's exclusive to Amazon Prime subscribers. What better way to get ahead of the holiday shopping rush (and stock up on some new cardboard boxes for your cat) than by taking advantage of some incredible deals and major price cuts?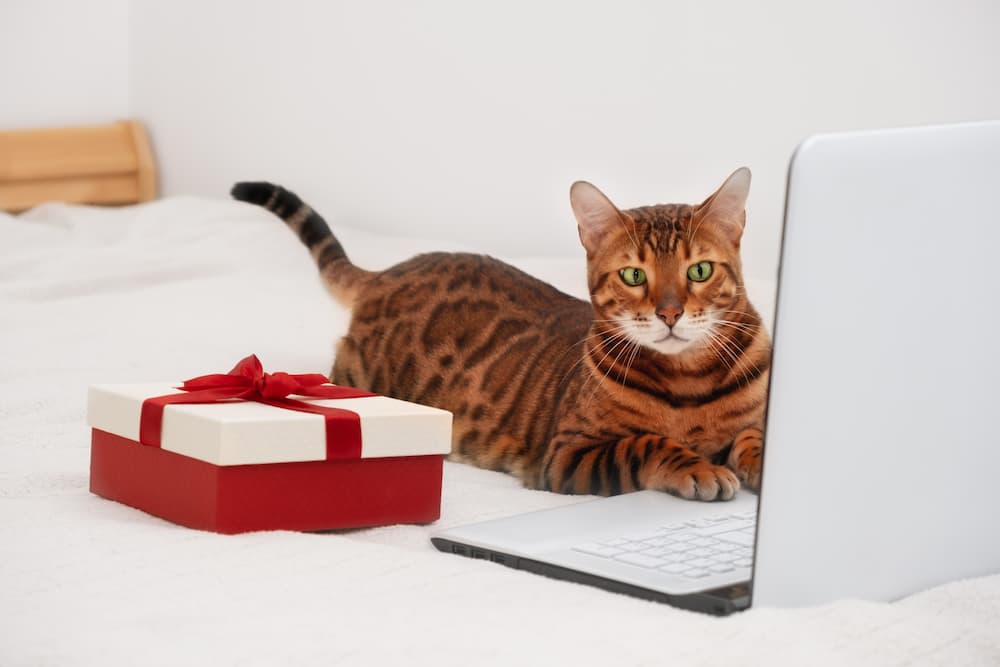 The Amazon Big Prime Day Sale runs on October 10th and 11th. Don't worry if you don't have Amazon Prime, you can sign up for a free trial just to take advantage of the deals!
While Big Prime Day deals reach across all categories on the online superstore (like this Fire Tablet for only $39.99!), we've scoured the pet category to bring you the Best Big Prime Day Deals for Cats!
Elevate your cat's comfort and playtime with the FUKUMARU Wall Mounted Cat Hammock. These stylish and stable cat wall shelves are the ultimate combination of functionality and design. Crafted with durable wood and adorned with a sleek black stripe pattern, these shelves not only provide a cozy spot for your feline friend to relax but also create a visually appealing addition to your living space. Whether your cat enjoys lounging, playing, climbing, or simply snoozing in style, these wall-mounted kitty beds and perches offer the ideal solution. Watch your cat delight in their new elevated haven, all while adding a touch of modern sophistication to your home decor. Upgrade your cat's world with the FUKUMARU Wall Mounted Cat Hammock — where comfort meets aesthetics.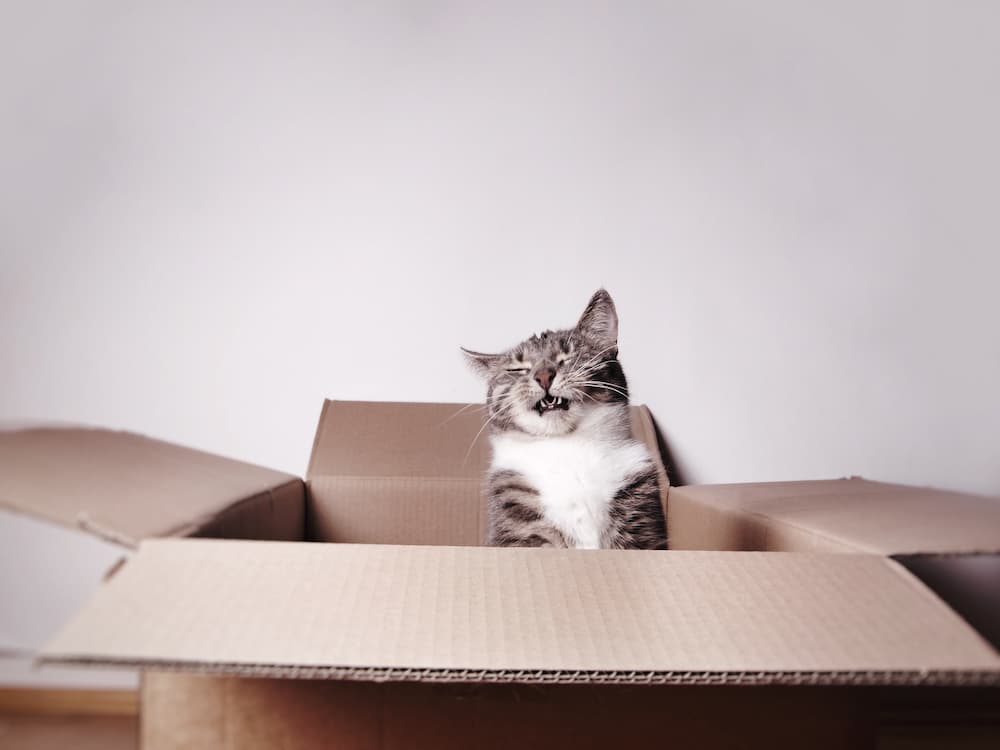 The PETLIBRO Automatic Cat Food Dispenser is the ultimate solution for busy cat owners, ensuring your feline friends are well-fed and content even when you're not at home. With a generous 5-liter capacity and the added convenience of a splitter and 2 stainless steel bowls, this automatic cat feeder is designed especially for two cats. Its intelligent features include precise meal scheduling with options for up to 6 meals a day, adjustable portion control with 50 portion sizes, and a 10-second meal call to alert your cats when it's mealtime. The sleek black design complements any home decor while the reliable timer settings provide peace of mind. Say goodbye to the hassle of manual feeding and hello to the convenience and assurance of the PETLIBRO Automatic Cat Food Dispenser. Your kitties will thank you for their consistently delicious meals!
Elevate your pet care game with the PETLIBRO Automatic Cat Feeder with Camera, designed to provide not only delicious meals but also peace of mind. This advanced cat feeder boasts a 1080P HD camera with night vision, allowing you to keep a close eye on your beloved cats, day or night, via your 5G WiFi connection. The 2-way audio feature lets you interact with your feline friends even when you're away, offering comfort and reassurance. Enjoy the convenience of low food, motion, and sound alerts sent directly to your phone, ensuring your pets are always well-cared for. With a generous 5-liter capacity, dual trays, and a sleek black design, this smart pet feeder seamlessly integrates into your home while providing your cats with the nourishment and connection they need. Upgrade your pet care routine with PETLIBRO's cutting-edge technology and uncompromising quality.
Keep a watchful eye on your furry friend with the Blink Mini indoor smart security cameras. These compact cameras offer crystal-clear 1080p HD video, night vision for those curious nocturnal adventures, and motion detection to capture every playful moment. With two-way audio, you can chat with your cat from anywhere, soothing them with your voice or reminding them to stay off the countertops. Setting up these cameras is a breeze, and they even work seamlessly with Alexa for convenient voice control. Whether you want to check in on your mischievous kitty during the day or ensure they're safe and sound at night, the Blink Mini cameras have got you covered. Enjoy peace of mind and never miss a whisker-twitching moment again.
Give your indoor cat the ultimate cozy retreat with the K&H Pet Products Thermo-Pet Nest Heated Cat Bed. This 2-in-1 heated cat bed offers the perfect blend of comfort and warmth for your furry friend. The innovative design serves as both a cat cave and a cuddler, providing your cat with options to nestle in or sprawl out as they please. With a gentle, thermostatically controlled heat pad, this bed keeps your kitty warm and toasty, making it ideal for colder seasons or chilly indoor environments. The gray, soft, and plush exterior adds a touch of elegance to your home decor while ensuring your cat feels pampered. Sized at 18 x 15 inches, it's perfect for small cats and kittens and great for our elderly felines. Treat your companion to the ultimate relaxation experience with this Thermo-Pet Nest Heated Cat Bed.
Say goodbye to messy floors with the Pieviev Cat Litter Mat. This double-layered, waterproof, and urine-proof trapping mat is a game-changer for cat owners. The top layer features a honeycomb design that effectively traps litter and prevents it from scattering around your home. The waterproof bottom layer keeps any liquid, including urine, from seeping through, ensuring your floors stay clean and dry. Measuring 24×15 inches, it provides ample coverage for your cat's litter area. The gray color adds a sleek touch to your space, and it's easy to clean—simply shake it off or vacuum the trapped litter. Keep your home tidy and hygienic while giving your furry friend a comfortable place to do their business with this Pieviev Cat Litter Mat.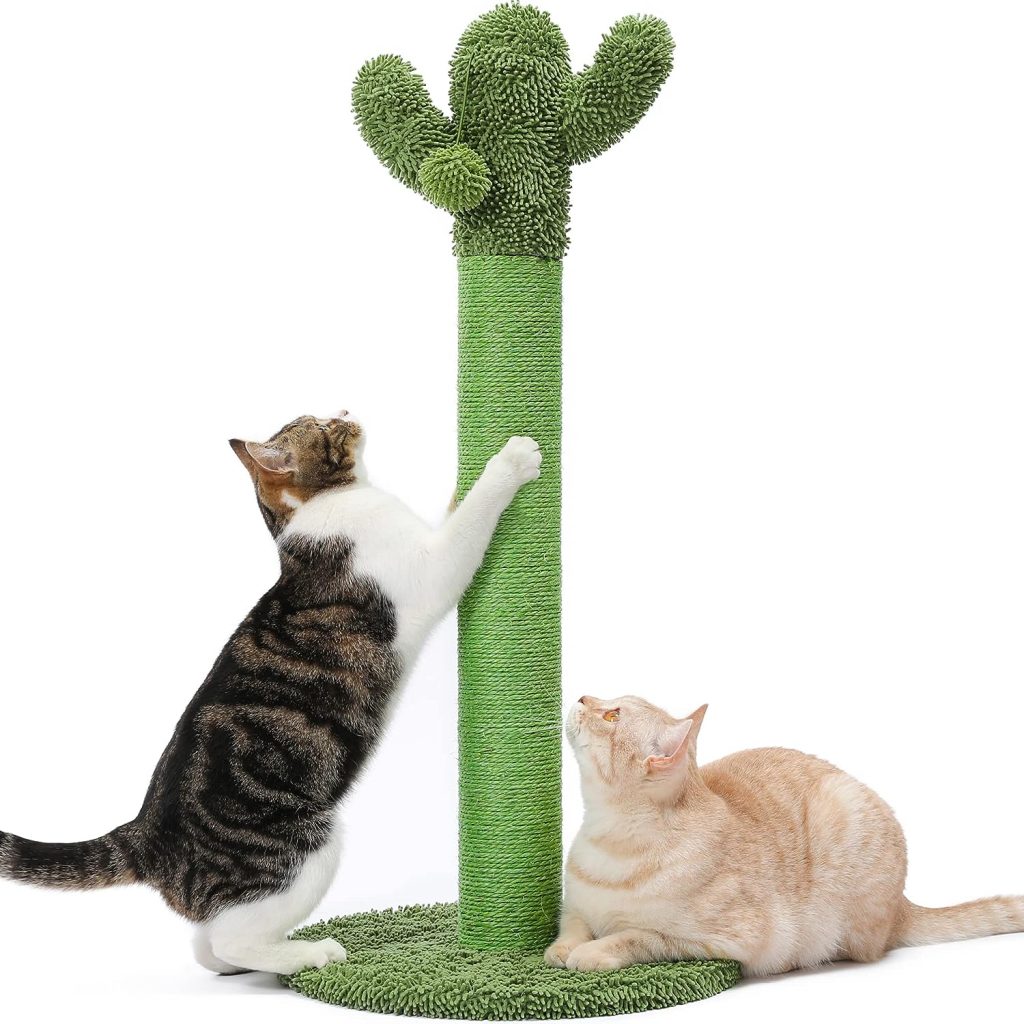 Elevate your cat's playtime and keep their claws healthy with the Made4Pets Cat Scratching Post. This cactus-shaped cat scratcher is not only a delightful addition to your home decor but also a practical and fun toy for your feline friend. Standing at a generous 34 inches tall, it provides plenty of vertical space for your cat to stretch, scratch, and explore. The sisal rope surface is perfect for satisfying your cat's natural scratching instincts, keeping their claws in tip-top shape and saving your furniture from scratches. Plus, the dangling ball adds an extra element of excitement to playtime. Give your indoor kitty a taste of the great outdoors with this stylish and functional cactus cat scratcher. It's a win-win for both you and your beloved pet.
The Catit LED Flower Fountain is the ultimate hydration station for your feline friend. This stylish and innovative cat drinking water fountain not only provides your cat with a continuous flow of fresh, filtered water but also adds a touch of elegance to your home. The unique petal top with built-in LED lights not only creates an inviting ambiance but also helps attract your cat to drink more water, promoting their health and well-being. The triple-action filter ensures that every sip is free from impurities and odors, ensuring your cat enjoys the purest hydration. With a generous 3-liter capacity, this fountain is suitable for multi-cat households and reduces the need for constant refilling. Keep your cat happy, healthy, and hydrated with the Catit LED Flower Fountain in a beautiful shade of blue. It's a must-have addition to every cat parent's home.
With these incredible Amazon Prime Day deals for cats, you're not only saving big but also enriching your cat's life with new toys, cozy beds, and innovative gadgets. So, happy shopping, fellow cat enthusiasts! Let's make the most of this sale, spoil our cats, and watch them have a blast with those cardboard boxes!
The Catington Post is reader-supported. That means, if you make a purchase through links on our site, we may earn an affiliate commission. All images and names which are not the property of The Catington Post are the property of their respective owners.