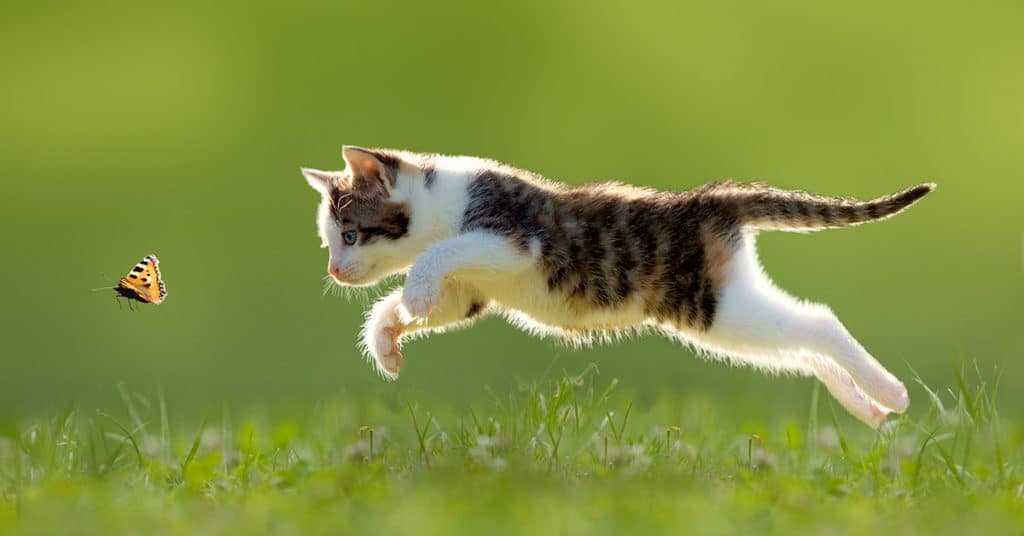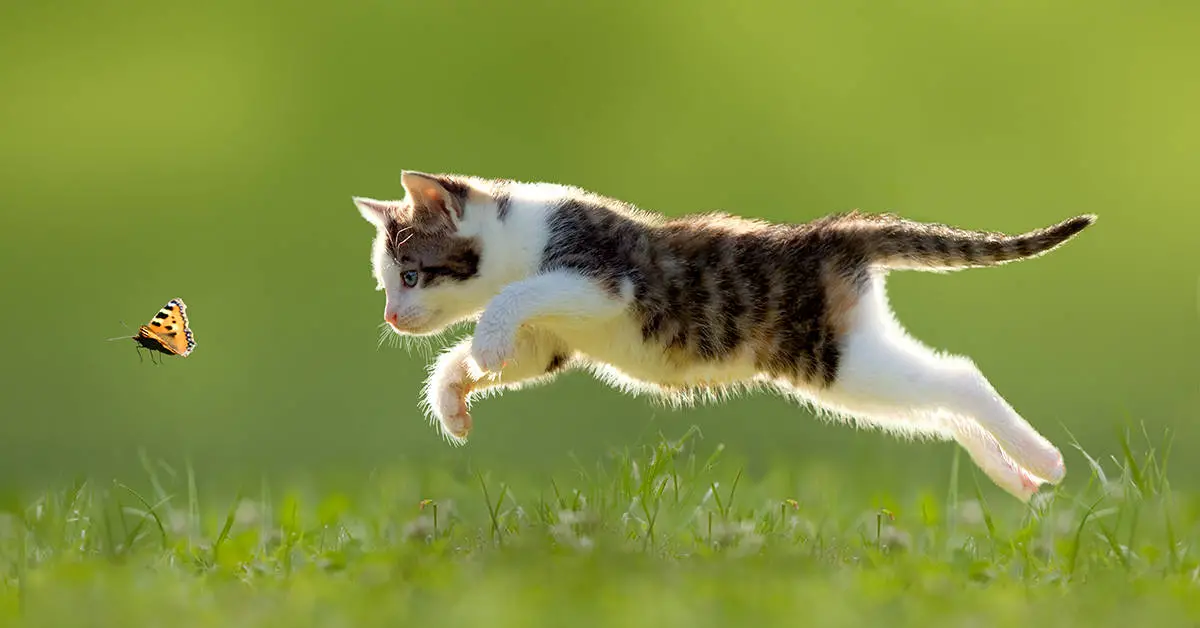 Your cats might be suffering from spring fever as they watch the birds and squirrels playing on the other side of the window. We all know that outdoor cats experience shorter lifespans, risk injury from predators, and may occasionally irritate your neighbors – which is why your cat should never be allowed to roam the neighborhood.
Fortunately, there are lots of ways you can help your cat enjoy the great outdoors in a safe manner. Letting your cat out for short periods of time is a great way to foster their mental and emotional health but it's important to do this in a safe way.
Here are five fun, safe ways to let your indoor cat enjoy the great outdoors!
Take your Inside Cat Outside with Portable Catios
For the cat who has everything and still wants to go outside, there are ways to let them out without erecting a giant structure. These portable cat enclosures give your cats the freedom they need with the security you need. There are dozens of styles and sizes available that will accommodate any type of cattery.
When it's not in use, just fold the catio back up and store it behind a door or in a closet. Make sure you always provide plenty of water during your cat's time outdoors.
Let your Inside Cat Outside By Installing a Catio
A catio is a great way to let your cats get some fresh air without fear they will escape or be in danger. Catios are usually just patios that have been fully enclosed to allow your cat to play safely.
To build a catio, be sure you fully enclose all areas. This can be done with screen doors and windows. Inspect it each day, prior to letting your cat out, as screens are relatively simple for cats to destroy.
Add some outdoor cat furniture, like cat trees that will withstand exposure to the outdoor elements, and your furriest friend will have a blast playing outside – safely.
Let your Inside Cat Go Outside in Cat Enclosures
A cat enclosure is generally a self-standing structure, like a large outdoor dog kennel. They allow cats to roam freely, play, climb and watch birds – without fear of endangering (or being in danger of) other animals.
When building an enclosure, put in concrete footers so wild animals can't dig their way into the area. Be sure to provide a large shade or partial roof to keep cats safe from the elements.
Take your Inside Cat Outside by Installing Cat Fencing
For the wild at heart cat owner, there is a way to enclose your entire backyard. Cat fencing or netting offers security for your cat without limiting the view in your backyard. These systems create a barrier over or around your existing fence so your cat cannot jump over it and escape your yard. This is similar to many structures you'll find in zoos and wildlife parks.
Take your Inside Cat Outside with a Harness and Leash
Finally, we have the good old-fashioned harness and leash scenario. When selecting a harness for your cat, be sure you choose one that is specifically designed for your wily cats and allows lots of time for your cats to grow accustomed to wearing it and using a leash before trying to go outdoors.
Limit time on a harness to protected areas (such as your backyard) to make sure your cat is comfortable on a leash.
No matter which method you select, remember that your cat should be under constant supervision when he or she is outdoors.
Save this for later… Pin it!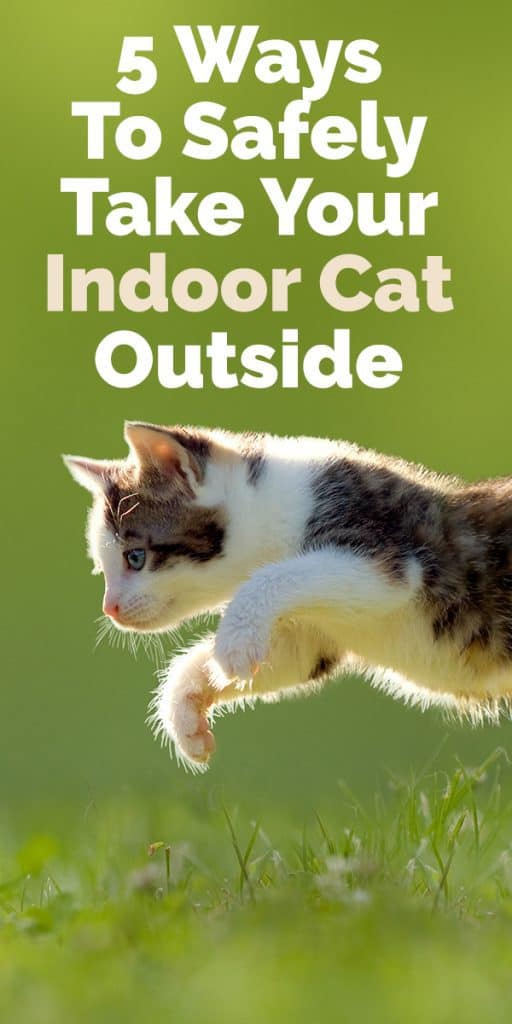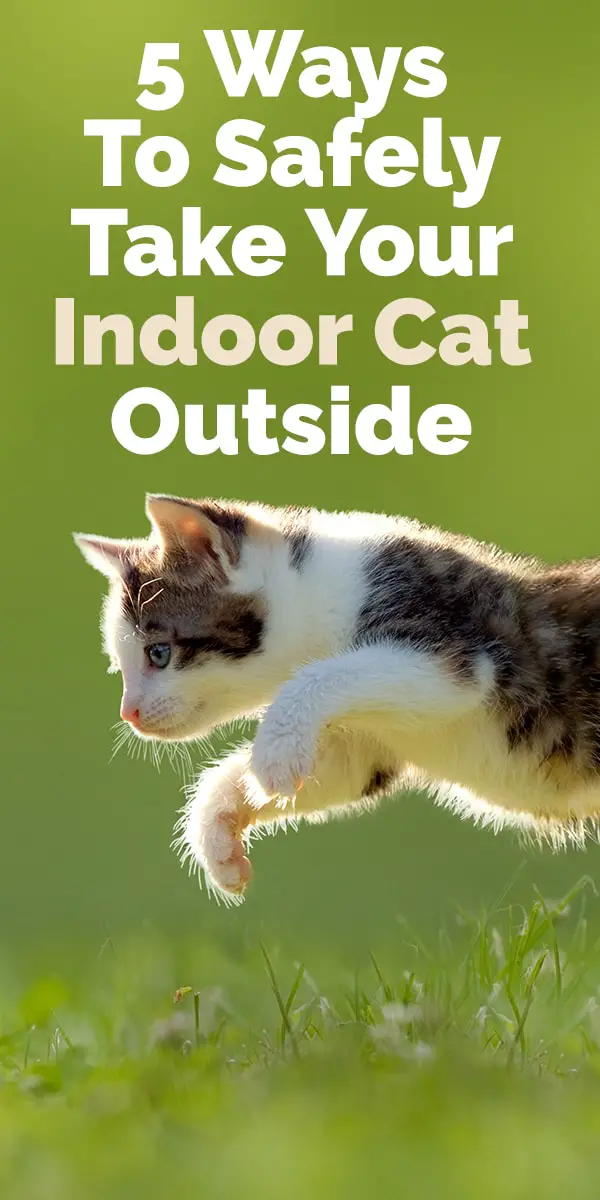 The Catington Post is reader-supported. That means, if you make a purchase through links on our site, we may earn an affiliate commission. All images and names which are not the property of The Catington Post are the property of their respective owners.