What better way to spend your days in self-isolation than with your furriest feline friend watching a movie together? Our cats can be mysterious creatures, so we've found some wonderfully informative and interesting documentaries that will help you get to know a bit more about your curious kitty! Enjoy!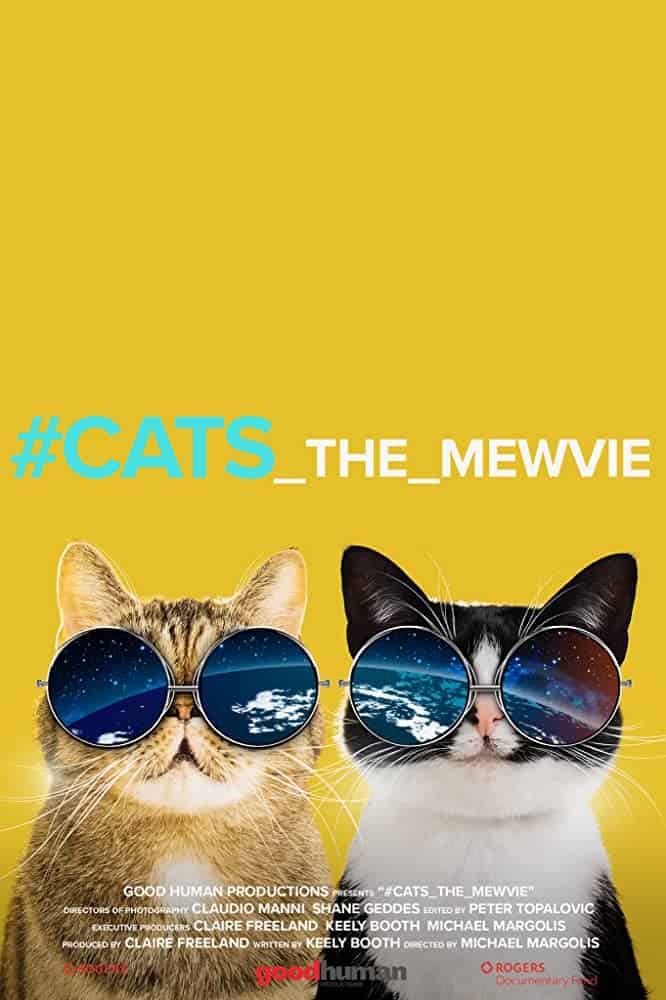 #CATS_the_mewvie
This pawsome documentary explores how our feline friends became online icons, from the earliest text memes to the rise of celebrity cat influencers like Lil Bub and Grumpy Cat. Now streaming on Netflix
CATWALK: Tales From the Cat Show Circuit
This fun, charming documentary follows the exploits of some very feline-friendly folks as they strive to get their kitties crowned Canada's top cat. Also streaming on Netflix.
The Lion in Your Living Room
Experts travel the world to explore the enigmas of the common house cat, from its history of domestication to the science behind its purring. Check it out on Amazon Prime Video.
The Wonderful World of Cats
Incredible documentary examining the popularity of domesticated cats and their big cat counterparts in the wild – lions, tigers, cheetahs. How one of nature's most efficient killers became one of human's most beloved companions.
Watch it right here on YouTube.
The Secret Life of Cats
Worshiped as a symbol of life in ancient Egypt, and coveted by sea captains and farmers for centuries, the cat is one of the most beloved animal in history. Through the ages, it was the cat's extraordinary ability to hunt and kill rodents that endeared it to humans. Today, cats are adored for their beauty and unique personalities. Nevertheless, the soul of a killer still lurks inside every kitty. In the time it takes to watch this film, house cats in the U.S. will catch as many as 100,000 small mammals and more than 30,000 birds. From the county parks of Florida to the outback of Australia, domestic cats and their feral cousins are stalking some creatures to the brink of extinction. What is your cat doing when it slips out of the house? You'll learn more about your pet than you might want to know!
Watch it on Amazon Prime Video.
Kedi
A beautifully-shot documentary that tracks the stories of seven cats that live on Istanbul's streets, Kedi reveals a city's humanity, the unique relationship between humans and cats, and warms the heart. It is a love letter to cats and their city.
Watch Kedi on Amazon Prime Video.
What's your favorite mewvie about cats?