Whether you're looking for a heartwarming true story of love and companionship or a simply-can't-put-it-down novel that'll inspire you to hold your four-legged friends a little closer, you'll find it in this list of 8 books for cat lovers that are a must-read in 2023.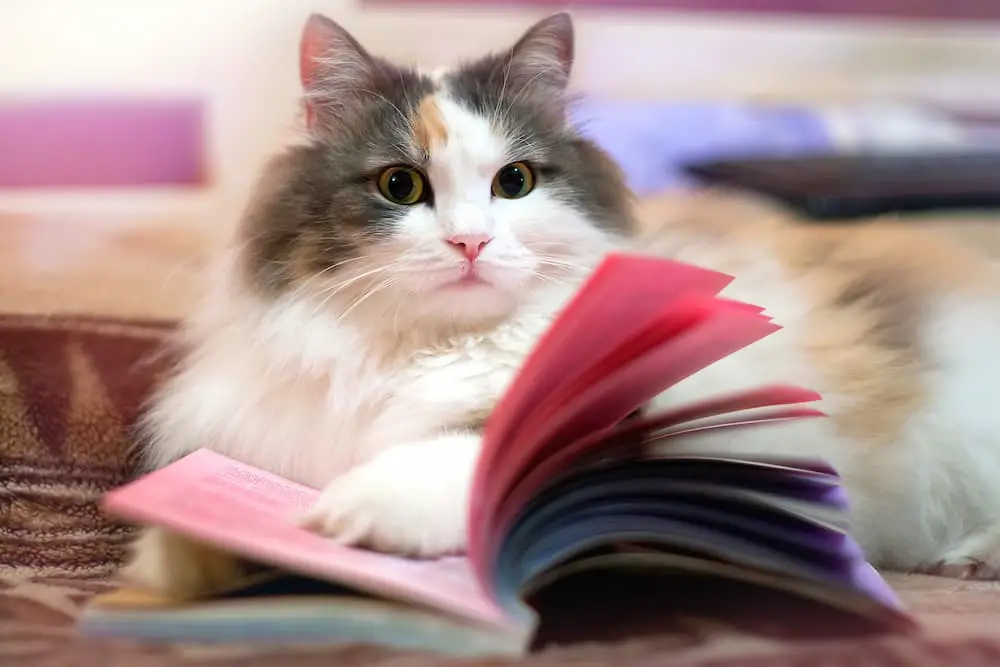 The Catington Post is reader-supported. That means, if you make a purchase through links on our site, we may earn an affiliate commission. All images and names which are not the property of The Catington Post are the property of their respective owners.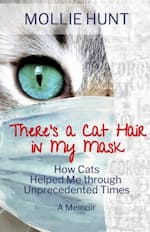 By Mollie Hunt
On Amazon: This is my story, a tale of a plague and politics, of depression and inspiration, but mostly of cats.
In February 2020, the world changed forever. In April 2021, my life took on new meaning when I rescued a cat who was sentenced to die. A lot happened in between. The story weaves the unprecedented events of those fourteen months with personal experiences and remembrances—a childhood filled with nameless fear; growing up into the hippie sixties; a happy marriage against all odds. "There were cats then too—I wouldn't have made it through without them." "Cat Hair" is an ode to the power of the human-feline bond and the very real and healing presence of cats. I saved them while they saved me.
___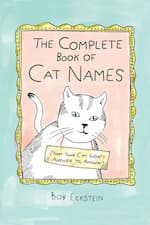 By Bob Eckstein
On Amazon: Reader, beware! A cat's name will set the tone for the rest of their personal and professional life. Recent studies from dubious cat blogs have shown that 80 percent of cat owners regret the name they gave their feline friends. The number one reason: it became too popular. Fear not. Whether the goal is a name to carry on family tradition or to find something new and different, The Complete Book of Cat Names is packed with options, along with all-new, cat-themed cartoons by Eckstein, making this crucial step in owning a pet a pleasure.
Here, you will find the most popular cat names (to avoid), bookstore cat names (Homer or Pip), cat names for foodies (S'more or Capers), James Bond villain cats (Golden Paws or Jinx), and many more. In addition, Eckstein provides handy charts for identifying a cat's type (inside or outside, sassy or sweet). It's the perfect gift for any cat owner.
___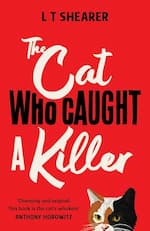 By L T Shearer
On Amazon: Meet Conrad. Conrad is a cat. You've never met a detective like him before.

Neither has Lulu Lewis, until he walks into her life one summer's day. Mourning the recent death of her husband, the former police detective had expected a gentle retirement, quietly enjoying life on her new canal boat, The Lark, and visiting her mother-in-law in a nearby care home.

But when her mother-in-law dies suddenly in suspicious circumstances, Lulu senses foul play and resolves to find out what really happened. And a remarkable cat named Conrad will be with her every step of the way…
The Cat Who Caught a Killer is available now for Kindle. If you prefer to hold an actual book in your hands, a hardcover will be released in October.
___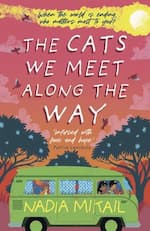 By Nadia Mikail
On Amazon: A stunning debut young adult novel set in Malaysia, charting Aisha and her family on a roadtrip through the country in search of estranged sister, June. Set against the backdrop of a world catastrophe, this novel is full of love, healing and hope. Seventeen-year-old Aisha hasn't seen her sister June for two years. And now that a calamity is about to end the world in nine months' time, she and her mother decide that it's time to track her down and mend the hurts of the past. Along with Aisha's boyfriend, Walter and his parents (and Fleabag the stray cat), the group take a roadtrip through Malaysia in a wildly decorated campervan – to put the past to rest, to come to terms with the present, and to hope for the future.
___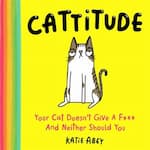 By Katie Abey
On Amazon: A hilarious, colorful collection of straight-talking, no-nonsense advice from very sassy cats
Favorite suggestions include:
• Embrace "Procatstination": F*** it off and do it tomorrow
• Focus on the sh*t you can control (like naps)
• Shine so bright that those b*tches need sunglasses
Cats have lived the right way for centuries, it's about time we started listening to them.
___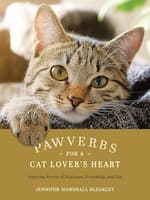 By Jennifer Marshall Bleakley
On Amazon: Our cats are our companions―they love us deeply, are always honest with us (sometimes too honest), and are there for us when we need them most. There is no sound in the world quite as soothing as the purr of a contented cat by our side.

But cats are even more than our companions―they can be our wise teachers, sharing lessons that stay in our hearts forever. Cats show us the importance of trusting the people we love; they model how to live with confident authenticity; and they inspire us to overcome obstacles that stand in our way. Ultimately, God has given us animals to point us to Himself―to the One who is always there and who loves us unconditionally, right where we are.

Pawverbs for a Cat Lover's Heart is a collection of stories with beautiful photographs, each featuring a real-life animal and sharing a principle from the book of Proverbs. You'll not only find inspiring and heartwarming tales, but also spiritual truths to touch your heart and remind you of God's unfailing love, wisdom, and grace.
___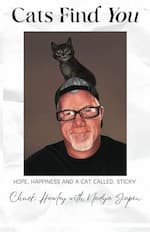 By Chuck Hawley
On Amazon: Sticky the Kitty won the hearts of people around the world… But what is the deeper story behind this beloved cat?
When Chuck Hawley left his house on October 19, 2018, he could have never imagined a kitten was about to change his entire life. But change his life, it did.
Chuck believes that kindness keeps the world turning. Through the unconditional love of his grandmother and family, he learned the lessons that he now lives. In this powerfully personal memoir, he shares:
– The highs and lows of teenage stardom
– The struggles of single parenting
– Finding peace with himself
– How our actions create a ripple effect on the world around us
This story is about hope, kindness, believing you have a purpose, magic and even angels… but most importantly, it's about you. If this random guy and this thrown away kitten can do all of this, what might you be able to do?
___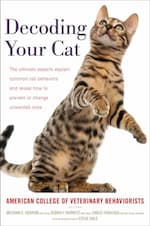 By American College of Veterinary Behaviorists and Steve Dale
On Amazon: Every cat owner has wondered: Why is my cat acting this way? Decoding Your Cat, a comprehensive, easy-to-understand guide to decode your cat, likely has the answer. Many have tried to instruct proper cat training, but this is the first book of its kind to provide an in-depth understanding of the underlying reasons for a cat's problem behavior, the essential key to unlocking the best for your cat. Armed with the newest science on cat behavior, effective, veterinary-approved methods, and real-life examples, this must-have book empowers cat owners to understand why their cat acts the way it does, address behavior problems, and ensure a happy life for their pets. Decoding Your Cat gives owners new insight on promoting their cat's physical and psychological health and wellness and maintaining a long and fulfilling relationship together. 

Written by the leading experts in cat behavior from the American College of Veterinary Behaviorists, with an introduction by animal expert Steve Dale, this book conveys the newest and best information on cat behavioral science in a fun, interesting, and understandable way. Together with anecdotes from real life situations and the science behind how cats relate to their world, Decoding Your Cat empowers owners to provide a home environment that is happy, safe, and functional, to identify and seek treatment for medical health problems, to understand how to deal with unwanted behaviors, and in general to help cats live longer and fuller lives. 
___
The Catington Post is reader-supported. That means, if you make a purchase through links on our site, we may earn an affiliate commission. All images and names which are not the property of The Catington Post are the property of their respective owners.