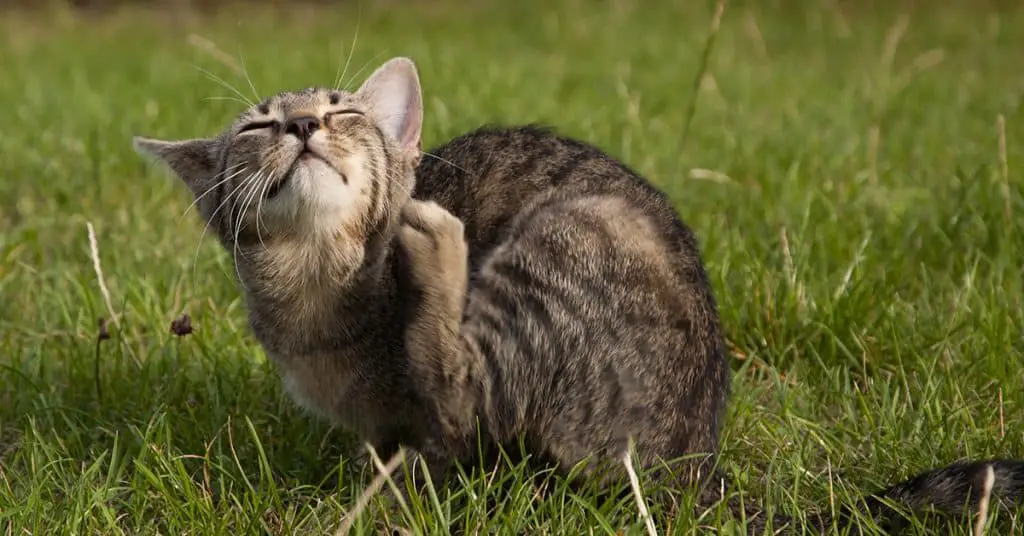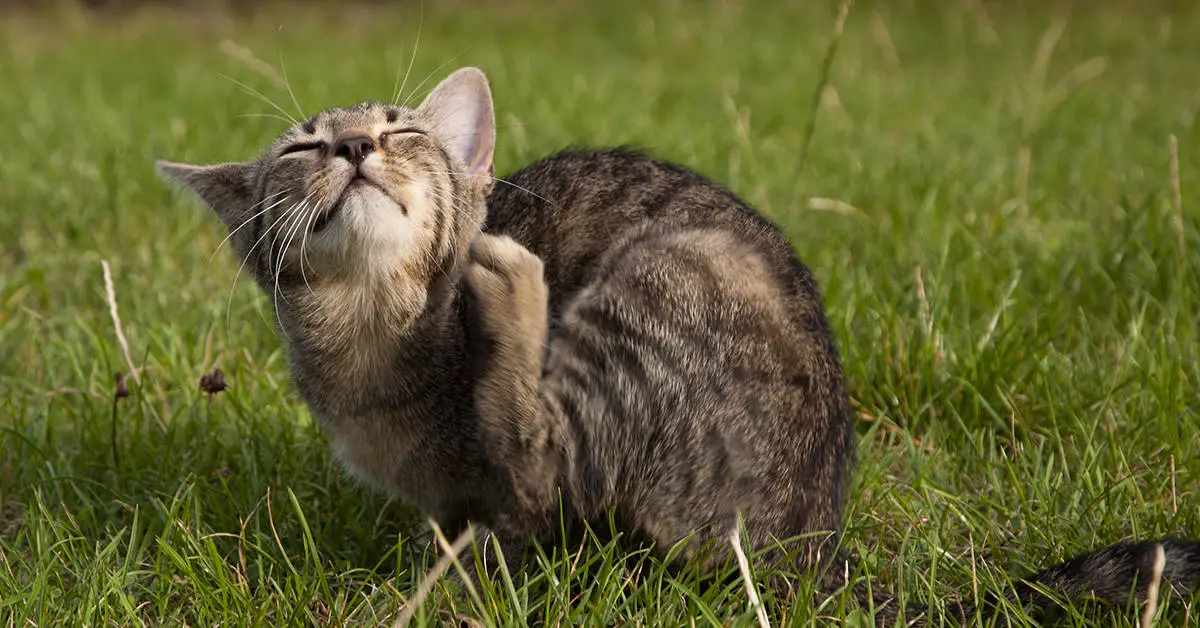 If you live in an area of the country where fleas are rampant, chances are good that your cat battles these bugs as much as you do. Fortunately, there are many safe treatments available to combat these pesky pests.
Before using any type of medication (whether it be over-the-counter, natural or commercial), be sure you check with your veterinarian before applying. With cats, it's best to test a small area and then wait a day to ensure they don't have a negative reaction as cats are extremely sensitive to chemical flea treatments.
Topical Flea Control
Topical flea control, like spot-on treatments or squeeze-on treatments, are becoming more popular as advances continue to be made in safety.

When choosing a topical flea control, it's best to stay with a recognized brand that has been extensively tested for safety, like Frontline or Advantage products.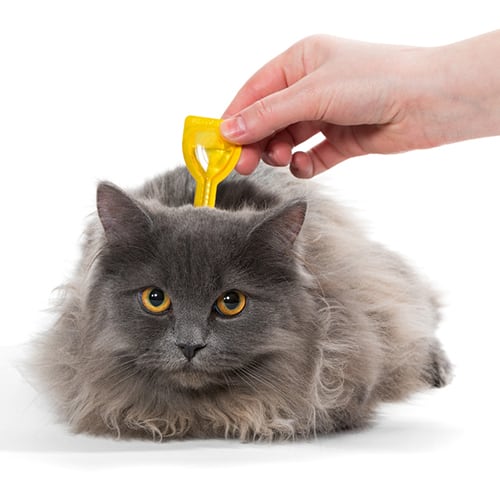 These types of treatments are applied to the base of the neck or between the shoulder blades where your cat will have a more difficult time licking it off. Be sure it has dried completely before allowing any other animals or humans to touch your cat.

Flea Collars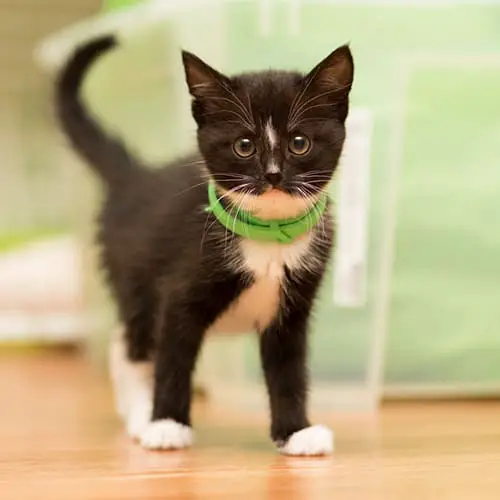 While cat owners have traditionally been taught to avoid flea collars, new advances in science have made many of them much safer. Long-term use collars have now been developed and approved for use in cats. Again, you'll want to stay with a trusted brand (like Seresto) and make sure your cat is not sensitive to these collars. The Seresto collar can repel and kill fleas and ticks for up to eight months. If your cat experiences any itchiness, redness, excessive scratching, labored breathing or uncontrollable shaking; discontinue use and immediately contact your veterinarian.

Oral Flea Control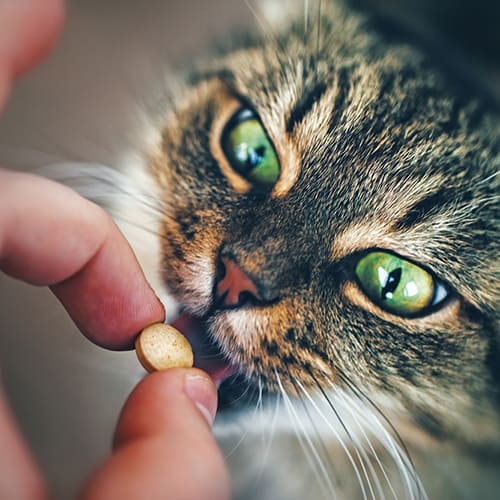 Oral medications are growing in popularity as it takes away the worry of allowing a chemical to dry on your cat's skin.
Most oral medications use the neonicotinoid nitenpyram to kill the adult fleas on your cat. Once the nitenpyram enters your pet's system, approximately 90% of adult fleas on cats are killed within 6 hours, but it will begin to kill fleas in as little as 10-30 minutes.
However, its effectiveness only lasts 24 hours, which makes it useful in specific circumstances such as prior to surgery, boarding, grooming or other areas where your pet may be exposed to fleas. Oral medications like Capstar contain nitenpyram.
While no oral medication has the ability to repel fleas, there are several that can help kill them on your cat. Of course, with any medication, there is a risk of stomach upset and diarrhea, and other side effects (including skin reactions, decreased appetite, weight loss and depression). If you experience any of these in your cat, be sure to take your cat to the veterinarian.
Choosing flea control for cats seem to be a daunting task as cats are notoriously sensitive to chemicals and can experience a myriad of reactions. However, not treating your favorite feline for a flea infestation can be infinitely worse. Do your homework on the treatment you choose and read seller's reviews to get a clear idea of possible reactions.

Save this for later… Pin it!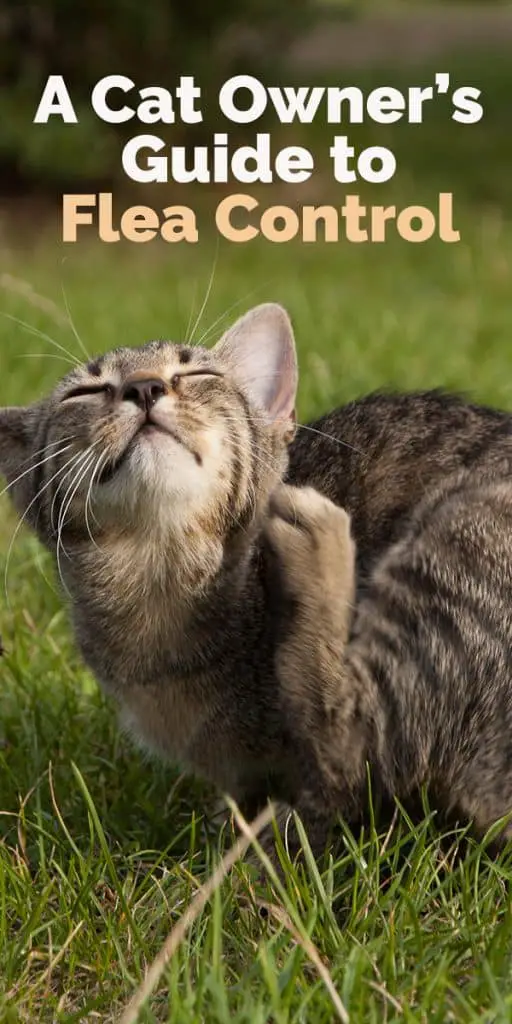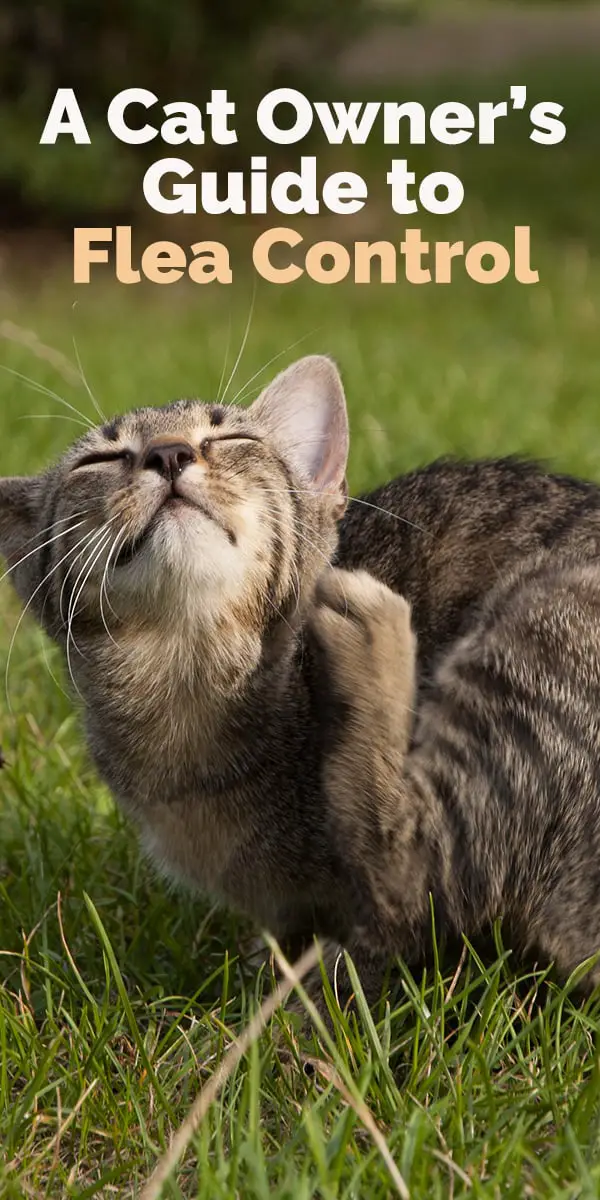 The Catington Post is reader-supported. That means, if you make a purchase through links on our site, we may earn an affiliate commission. All images and names which are not the property of The Catington Post are the property of their respective owners.