Spring is right around the corner! In many cases, the first thing that comes to mind after a long winter is how we can start our spring cleaning.
After spending months cooped up inside with your favorite felines, it's time to put a plan together for freshening up your home – and that includes your cat supplies. Here are some tips to help you and your furriest friend welcome spring into your home!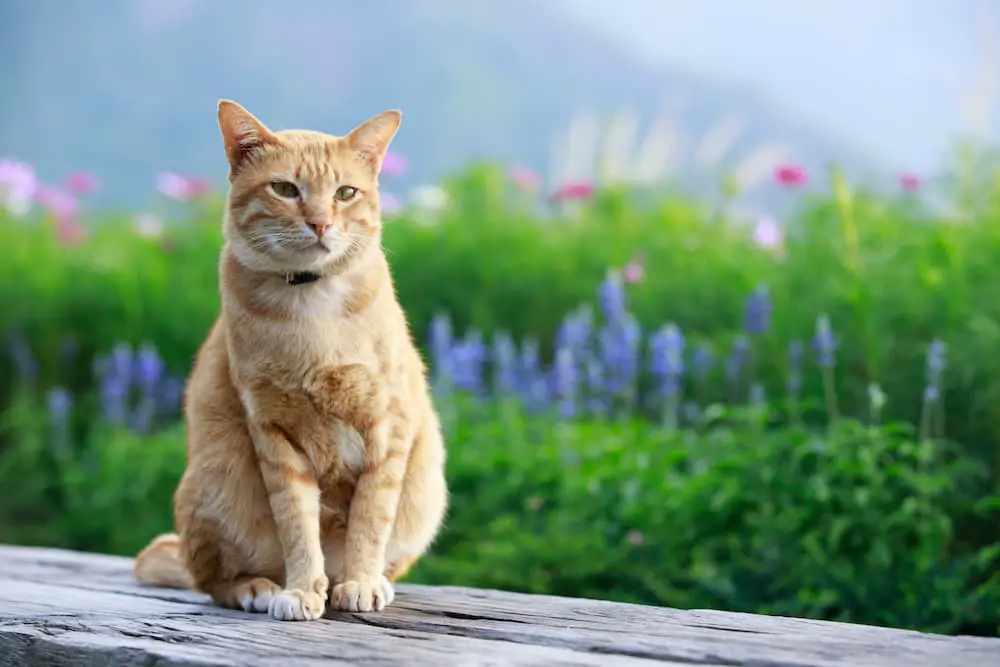 Replace Cat Beds and Bedding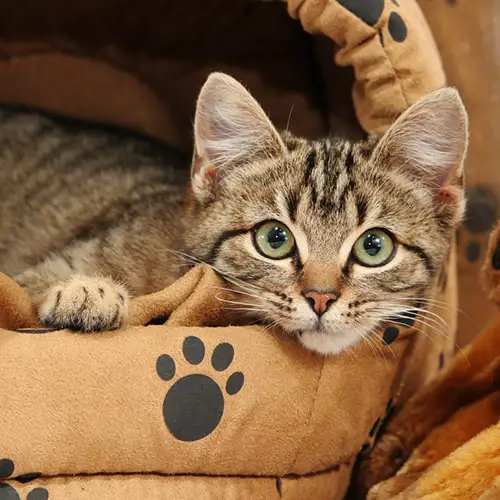 Spring is generally a great time to get rid of old bedding and bring in something new and shiny. Old beds and blankets can be nests for pests who are just waiting for the return of warmer temperatures to make their appearance.
While most bedding can be easily washed, many cat beds cannot. Don't take a chance on an infestation, high-quality cat beds are so inexpensive these days, it's hardly worth taking a gamble that no insects have found their way into your home. As the old adage goes, an ounce of pest prevention is worth a pound of cure.
Clean and Repair Cat Trees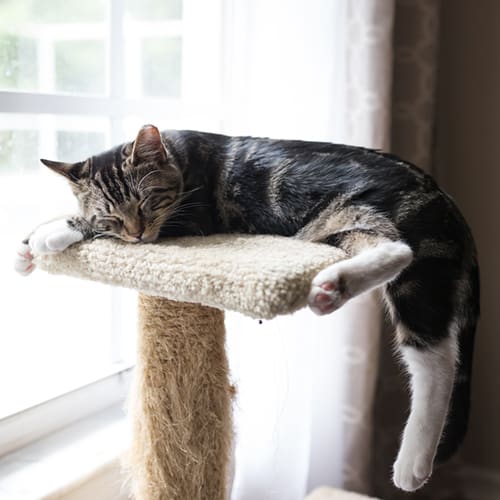 Cat trees may be a little tougher to just discard. Not only are they rather expensive, they can be bulky and difficult to put to curbside. To clean a cat tree, use the wand attachment of a high-quality pet vacuum to remove any dust, dirt, and fur from the carpeted areas. These fur removal tools can help you get the excess fur under control.
If the areas featuring sisal or seagrass appear ragged or worn, this is the time to replace the rope. You want your cat to actually scratch a scratching post and that means keeping it in a state that encourages your kitty to use it! Pick up a roll of sisal rope and you'll find it's simple to rewrap a worn post.
Replace Cat Toys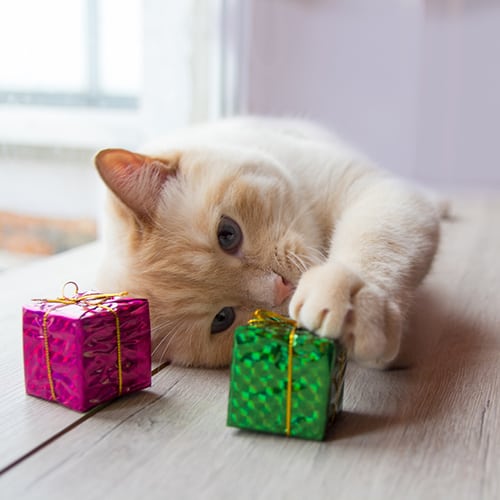 By now, your cats have investigated the wonders of all the toys you gave them over the holidays. It's time to bring in some new challenges and materials. Cat toys are very affordable, so this is a great time to donate or toss the old and bring in the new!
Since catnip and valerian root toys lose their herbal power over time, consider a new hemp toy packed with organic valerian root and catnip blends. Try something different this year!
Check Collars and Verify Microchip Info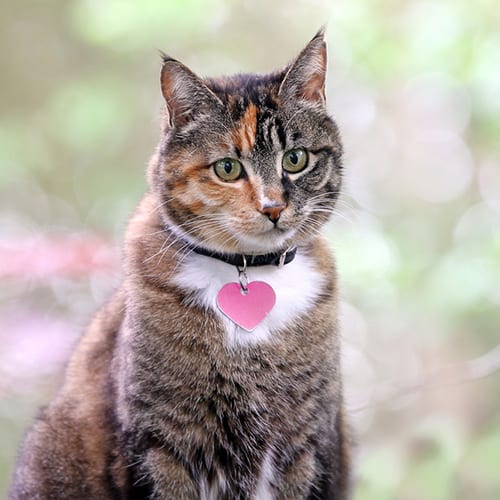 Discard and replace old cat collars and verify that information is correct on ID tags. If your cat is microchipped, make sure you go to the microchip website and update your information. This is very important if your cat gets outdoors. Veterinarians who check the chip must have a way of contacting you.
Be sure you verify that the phone number, contact person, and registration are current and that your cat is up-to-date on his or her rabies vaccination.
Cats are easily bored, just like humans can be. They're highly intelligent creatures that require physical and mental stimulation to stay healthy and happy. Spring is a great time of year to refresh your cat's old toys, bedding, and climbing toys, and bring in some new mysteries for them to explore.
Save this article for later… Pin it!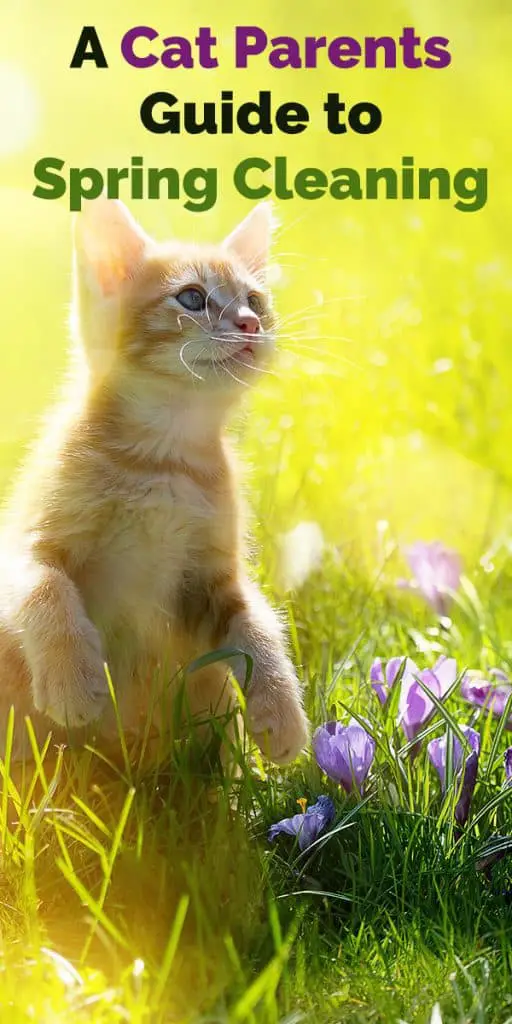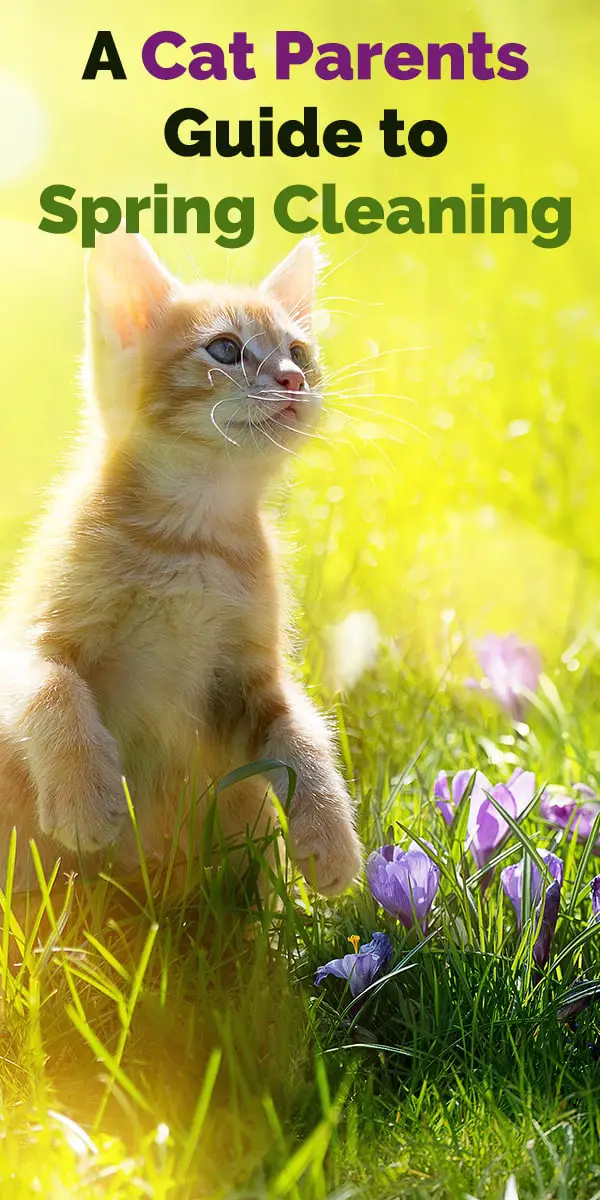 The Catington Post is reader-supported. That means, if you make a purchase through links on our site, we may earn an affiliate commission. All images and names which are not the property of The Catington Post are the property of their respective owners.