There are several bears residing at this zoo sanctuary in California, but an aging black bear name Sequoia has had an unlikely feline friend – a feral black cat zookeepers at Folsom City Zoo Sanctuary have named "Little Bear."
Zookeepers aren't even sure where Little Bear came from – she just showed up a few years ago and made residence in the bear enclosure.
"Every morning we scatter dog food for the bears and she started coming into the exhibit and eating the dog food," said Jill Faust, senior lead zookeeper. "Once she started coming in here on a regular basis we started putting food out for her in the morning as well."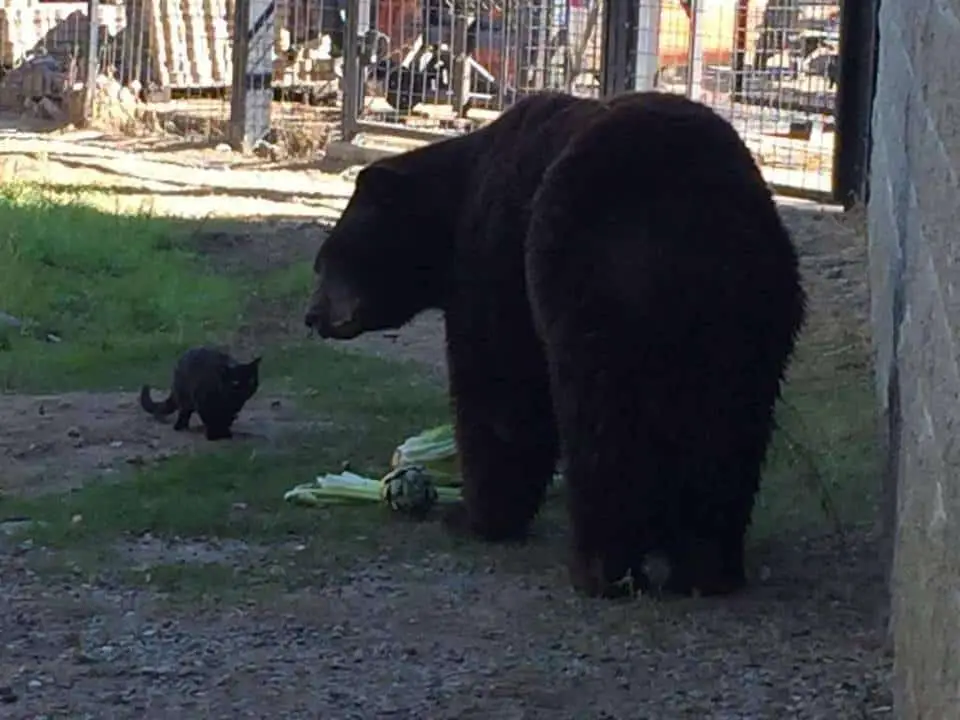 Sequoia and Little Bear, who has a clipped ear indicating he's been neutered, wander together through the bear enclosure. They've even shared meals together! The unlikely animal friendship has recently become quite an attraction for visitors, who are sometimes alarmed to see a cat so close to a bear!
What's your favorite unlikely animal friendship?