A retired K9 officer in Fort Pierce, Florida has been reunited with his pet cat – 14 long years after Hurricane Jeanne separated them!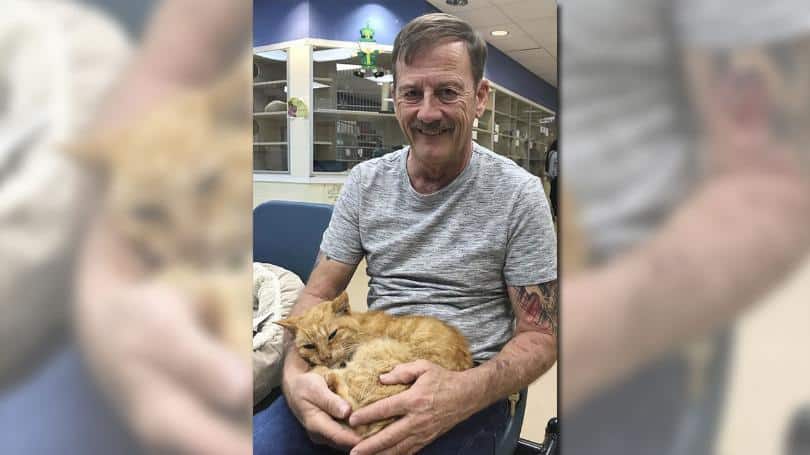 Perry Martin assumed his orange tabby named Thomas Jr., or T2 for short, was gone for good. In 2004, after Hurricane Jeanne battered the state, he moved in with a friend. A few days after the move, T2 got out of the house and never returned. Perry said he assumed his cat had died in traffic.
That was until a Martin County Animal Services officer called him March 9 to tell him T2 was in a shelter in Palm City.
"He was just found on the street, he was brought in," volunteer Sarah Fisher. "He had fleas, he was skinny." But, he also had the microchip that Perry had inserted when he was adopted in 2002! The rescue was able to track him down through his veterinarian, who called and said, "Perry what would you do if we told you that T2 was alive?" And he said, "I'd probably tell you you're crazy because he died a long long time ago!," Martin explained to WPTV.
The pair reunited last week at the Humane Society of the Treasure Coast.
Microchips work! Welcome home, T2.