Dr. Harold Sims is a retired college professor and cat shelter owner who has taken his love of cats to the next level. For the last 30 plus years, Sims' (known to many in Western North Carolina as 'Cat Man') collection filled most of the rooms in his home, as well all of his garages and outbuildings and halls of his home. Now, he's turned that collection into the country's very first House Cat Museum.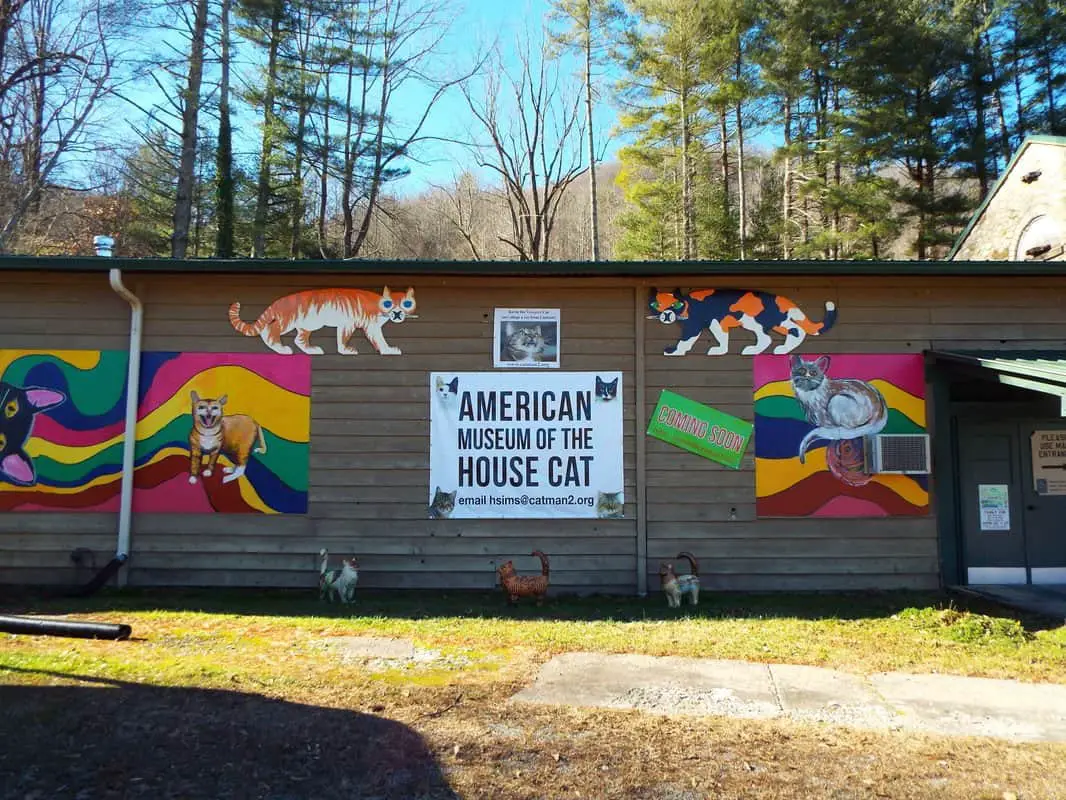 Located in Sylva, North Carolina – less than an hour's drive from Asheville – the museum features everything housecat-related, from fine art dating back to the 1800's, modern and folk art, advertising pieces, cat posters, and glass cats. You'll see vintage and antique toy cats, signs, window displays, and more.
"My mission now is to display my collection in a museum where these items can be shared and enjoyed by all cat lovers, and provide a place where everyone can learn more about the house cat," Sims wrote on AnimalPeopleForum.org.
The museum is self-guided and run by volunteers. All proceeds from the museum benefit the Catman2 Cat Shelter.
Here's a sneak peek tour given by Harold before the museum opened (and you get to see a bit of his shelter, too!)