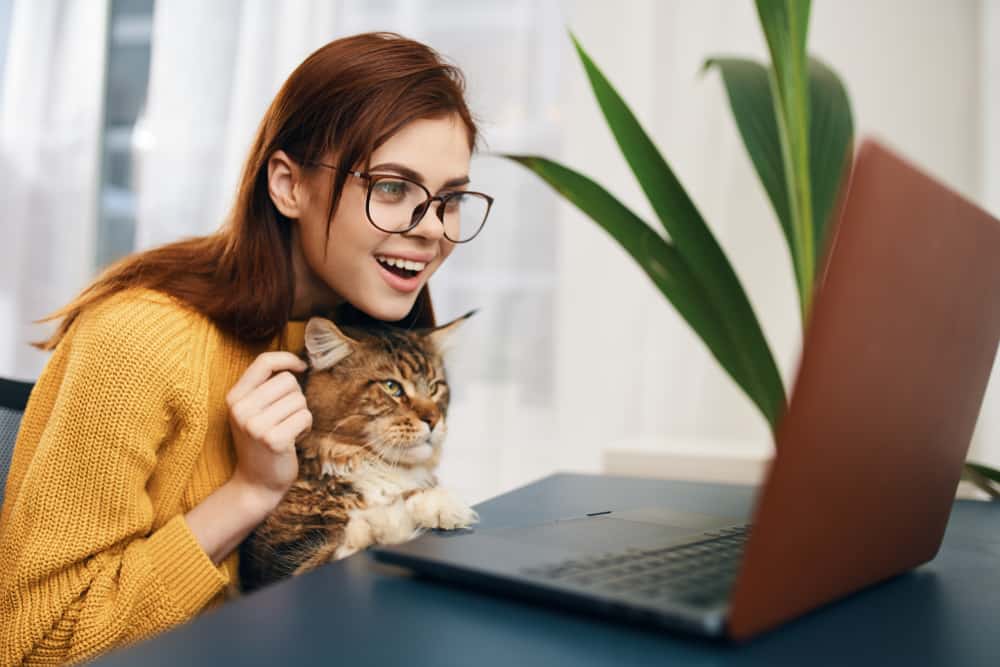 CatCon — the biggest cat-centric, pop culture event in the world — is debuting its first virtual event, CatCon From Your Couch, this weekend, October 10th and 11th, 2020. Joining the already impressive lineup of more than 60 celebrity guests are cat lovers Kesha, who will be a presenter in the fan-favorite CatCon Awards, and the Merrell Twins, demonstrating TikTok challenges with their very own cat.
Available for one weekend only, CatCon From Your Couch will feature 50+ sessions of exclusive, never before seen content, 150+ curated exhibitors with the best and weirdest cat merch, adoptable cats, games, giveaways, and live chats, all on a private platform, with $5 of every ticket benefiting five animal welfare organizations. Thousands of attendees are expected from all over the world. Tickets can be purchased here.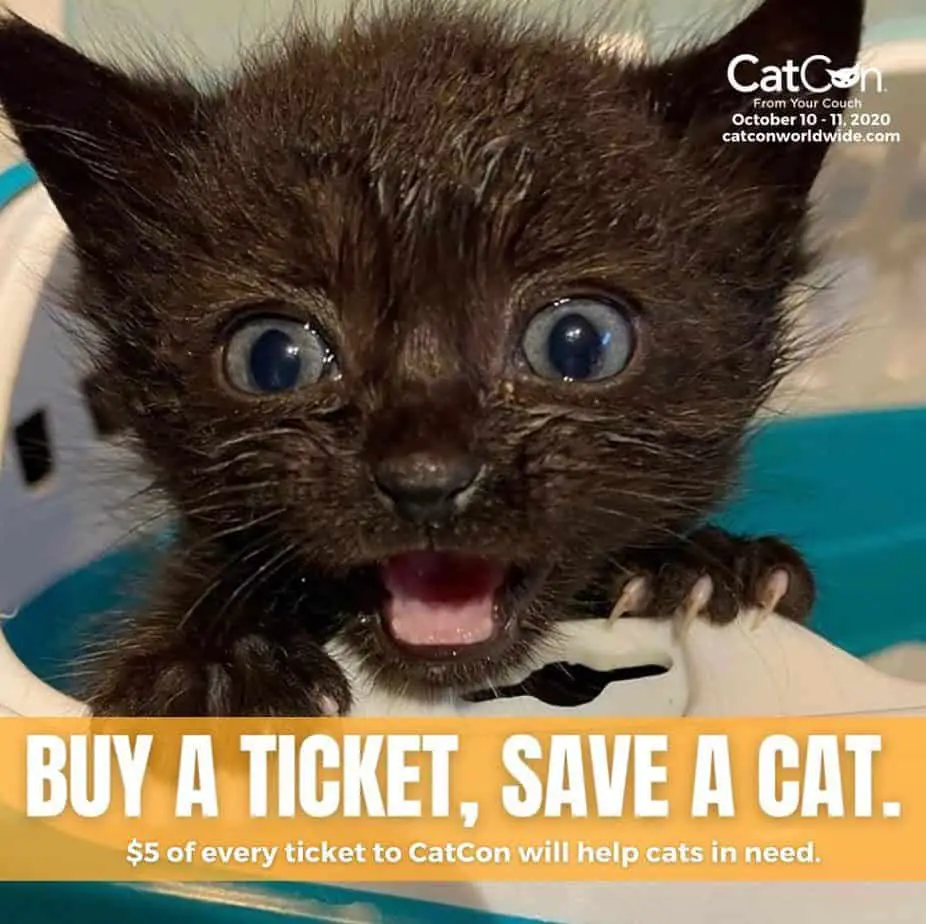 Other top guests include Norman Reedus ("The Walking Dead"), Beth Stern, Nala Cat, Smudge Lord, Cat of Instagram, "RuPaul's Drag Race UK" alum Scaredy Kat and the heroes of the Australian Firefighters Calendar, along with 60 others for this once in a lifetime ex-PURR-ience.
WHO: Norman Reedus, Kesha, Beth Stern, Mick Rock, Jared Harris, the Merrell Twins, the heroes of the Australian Firefighter Calendar, Nala Cat, Honey and Pumpkin Apatow, SkinnyPudge and Albus, White Coffee Cat, Cats of Instagram, Smudge Lord, Grace Amaku ("Grace Africa"), the Purrrcast, Mat Deuh, Esther Abrami, Scaredy Kat, My Boy Belarus, Merlin Ragdoll, Youngest Old Cat Lady (Ashley Morrison), Salty Sea Cat, Gareth Reynolds, Missenell, Chonky Mr. B, Two Crazy Cat Ladies, Sterling "Trap King" Davis, Maple Cat, Klaus and Juno. More to be announced. Talent selects and EPK can be found here. 

HIGHLIGHTS:
The 2020 CatCon Awards: The A-CAT-demy Awards for the cat crowd with cat-loving presenters like Kesha and the heroes of the Australian Firefighters Calendar. Featuring awards like Best Biscuit Maker and #ififitsisits Champion.
TikTok Cat Challenges: Join the Merrell Twins as they demonstrate the top TikTok challenges that can be done with your cat!
Online Cooking Class with Smudge Lord: The meme king cat takes an online cooking course with unexpected results.
Beth Stern: Advocate, bestselling author, influencer, and feline foster mom will talk candidly about being a cat lover and personally nurturing and rehoming over 1,300 cats and kittens.
Norman Reedus and Mick Rock Talk Cats and Creativity: Famed photographer and author Mick Rock, known as 'the man who shot the 70's', will discuss cats, collaboration and creativity with "The Walking Dead's" Norman Reedus.
A Case of the Zoomies:  9 cats and their owners answer a series of cat-centric questions; hilarity ensues when the owners try to keep their cats in frame for the course of the call. Participants include: Nala Cat, My Boy Belarus
A Question of Chonk: Pet Obesity and What to Do About It: 60% of cats in the US are overweight – when does 'chonky' go from cute to health issue?
Adoptions: Three shelters will offer adoptable kittens across America through CatCon From Your Couch: Ferndale Cat Shelter (Detroit), North Shore Animal League America (New York City area), and Planned PEThood (Atlanta).
WHEN: October 10th and 11th, 2020. Content starts at 10am. Once aired, it is available to watch over and over until Monday, October 12th at 11:59pm PST.

PRICE: $20 with $5 going to charity. Buy tickets here.
WHERE: Private platform. Link to download app or access via web browser will be sent once tickets are purchased.
SPONSORS: Nationwide®  Insurance, Scotch-Brite™, Litter Genie®, Petstages®, Modcloth, Sustainably Yours, Love, Nala, Emily® the Strange
CHARITIES: Ferndale Cat Shelter (Detroit), Luxe Paws (Los Angeles), North Shore Animal League America (New York), Planned PEThood (Atlanta), RedRover (National).
ABOUT CATCON: CatCon creator Susan Michals has an extensive background in television, film and journalism (The Wall Street Journal, artnet News, and The Huffington Post). After creating Cat Art Show LA in 2014 to critical and popular acclaim with artists including Shepard Fairey and Mark Ryden, Michals developed CatCon, a multi-platform convention for cat lovers. Since 2015, the annual event has attracted top talent – as participants and attendees – including Mayim Bialik, Macaulay Culkin, Angela Kinsey, Brenda Song, Kat Dennings, Ian Somerhalder, Clea DuVall, Jerry Ferrara, Julia Butters, Seth Green, Nala Cat, Lil BUB, Julie Newmar ("Batman's Catwoman") and the Merrell Twins. Year on year brands including BuzzFeed, Mars, NBCUniversal, Petco, Purina, Smuckers, and Zappos join the event.

To date, 78,000 people have attended CatCon, 686 cats have been adopted, and $250,000 has been donated to charities. Her first book, Walter Chandoha: Cats. debuted in 2019 from TASCHEN. She has one cat, Miss Kitty Pretty Girl, (aka The CatCon Muse) and a dog named Buddy.

Please follow CatCon on: Facebook, Instagram and Twitter