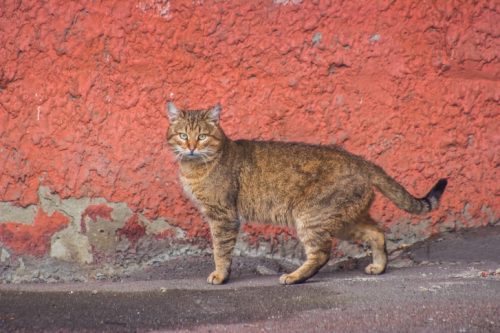 For two years in a row, pest control company Orkin named Chicago "the rattiest city in the nation." This is not exactly the kind of recognition any city wants, and they've got a big idea to solve the problem.
Rather than poisoning all the rats, the city has elected to send in feral cats.
The Tree House Humane Society has received the blessing of the city to place feral cats with local residences as part of their Cats at Work program. While it may sound like the rescue is releasing cats into the mean city streets, that's not exactly the case. The Tree House Humane Society is making sure these mousers remain healthy, safe, and happy.
Through the Cats at Work program, feral cats that would have previously been unadoptable – and euthanized – will be provided with vetting, microchipping, rabies shots, medication treatment, spaying, a winterized cat shelter, heated water bowls, and a litter box. The Tree House Humane Society charges $500 to $600 for a three-cat placement, preferring to give out multiple cats because they are social.
The families who adopt these feral cats are taught how to train them to stay in their yard or garage.
The program has proven so popular that there's a 2-4 week waiting list for cats! So what makes cats more effective than poison or extermination? They kill the rats that exist in their area, and also prevent any more from entering. Whereas extermination has to be an ongoing process of killing off new rat populations, and the poison is dangerous for pets and children.