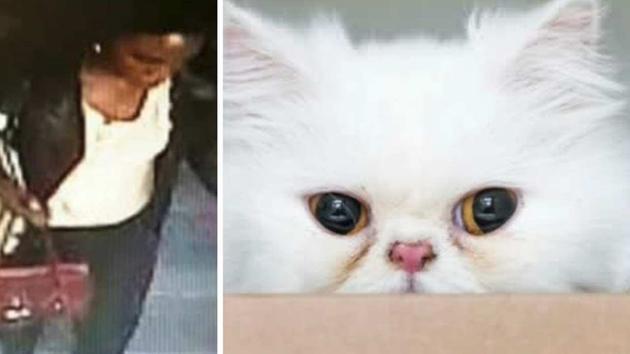 Someone put the cat in the bag. While getting cats out of the shelter and into homes is always the goal, this isn't exactly the way it should be done…
The NYPD is looking for the woman who stuffed a Persian kitty in her purse at the Harlem Animal Care and Control Center shelter on East 110th street on Saturday. The cat, named "Snow" had already been adopted and was awaiting her spay surgery so she could go to her new forever home.
According to officials, the suspect – who was captured by surveillance cameras – was one of many potential adopters who had their eye on the highly coveted 18-month-old Persian cat. They believe she planned the theft because she literally walked in without saying a word to anyone, went straight to Snow's cage, stuffed her in her bag, and walked right out.
Since the cat never did get a chance to be spayed, shelter workers are concerned she'll be exploited for breeding.