If you've got long hair and a cat, you've probably fallen victim to your cat burglar stealing your hair ties! And you're probably also well aware that cat ties are a dangerous toy for our feline friends to play with, despite how much they love them. Well, here's a DIY way to turn those old hair ties into a safe and really cute creepy crawly cat toy, using items you most likely already have in your house!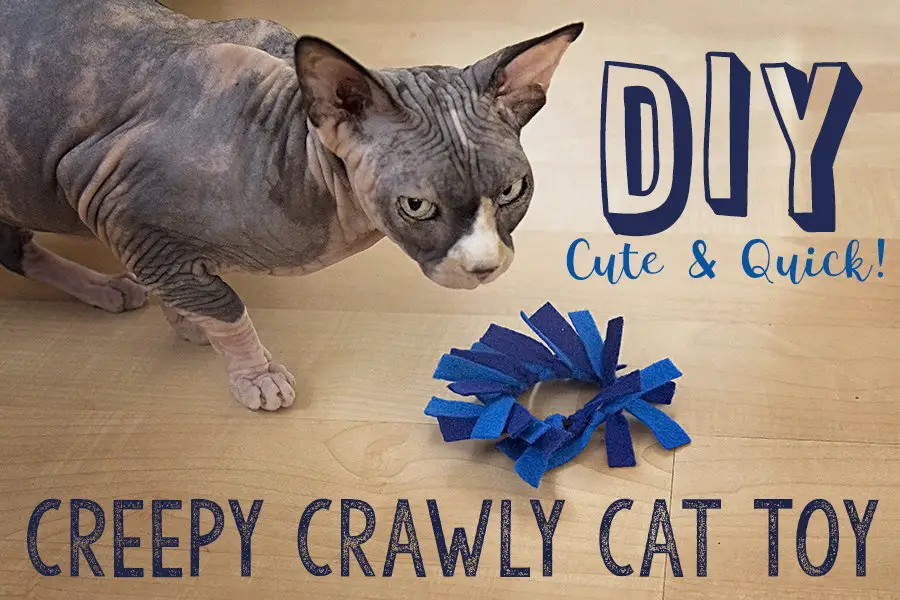 What You'll Need:
Scraps of Craft Felt or Fleece
Scissors
Hair Ties (or Milk Jug Rings)
Step 1: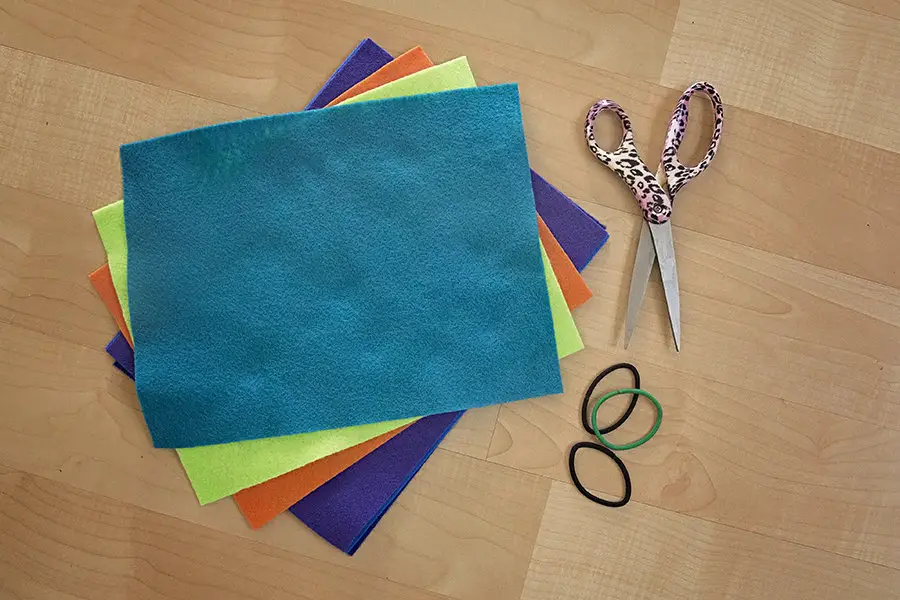 We'll start with the felt or fleece. Choose any color you like, but we think the more colorful the better! Do you have a favorite sports team? Or do you want everything to match the colors in your home? The possibilities are endless! First, cut your felt into 5-inch squares. Then cut those squares into 8 equally sized strips. You'll need 16 strips to complete each toy.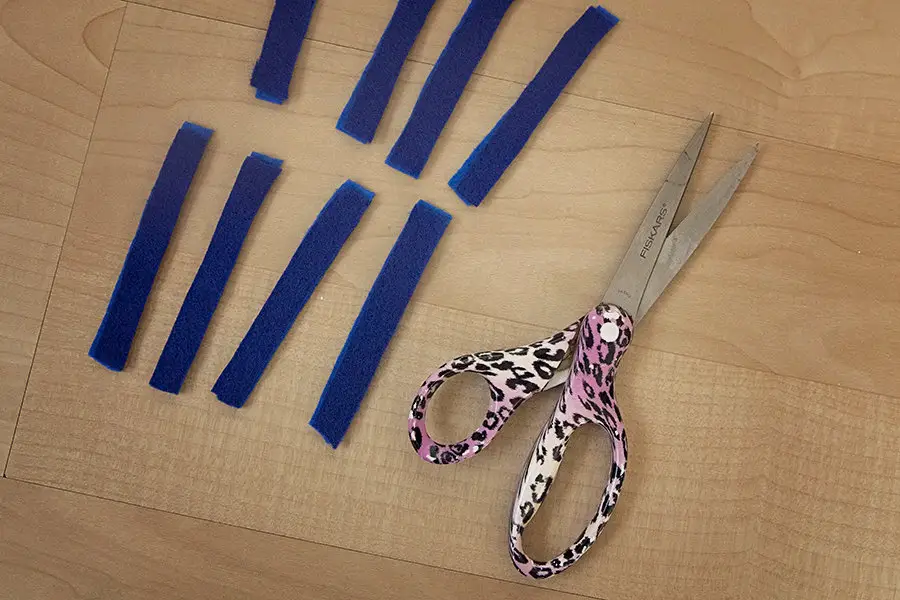 Side note: Your cat will probably try to steal your felt strips during this step.
Step 2: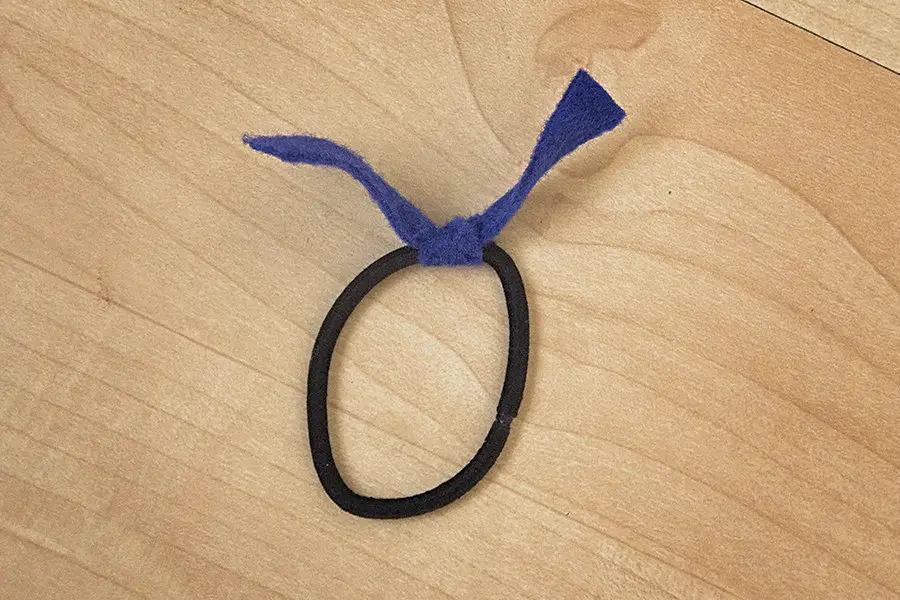 After you've decided on your color scheme and cut 16 coordinating strips for your toy, tie them one at a time onto the hair tie. Make sure you pull the knot really tightly! You don't want these to untie while your furry friend is playing.
Side note: Your cat will probably be really curious about what you're doing at this point!
Step 3: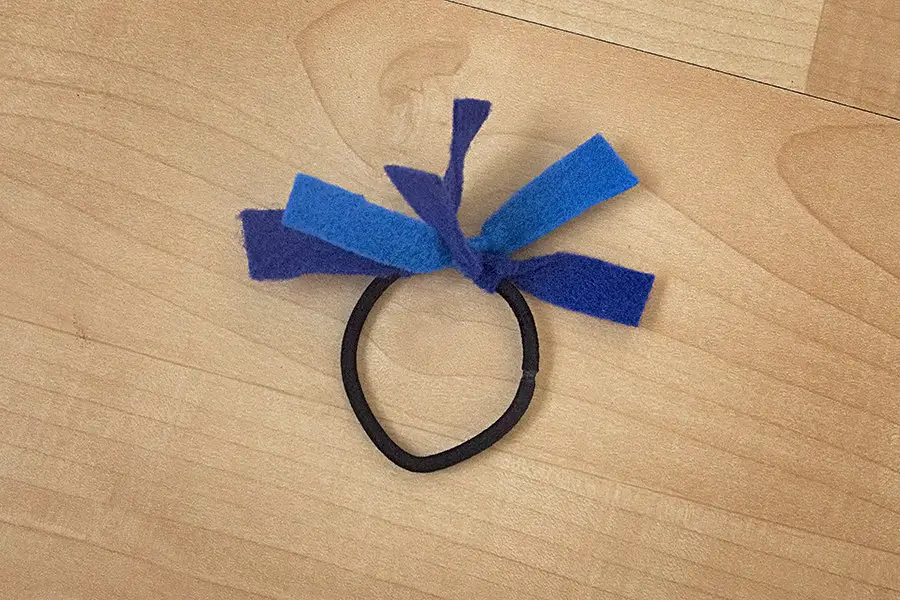 Keep tying all the way around until all 16 strips have been tied to the hair tie. Try alternating colors or using multiple colors of felt or fleece to make your creepy crawly fun and colorful. How does it look?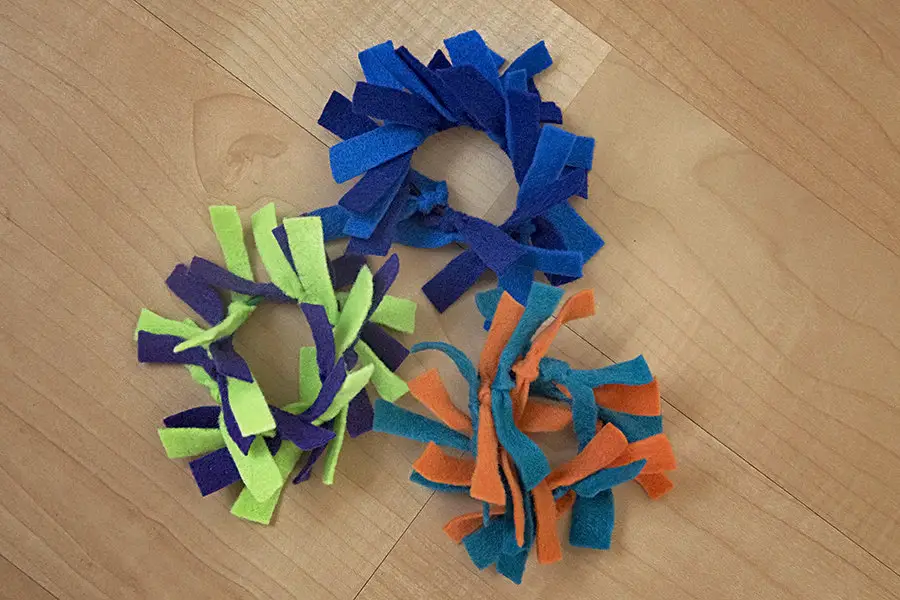 Step 4:
Playtime! If you want to spice things up a bit, try giving the toy a spritz of catnip spray before you toss it to your kitty. That is, if your cat hasn't taken ownership of it already.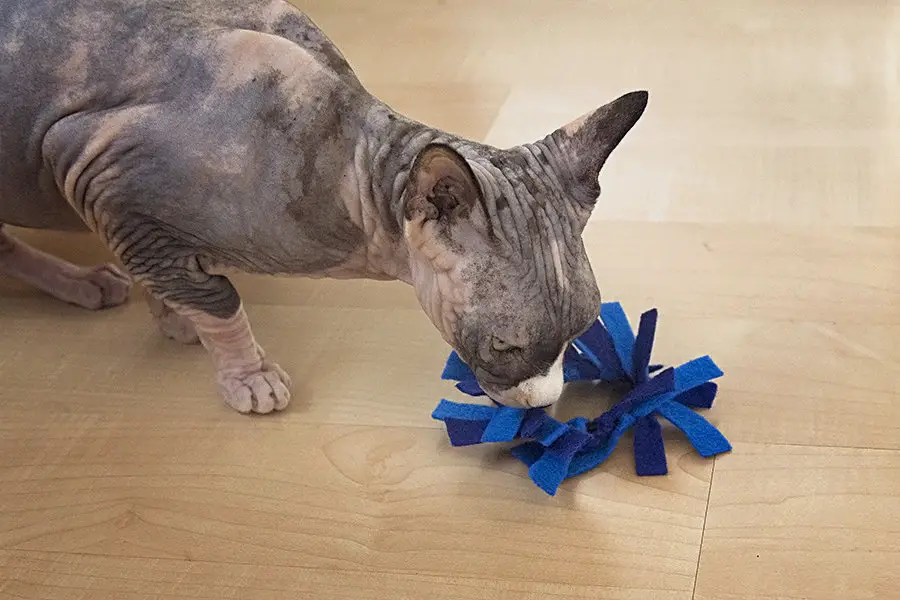 Remember to supervise your cat at all times during play. Inspect the toy before each play session to make sure no part of it has become loose or separated. If so, take it away and replace it with a new one.
Do you have Leftover Supplies?
Depending on how much felt or fleece you have left, use your leftover scraps to make Catnip Knots.
Cut your felt or fleece into wide strips, put about half a teaspoon of loose catnip into the center of the fleece and tie it into a knot. Ta-da! Quick and easy catnip toys!
If you liked this article, pin it!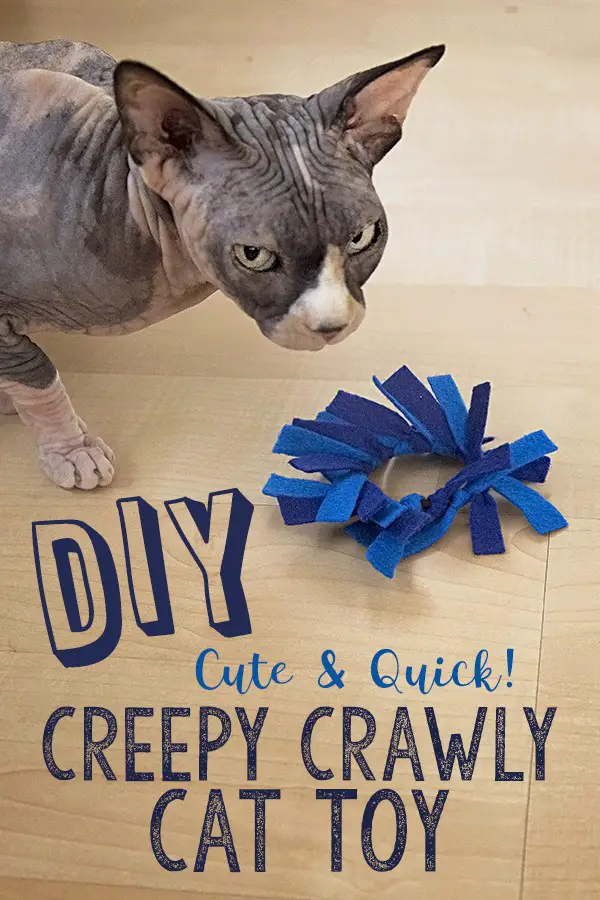 The Catington Post is reader-supported. That means, if you make a purchase through links on our site, we may earn an affiliate commission. All images and names which are not the property of The Catington Post are the property of their respective owners.