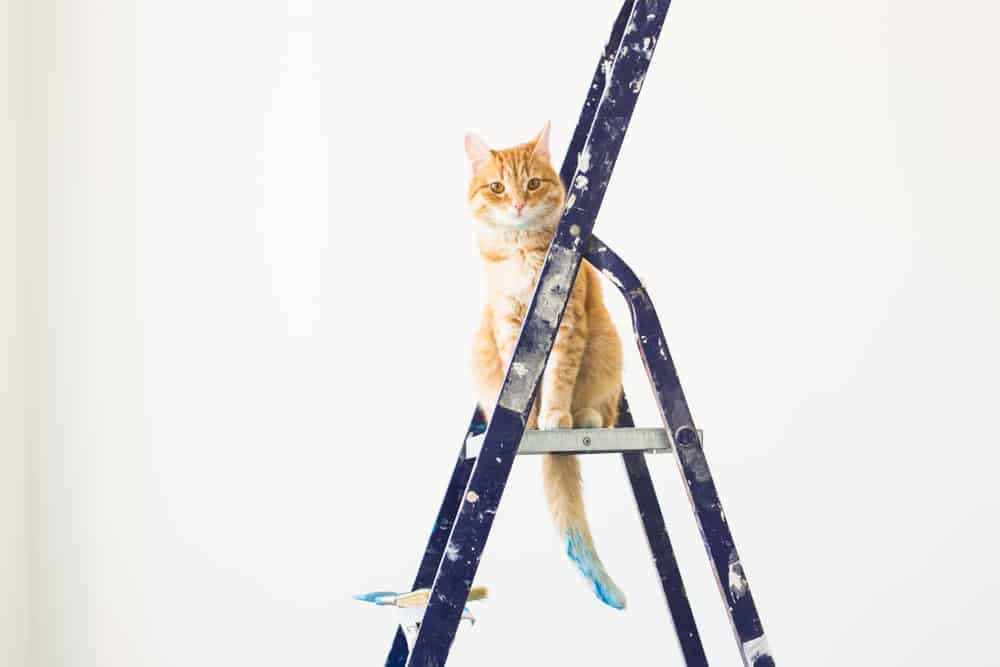 Life as a cat owner can be amazing and sometimes frustrating, depending on how your home is naturally set up to accommodate your cat. 
Thanks to technology and the increased attention to pets' humane treatment, several home upgrades can improve your cat's quality of life. Here are some things you can do yourself to help make your cat's home life just purrfect.
Installing Cat Features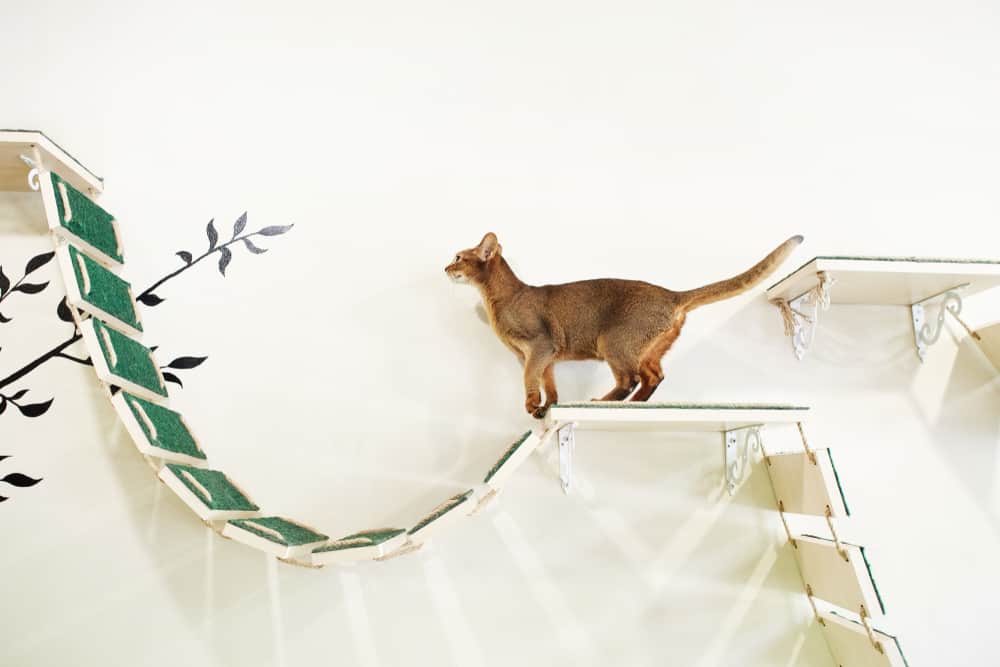 Cats love to move around and play – a lot! This usually causes them to cause some damage to home appliances and items. However, you can satisfy both your needs and that of your cat by creating a play area for your cat. You can add features like cat hammocks, trees, and a few other fun items for your cat to climb whenever it feels like playing. 
It would help if you learned how to cat-proof your Christmas tree during Christmas to ensure that your cat can play safely around the tree. 
Disguised Litter Boxes
As a cat owner, dealing with the cat litter is something you have to deal with daily. Many cat owners get frustrated when their cats do not use the litter boxes created for them, but it doesn't have to be hard. You can take advantage of the proud nature of your cat by installing a litter box that looks more appealing. Good examples include cat litters that look like castles and playpens. You can install fancy litter boxes that can hold plants on top of them or other items. 
For a little extra money upfront, you can have a smart litter box installed in your home to help scoop up your cat's poop when you are away and ensure that your home stays fresh all day. 
If you have a feral cat and are not sure how to get it to use the litter box, here are seven ways you can help feral cats adjust properly. 
Installing an Outdoor "Catio" Space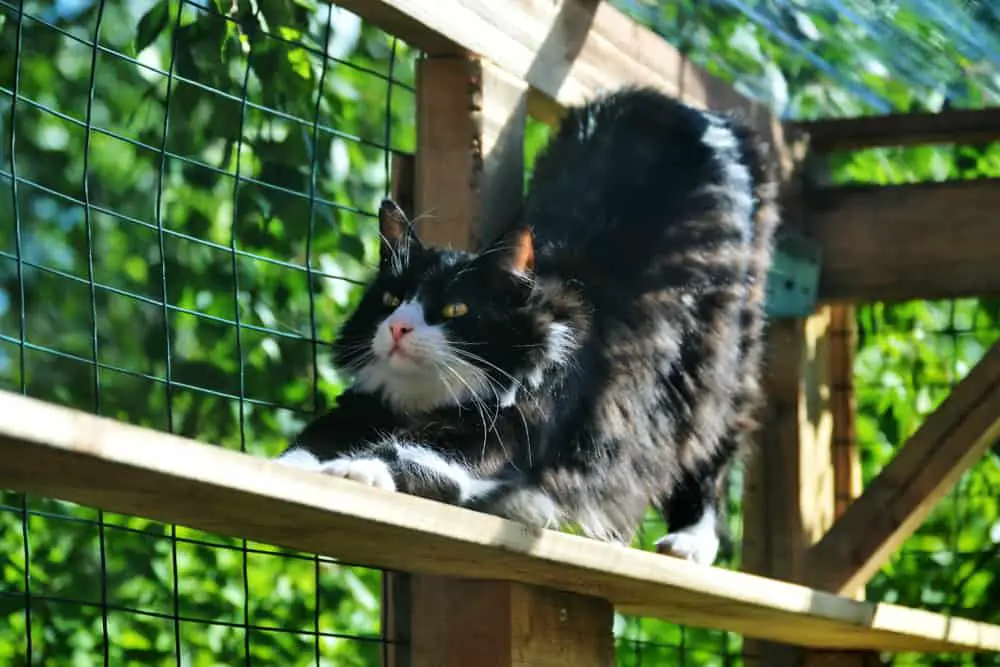 Most cats like to play around, and sometimes the indoor space in your home just doesn't satisfy your cat's curiosity. They need to go outside to have fun. You can easily satisfy your cat's needs by installing an outdoor "catio" space for it to play. This outdoor "catio" space would be an enclosed area with lots of toys and platforms with varying heights to allow your cat to jump around and play safely. 
Automatic feeding bowls
Technology has made a lot of manual operations easy and quite efficient too. You don't have to worry about whether or not your cat gets the meal that it needs when you are away for work or even enjoy the cool breeze in the backyard. 
With an automatic feeding bowl, your pet's bowl automatically gets refilled to ensure that your cat stays hydrated and fed. 
Scratching posts in the living area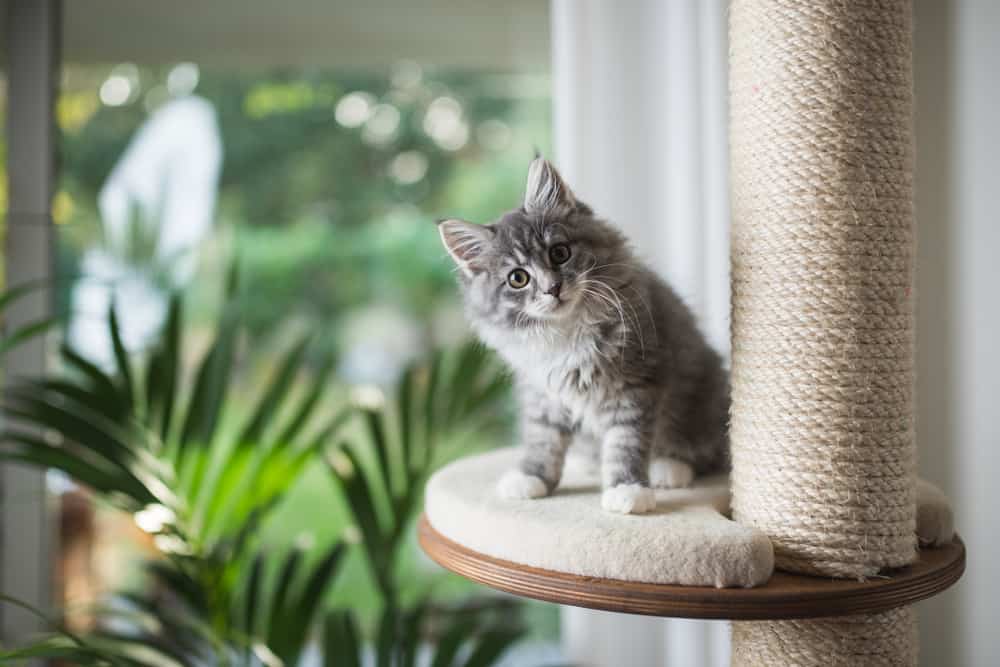 Cats enjoy scratching, quite more than they should frankly! But hey, they're so cute, so why not give them what they want? By installing a scratching post in your main living area, you provide your cat with a place to play and scratch its itch to scratch things. This can save some of your furniture items and books from getting scratched instead. 
For more information, you can check out Hippo's article on home updates for cats or check out their infographic below.