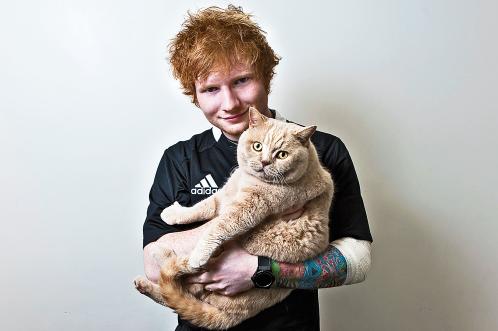 Singer, songwriter, and known cat-lover Ed Sheeran picked up two awards in the 60th annual Grammy Awards – and found the purr-fect way to celebrate.
Divide, the singer's third album, won Best Pop Vocal Album, and his hit track, "Shape Of You" picked up the Grammy for Best Pop Solo Performance. While Sheeran didn't actually attend the award ceremony, he honored the big night through social media — by sharing an adorable picture of his cat on Instagram.
He wrote, ""Woke up to the news I won two grammys last night. Thank you ! This little fluff-ball is doing a bit of a celebratory dance, lots of love to everyone xx," and posted it with a photo of his adorable orange and white cat sprawled out on the floor.