Unless this is your first time looking at cats on the internet, chances are you've seen this famous photo of Tombili, a cat in Turkey who was a local celebrity in Istanbul, known for the way he lounged around.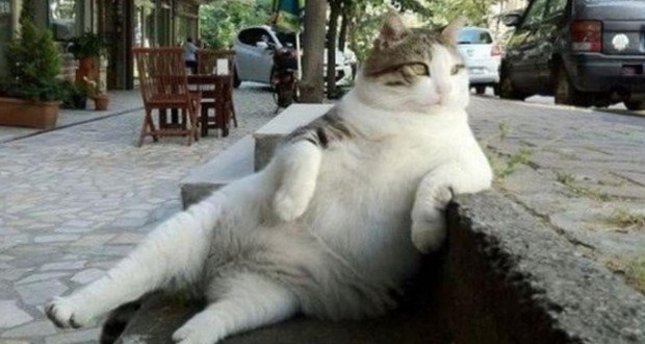 His famous photo, in fact, has been made into countless memes like these: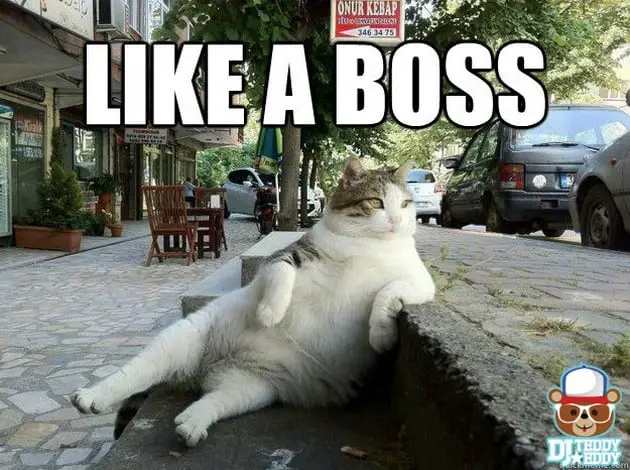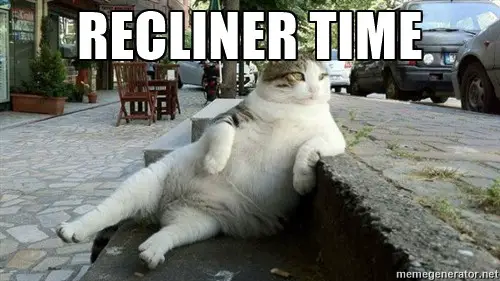 It's not known if Tombili had a home of his own, but the cat's chubby body and sweet demeanor suggests he had plenty of humans who made sure he was taken care of! Sadly, the sweet kitty passed away in August. And now, the cherished feline is receiving one of the highest honors anyone can get – a statue erected in his honor!
A petition on change.org – signed by 17,280 people – asked for a sculpture of the famous cat, so sculptor Seval Şahin built the commemorative piece. The sculpture was revealed on World Animal Day, October 4th, in the exact same location where Tombili posed for the famous picture.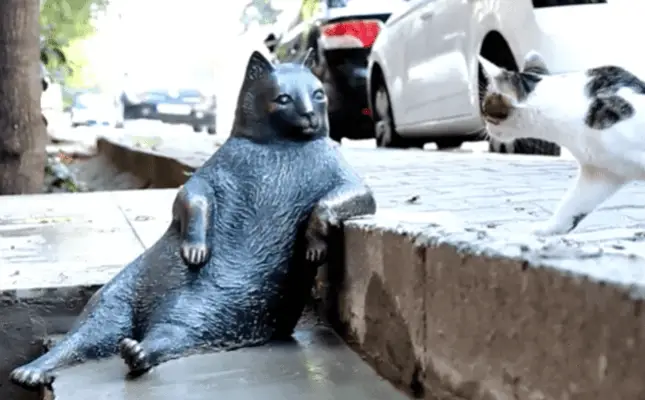 Seems the statue is already attracting the attention of another furry local! What a wonderful memorial to a much loved cat.