Police arrested a woman in Holiday, Florida, after they found 37 cats and a dog locked in the back of a U-Haul truck without food, water, or air conditioning.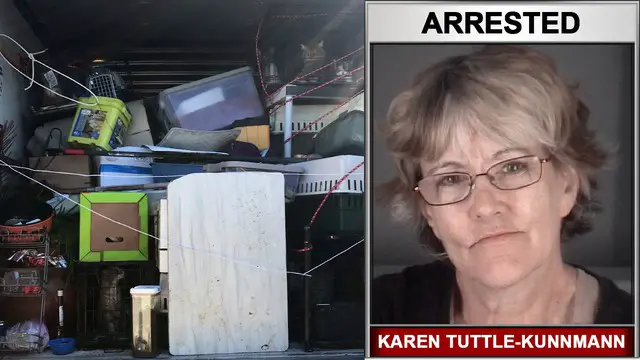 After receiving numerous complaints from neighbors, Pasco County deputies say they found almost 50 cats and a dog locked inside the storage area and the cab of a U-haul truck at athe home of Karen Tuttle-Kunnmann. The animals were caged and had no food, water, or air conditioning in the 90-degree Florida heat. Many were found sitting in their own feces.
Deputies unloaded the vehicle and found cats packed everywhere – underneath furniture and in cages stacked to the top of the truck. The animals were reportedly transported to local animal control.
Karen Tuttle-Kunnmann, 61, was arrested and charged with 47 counts of animal cruelty and is being held on a $5,000 bond for each count.