Chances are if you're here, you're a cat lover – or you have one on your holiday shopping list! But what do you buy for the cat lover who has everything? Look no further. We've gathered some of the top unique items for cats and the people who love them.
Basepaws Cat DNA Test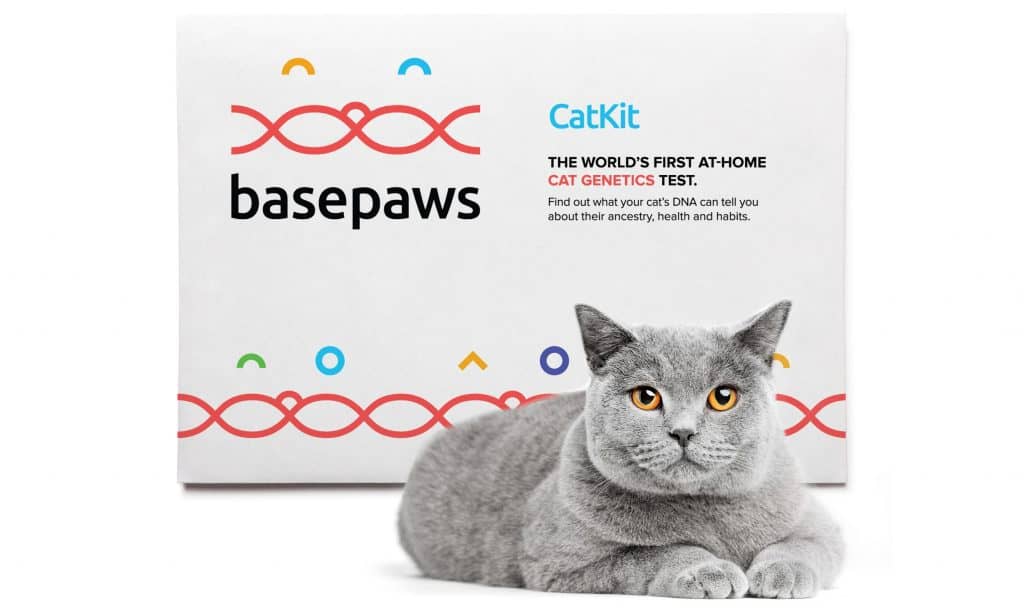 DNA Testing kits for humans have been gaining in popularity for years. Sure, you can find out where you came from – but you can also learn things about your genetic health that we could never have imagined. Now, you can learn the same about your cat! Learn what breeds make up your cat's ancestry and also find out if your cat caries genes linked to certain health conditions. Very cool! One thing we love about Basepaws DNA test is that once your cat is in the database, you'll receive a lifetime of updates and new genetic discoveries are made.
Buy Basepaws DNA Cat Test at www.basepaws.com. Use the code "catingtonpost" for $15 off!
Cat Paw Socks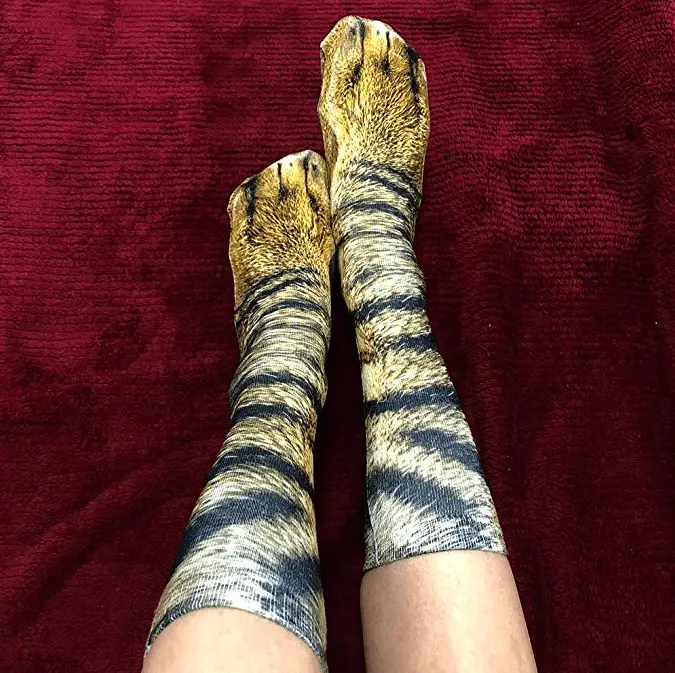 For the cat lover who really wants to BE a cat! These hilarious socks are printed on all sides to look just like cat feet. They even have toe beans! These comfy socks fit kids all the way up to US Men's shoe size 6-13.
Get Cat Paw Socks on Amazon
Cat Mohawks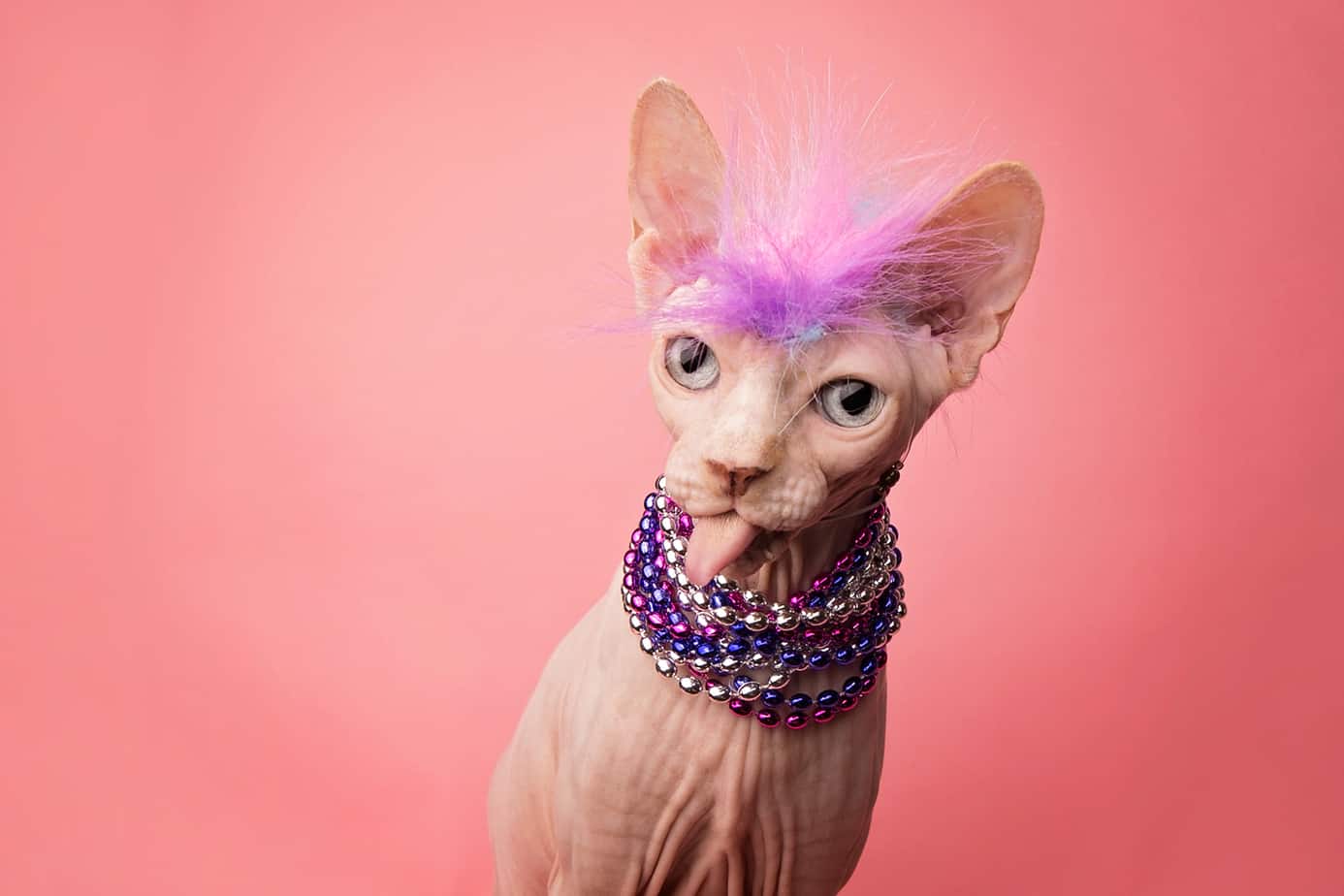 Is your cat uncool? Does your dog lack street cred? Get your pet a Such A Punk mohawk and they'll be the coolest animal on the block! Each Mohawk has clear elastic ear loops to blend into any color fur, an adjustable chin strap, and a small magnet closure.
Get your cat a Mohawk from Such A Punk Pets on Etsy!
Norman Saves the Day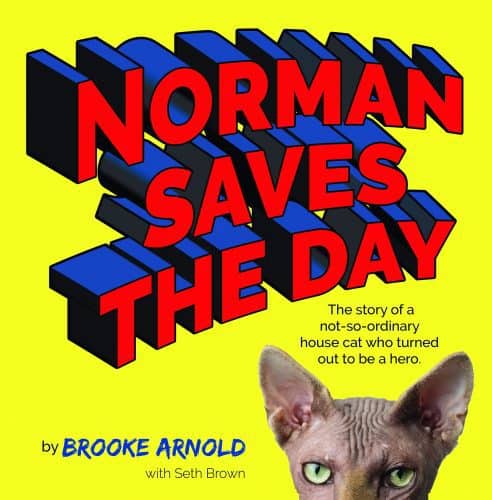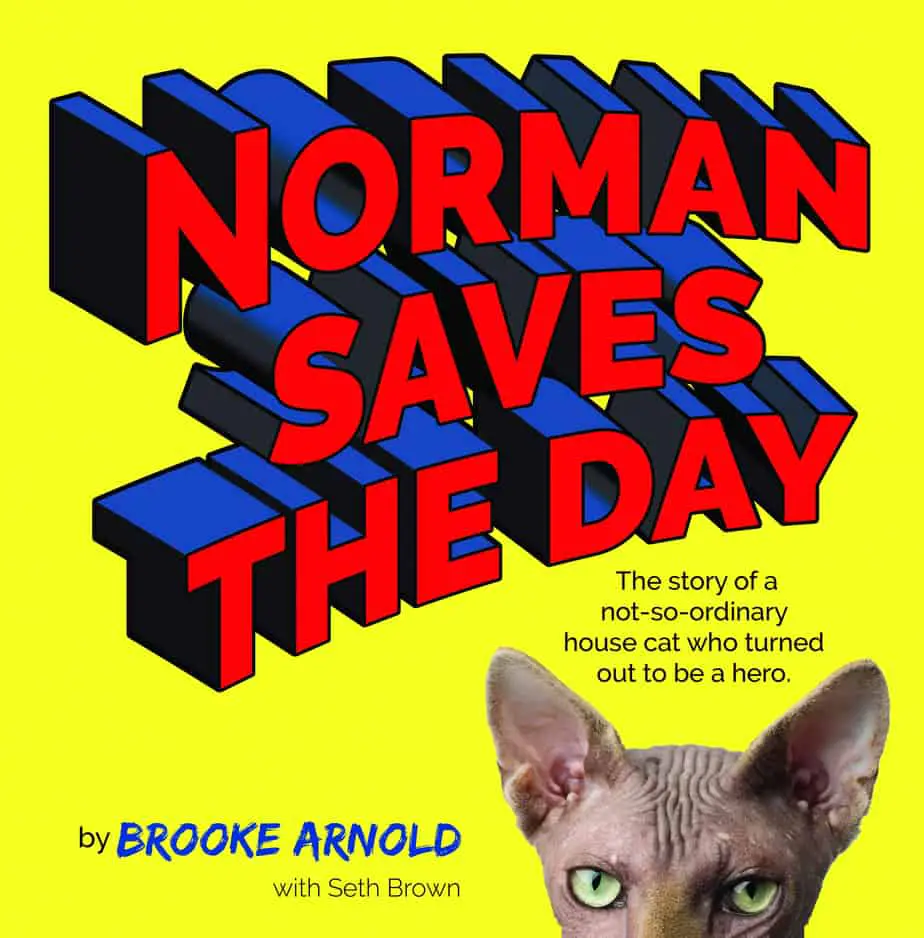 Have you ever come home to find your house in shambles and the cat acting blissfully unaware? From puking on the carpet to knocking over a glass, colorful action-packed photos and a dynamite rhyming text reveal the surprising truth about what cats do while we're away.  Featuring photography by Brooke Arnold and her Sphynx cat, Norman.
Buy Norman Saves the Day on Amazon!
The Original Hide and Sneak Paper Cat Tunnel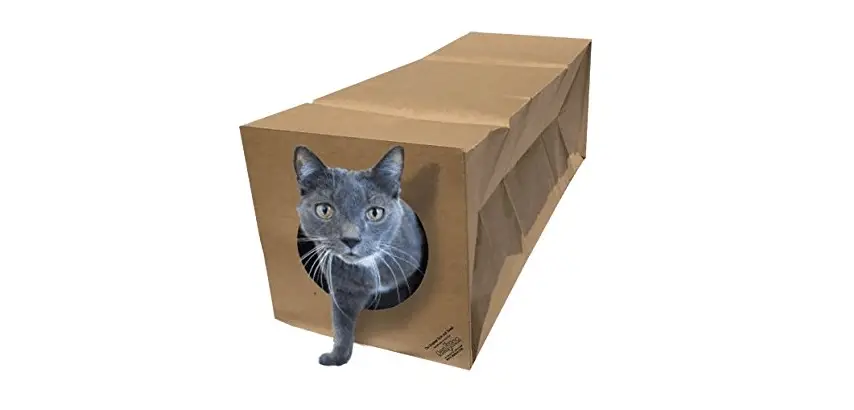 We found the Hide and Sneak at a local cat expo and immediately knew it would be a hit with our clowder! It's kind of a cross between a paper bag, a cardboard box, and a cat tunnel. What's not for a cat to love?
Hide and Sneak was developed by a feline veterinarian to provide cats with indoor enrichment. This catnip-blended Hide & Sneak is the "purr-fect" feline playground. Your cat can even sleep in this one-of-a-kind, environmentally friendly, biodegradable, cat tunnel toy that folds flat when not in use. Handmade in the USA.
Get your Hide and Sneak on Amazon!
Cats Who Curse!: An Adult Coloring Book Of Adorable But Swearing Cats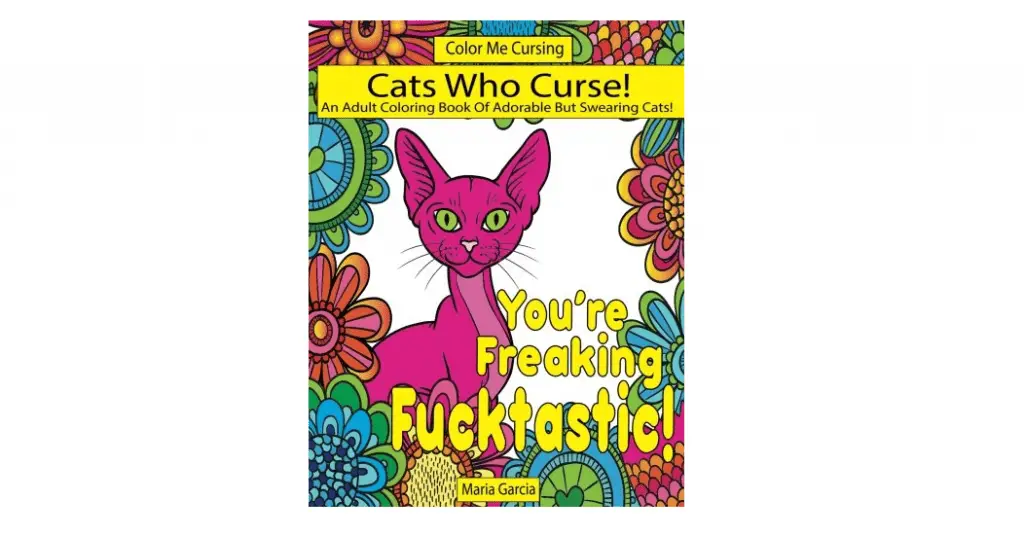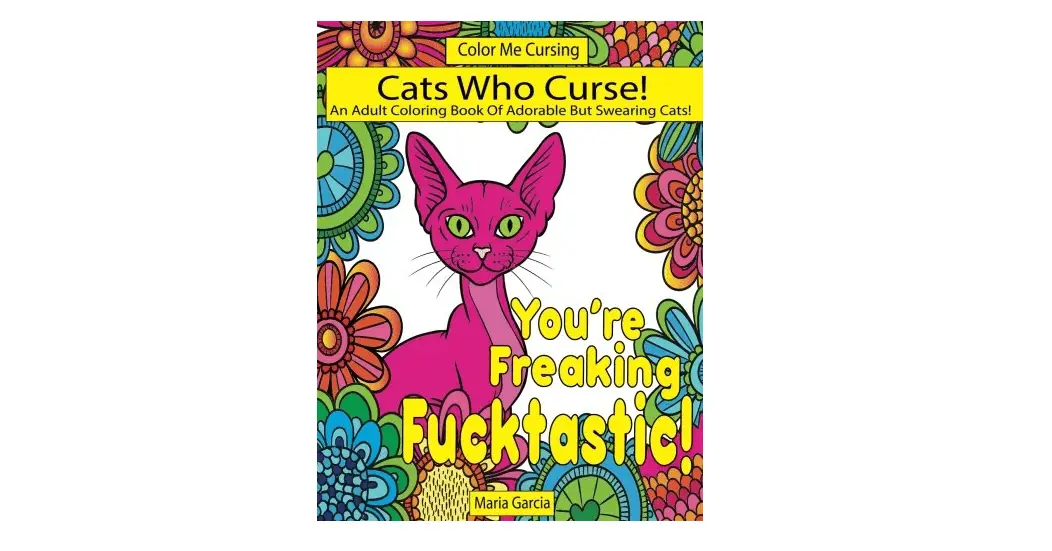 It's a well-known fact that all cats curse. While Dog's might mutter the occasional bad word under their jowls if you interrupt their nap, cats swear continuously as if they were official cast members of the television show, "The Deadliest Catch". For your coloring enjoyment, Cats Who Curse! offers you 28 adorable, swearing cat filled coloring pages! Makes a great gift for the cat lover in your life!
The World's First Indoor Hunting System for Cats!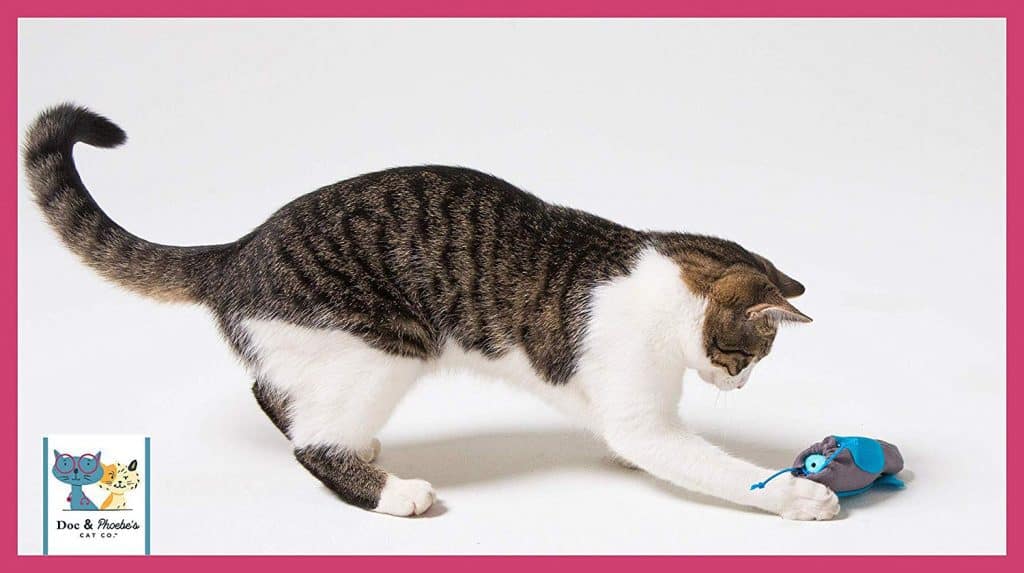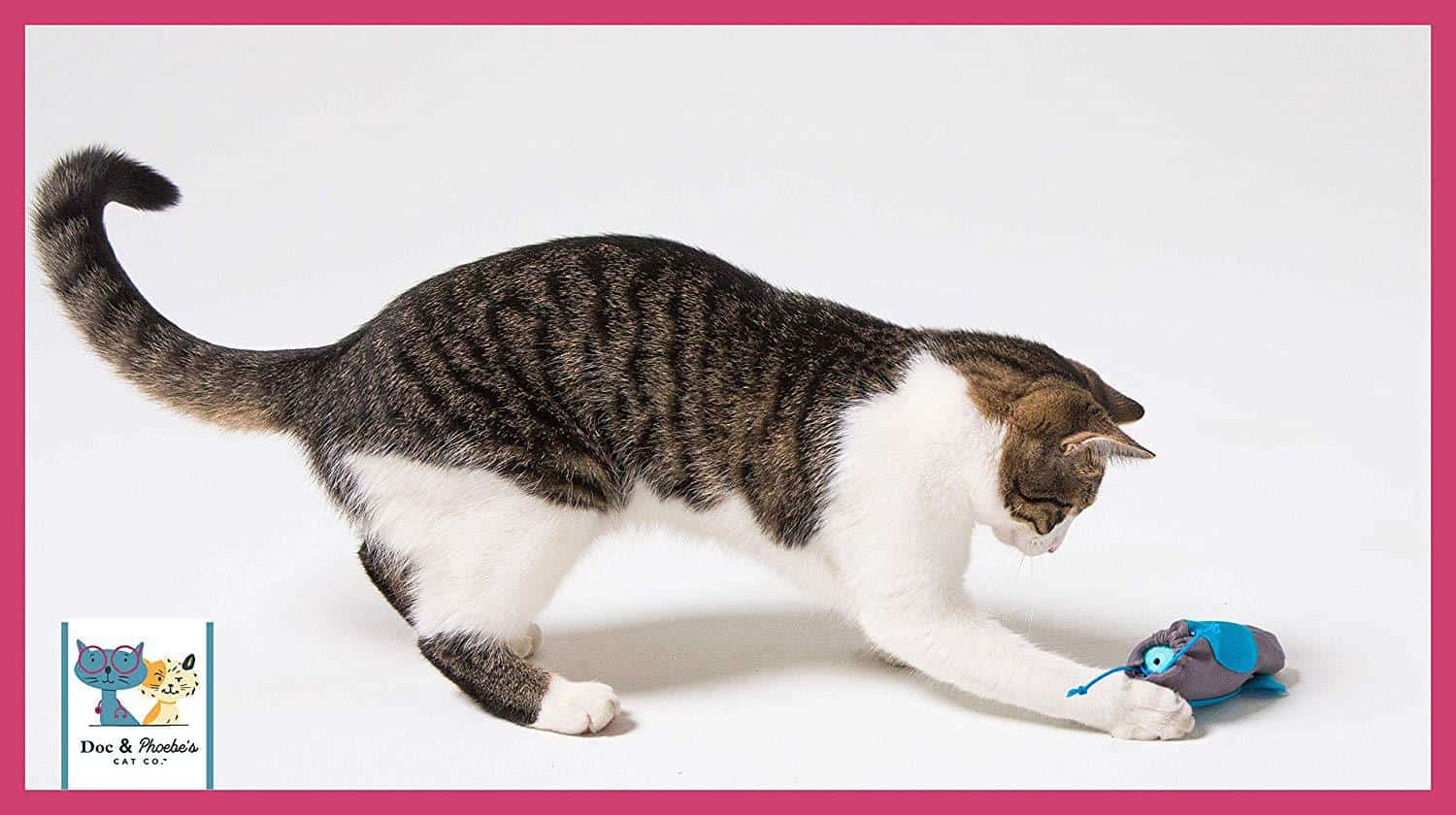 Cats need to hunt but there hasn't been an effective way to let them hunt while safely indoors—until now. Doc & Phoebe's Indoor Hunting Cat Feeder is a complete bowl replacement for one cat. Instead of filling the bowl twice a day, fill and hide the three (3) Doc & Phoebe Mice morning and night. Your cat will hunt, catch and play with many small meals day and night, the way nature intended. Decrease anxiety, reduce the instance of scarf and barf, end early wake up calls from a hungry cat, and correct your litter box woes by hiding these easy and fun feeders.
Get Doc & Phoebe's Indoor Hunting Cat Feeder on Amazon!
Cat Butt Magnets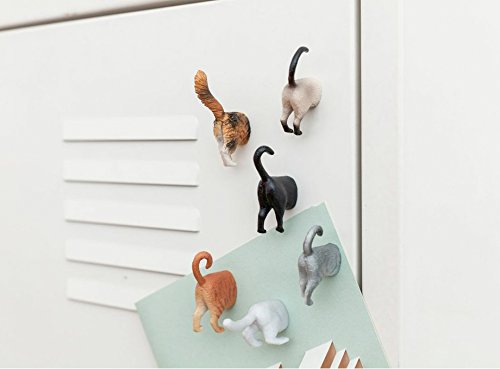 Guess what? Cat butt!
This set of Cat Butt Magnets are made with a durable plastic and include 6 cat breeds with beautifully sculpted behinds. Perfect for the cat lover, this set is the purrfect way to share a laugh with a friend. These hilarious magnets will make your fridge stand out while holding on to pictures, memos and more. Makes a great gift!
Get Cat Butt Magnets on Amazon!