Buying cat treats these days can be scary. It seems every time you turn around, there's a new recall! Not to mention, it can be hard to know what's really in them or where the ingredients are sourced from.
If your cat has a food sensitivity, it can be especially tricky to find treats that agree with him. Making your own treats is easy, safer than many of the options on the store shelf, and generally less expensive.
Follow these simple instructions to make your own dehydrated cat treats at home:
What You'll Need:
Food Dehydrator
Raw Meat (beef, chicken, salmon, turkey…whatever you want. You can use organ meats, too, like liver, lung, and hearts. Experimenting is part of the fun!
A sharp knife
A kitchen timer
Step 1: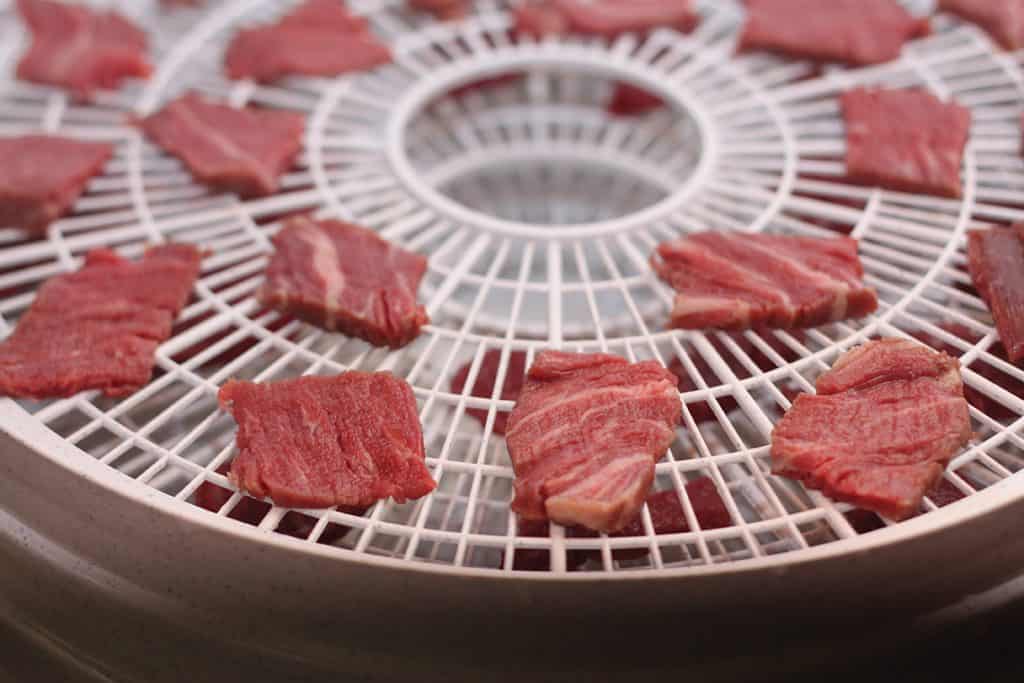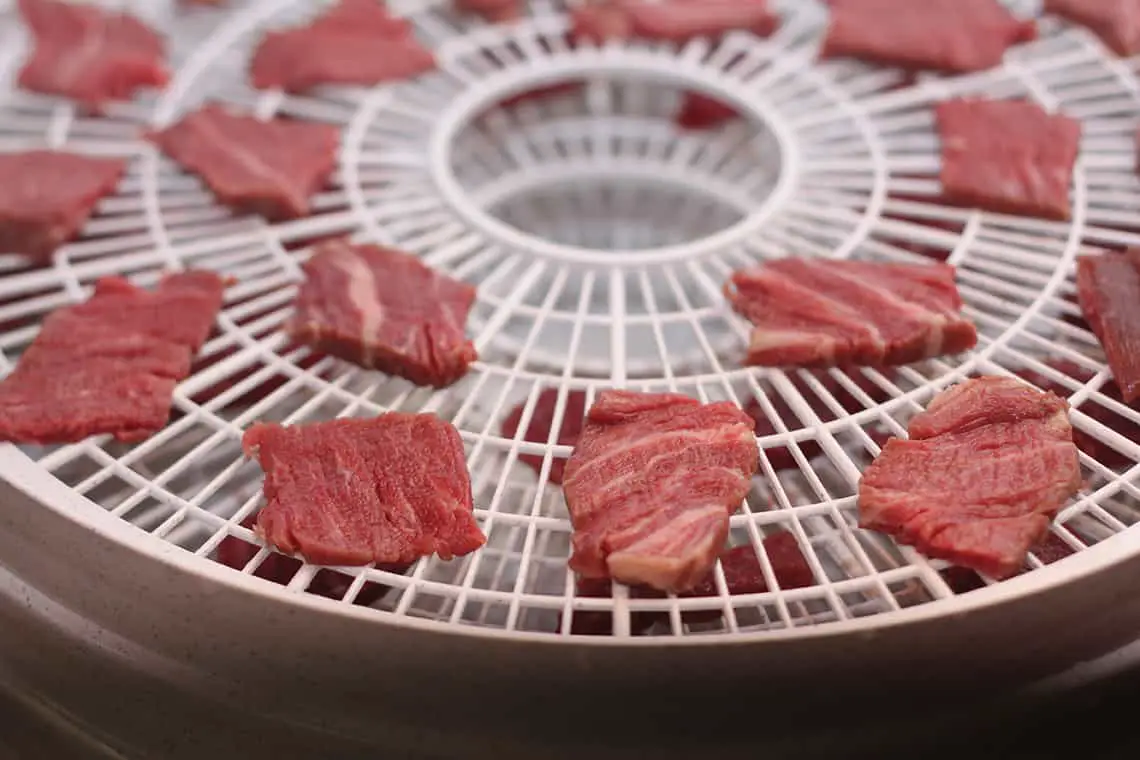 Cut your raw meat into thin, 1-2 inch pieces. They will shrink during dehydration, so make them slightly larger than bite-size.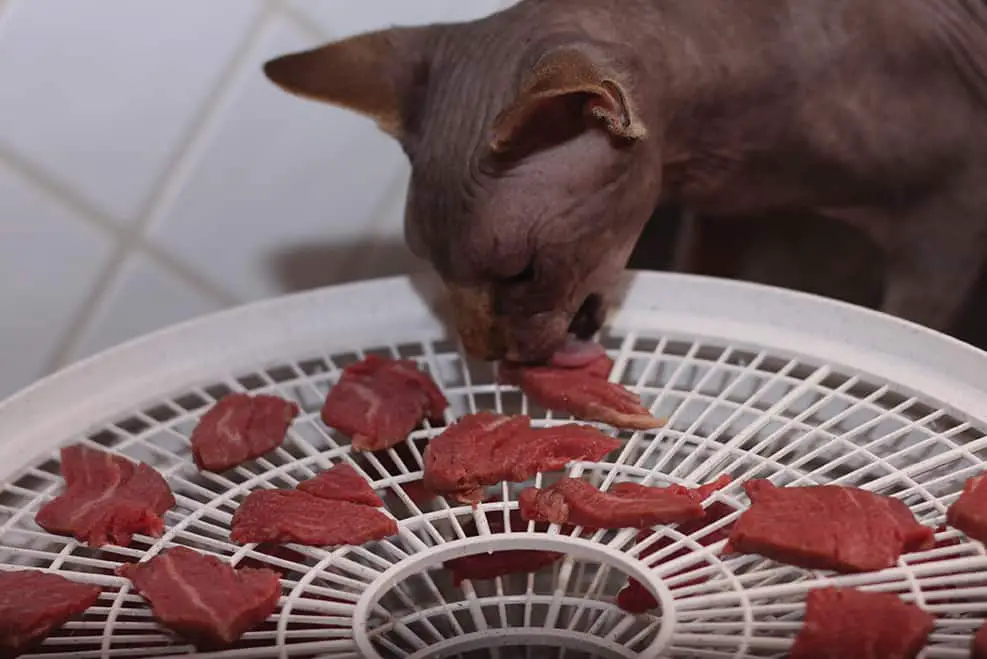 Watch for kitties who try to steal raw meat!
Step 2:
Arrange your pieces in a single layer on your dehydrator trays. Make sure to leave gaps between each piece for air to move between them. This allows them to dry on all sides.
Drying time will vary, depending on the model of your dehydrator, what you are drying and how big your pieces are, so you'll need to refer to the manual that comes with your dehydrator for estimated drying times. Also, the fatter your meat, the longer it will take to dry.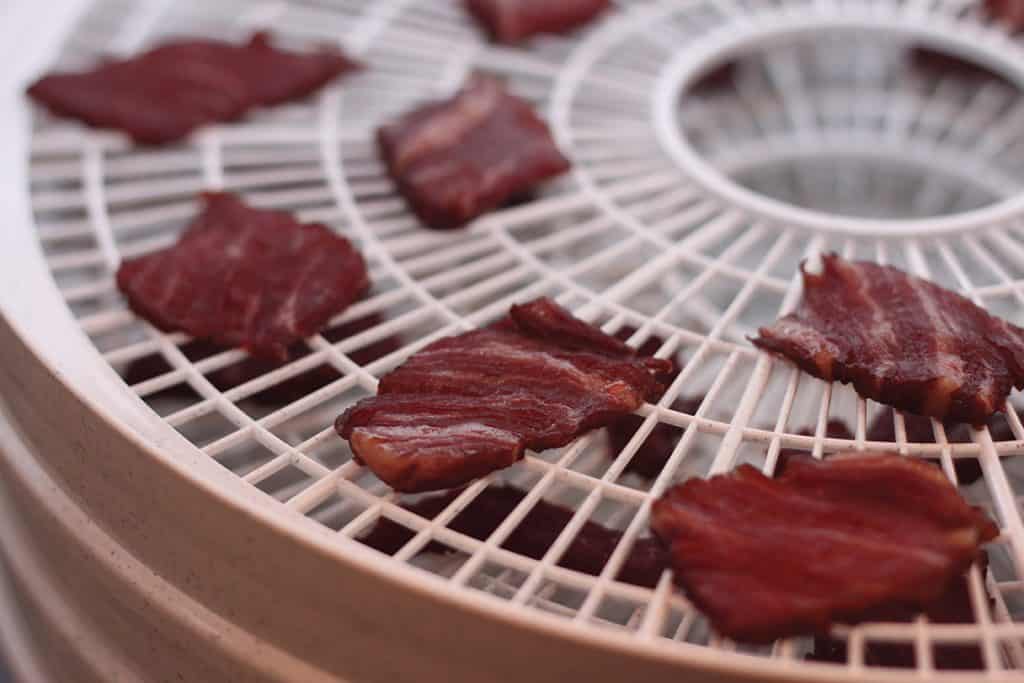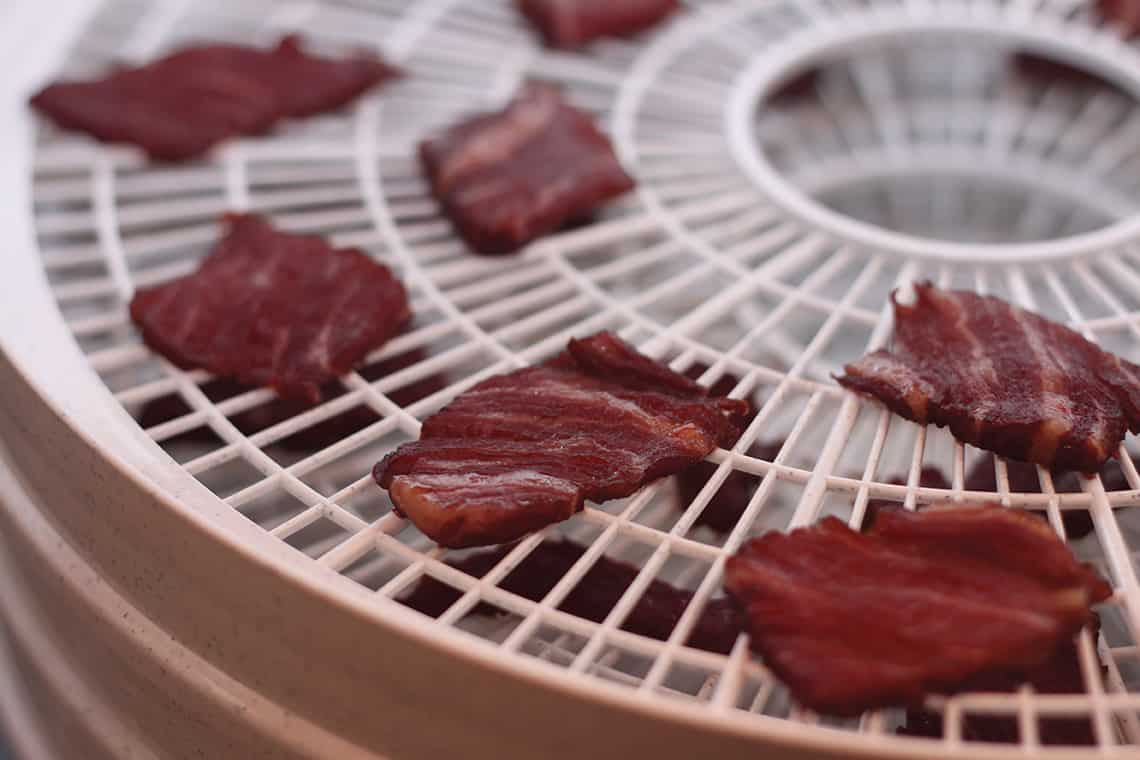 Check on your dehydrator every hour or so. The photo above is after one hour. They aren't nearly ready yet! These treats will take about 6.5 hours to dry completely.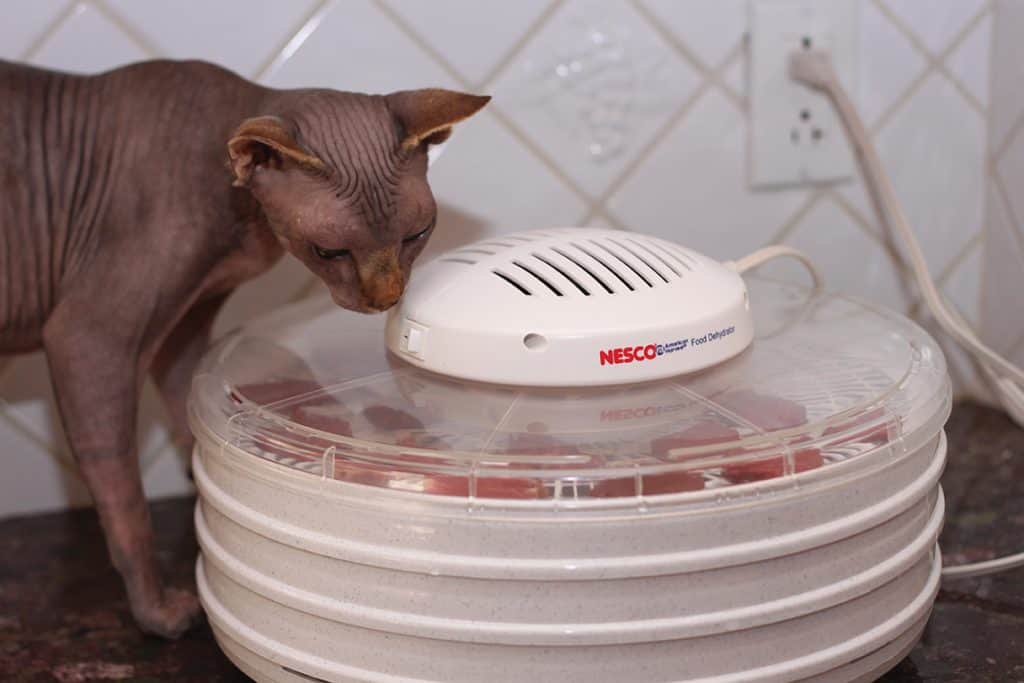 Step 3: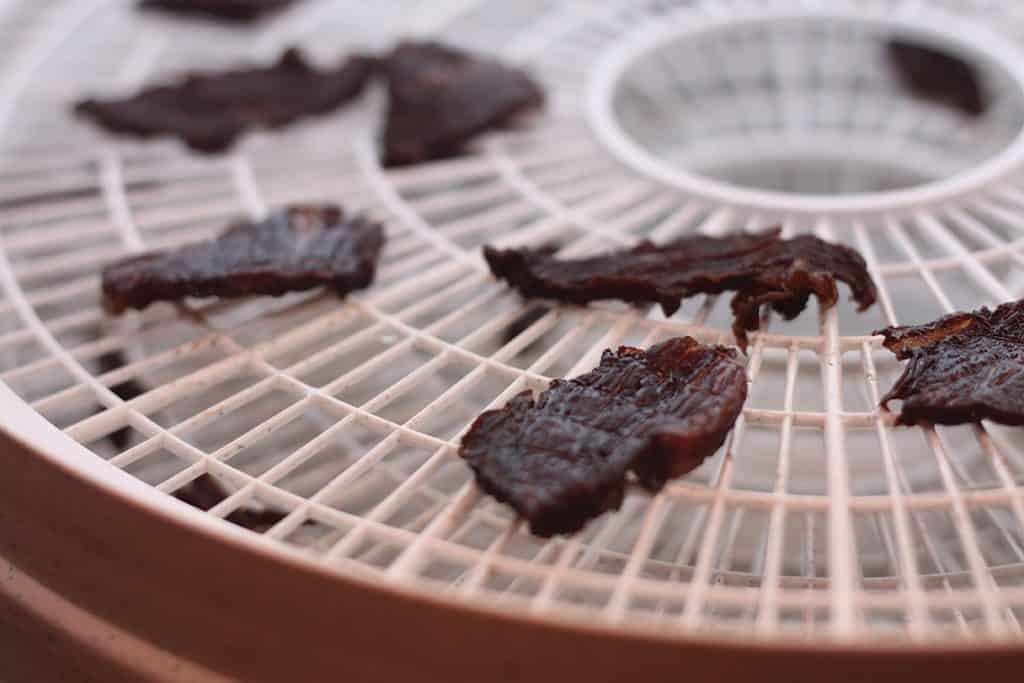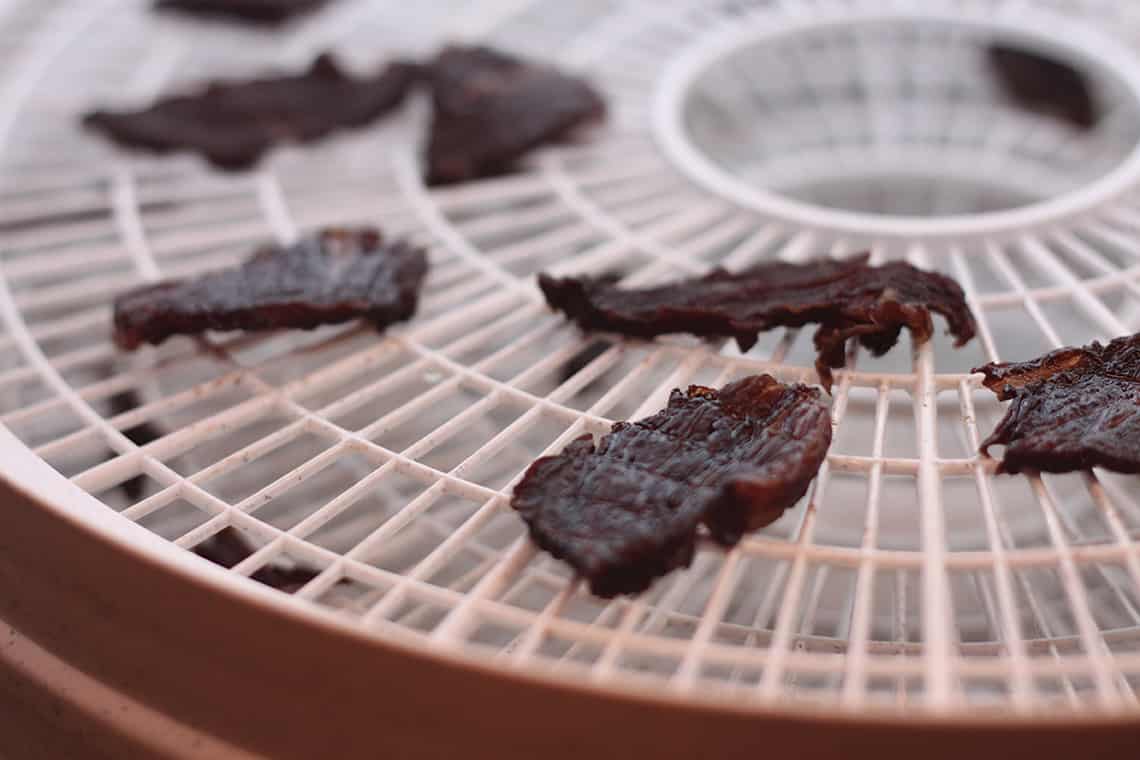 All done! Allow your treats to fully cool before storing them. Then store them in an airtight container. They'll last about 2 weeks in room temperature storage, and about 3 weeks if you refrigerate them (that is if your kitties don't eat them all first!)
Please note, dehydrated treats will re-hydrate when exposed to water, including inside your kitty! They are meant to be given as treats, so limit them, just like you would with any other kind of treat, to 2-3 pieces.
Other Recipes:
• Mix canned salmon or tuna with 1/4 cup of fresh catnip pieces. Spread the mixture into thin, flat patties and dehydrate for 2-3 hours (or until thoroughly dried). When ready, let them cool, break into smaller pieces and store in an airtight container.
• If using raw meat makes you squeamish, try dehydrating canned baby shrimp for about 2 hours.
• Mix 1/4 pound of ground beef, chicken or turkey with 1/4 cup of canned pumpkin. Form into tiny patties and dehydrate for 3-5 hours (or until dry, depending on your dehydrator).
Also, check out some of the many books available that are packed full of great recipes for cat treats you can make at home. Your kitty will thank you!
Enjoyed this article? Pin it!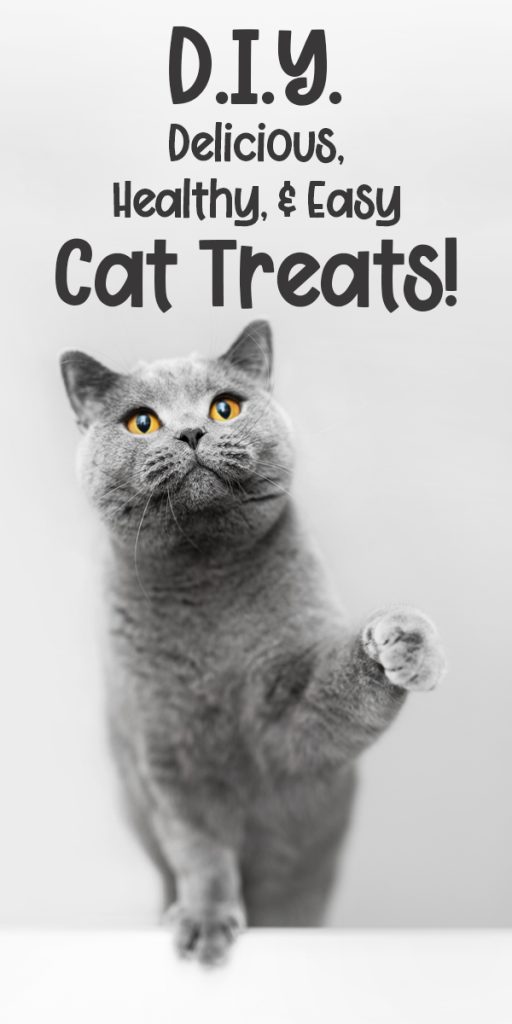 The Catington Post is reader-supported. That means, if you make a purchase through links on our site, we may earn an affiliate commission. All images and names which are not the property of The Catington Post are the property of their respective owners.