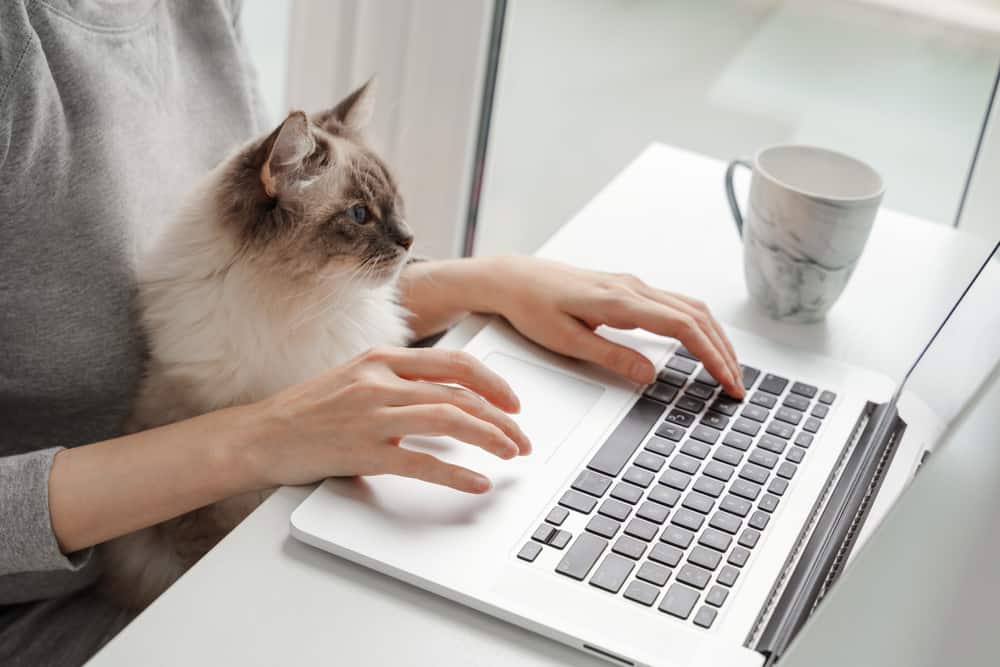 Throughout history, cats have been celebrated for their mystery, beauty — and silliness! From the celebrated cats of Egypt to the grumpy Garfield, cats have been a focal point of culture and art for hundreds of years. And cat owners love their cats. With approximately 370 million pet cats living in households throughout the globe, these famed felines are constantly celebrated and doted on. 
But, did you know that you can move your love for cats out of your personal life, and into your career as well? There are many career and side hustle options for those who love cats. Pet-related spending is a large market in the United States, generating more than $95 billion annually. 
So, people have gotten creative. Technology has changed a lot about the world — including how we interact with our animals. People have used technology to develop new cat-centric career ideas like running a cat Instagram or blog. But more than that, technology can allow you to get your business idea into the public eye no matter what you land on. 
The first step to deciding which cat career is right for you is to decide what you're good at and what you want to do. Will this be a side hustle for extra money, or a full-time gig? Once you've decided how many hours per week you can spend on your animal career, you can then start thinking about how to get it up and running. 
Try to land somewhere between what you love and what can make you money. For example, if you love to cook, a gourmet cat food service could be a good option for you. And if you love to get creative with arts and crafts, you could make fun, handmade cat toys that are stylish and unique.
For more fun insight on the world of pet-centric business ideas, check out the following infographic from small business insurance provider Thimble.
Please include attribution to with this graphic.