A Texas lawyer who accidentally appeared as a kitten on a Zoom legal proceeding couldn't get the filter to go away. The video can only be described as hiss-terical!
What is normally a very solemn affair turned comical when attorney Rod Ponton accidentally tuned in wearing one of Zoom's built-in filters — and then couldn't figure out how to make it go away. This led to a hilarious exchange between Ponton and Judge Roy B. Ferguson.
Don't worry, there's no sensitive information in the video below. Just pure comedy gold:
"I'm here live. I'm not a cat," the Ponton said, while an apprehensive-looking animated cat face appears in the Zoom with his name under it. "I can see that," the judge responds before trying to walk the lawyer through fixing the filter issue.
Judge Ferguson tweeted about the faux-paw a few times, saying "These fun moments are a by-product of the legal profession's dedication to ensuring that the justice system continues to function in these tough times. Everyone involved handled it with dignity, and the filtered lawyer showed incredible grace. True professionalism all around!"
He also took the opportunity to provide a bit of light-hearted tech advice:
IMPORTANT ZOOM TIP: If a child used your computer, before you join a virtual hearing check the Zoom Video Options to be sure filters are off. This kitten just made a formal announcement on a case in the 394th (sound on). #lawtwitter #OhNo @zoom_ushttps://t.co/I0zaj0wu6K

— Judge Roy Ferguson (@JudgeFergusonTX) February 9, 2021
How you can do the Zoom cat filter on yourself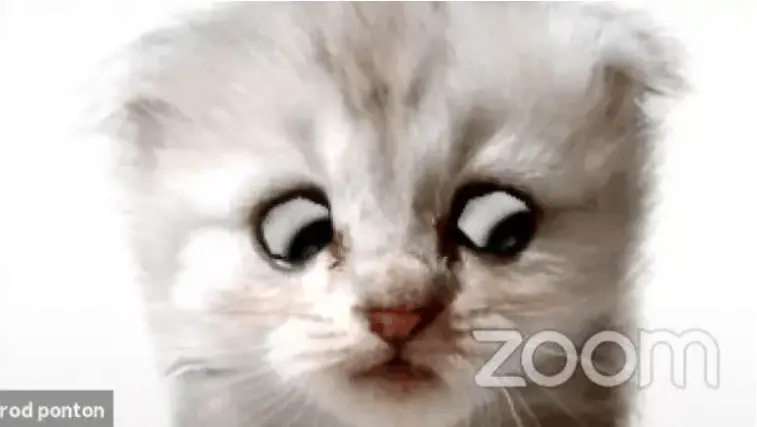 If you're feeling inspired to liven up your next Zoom call, here's how to apply Zoom's cat filter to yourself.
1. Download the free Snap Camera app for Windows or Mac. You'll have to give the app permission to use your computer's camera and microphone.
2. Open the app, and you'll find a variety of "lenses" to search through. Whatever you click on will appear at the top of the app, where you can preview it on your face.
3. Go to the Search Lenses bar, and type in "kitten" (or anything else) and choose the one you want.
5. To connect it to Zoom, open the Zoom app, go to Settings > Video > Camera, and from the drop-down menu, select Snap Camera. Your face with the filter you selected will appear in the preview. 
7. Start or join a Zoom meeting. Your face will appear as a kitten, or whatever filter you selected. 
To turn the filter off, just go back to Settings > Video > Camera, and choose your usual camera again.