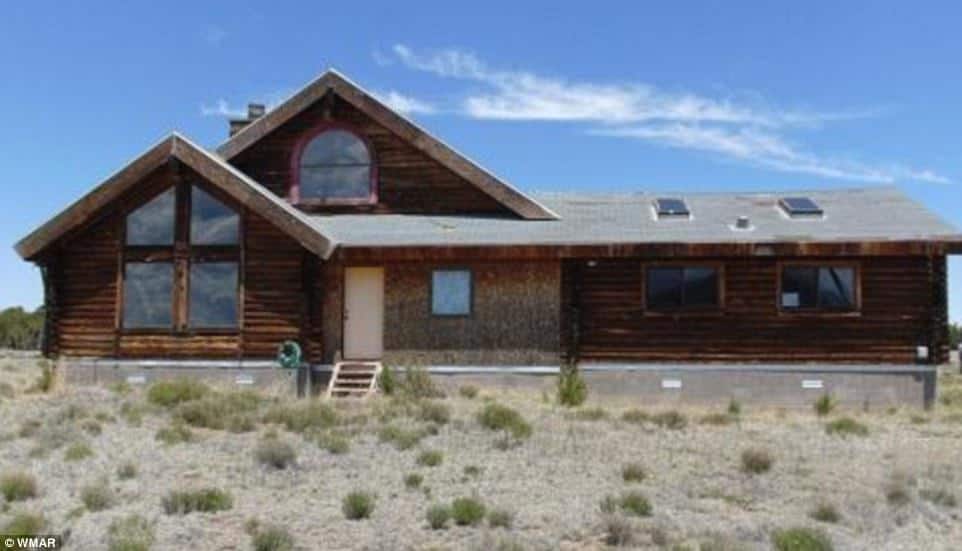 A small log home for sale in Concho, Arizona looks nondescript from the outside, but is a feline-friendly wonderland inside! …maybe for the very eccentric. And color-blind.
The listing describes the 2/1 2,500 square foot home, listed for sale for $240,000 as:
Contemporary eccentric full log sided custom home on 20+/- acres for the cat fancier! If you love cats this is the home for you! If not bring your sandblaster! Custom build, hardwood kitchen cabinets (Oak, Lacewood, and Bocote) artistically accented with river rock. Cat walkways and in great room Medieval cat castle with different levels (stone). All interior doors custom built (wood). Must see to believe it does exist!!! Once in a lifetime find extremely fun home!
According to 12 News, the house was originally described over the phone by the homeowner to the Century 21 agent as "a cat utopia." Agent Sara Reidhead didn't realize what that actually meant – until she got there!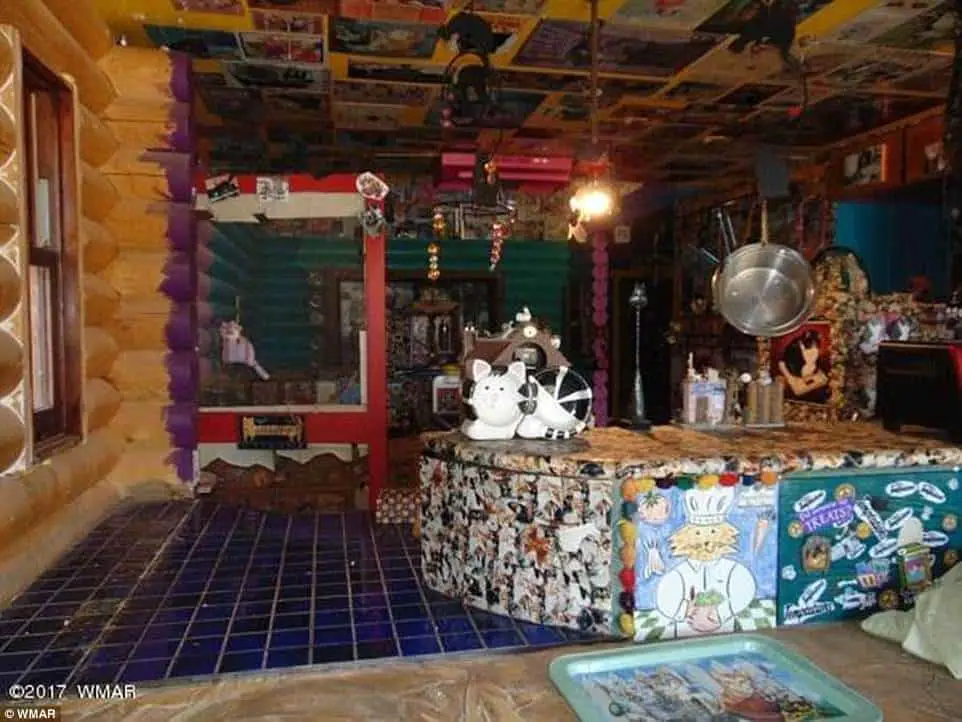 Pretty much every surface of the house – even the toilet flusher – is covered in cats. All the photos on the walls are postcards or cat photos that have been cut out of magazines. The homeowner spent 10 years planning and decorating each room.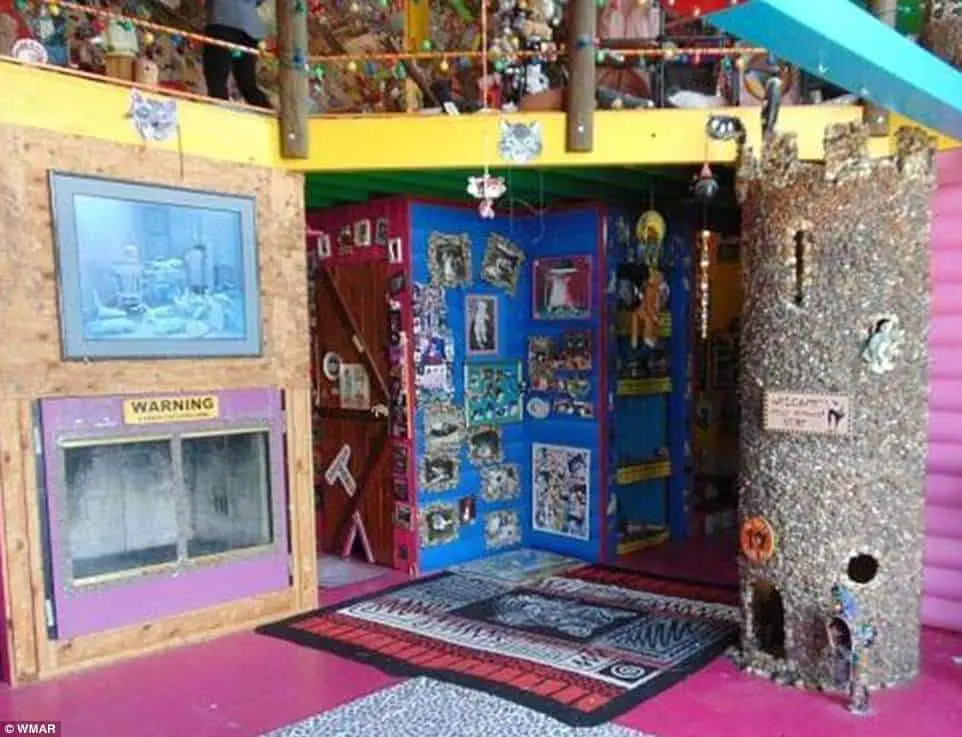 While not everyone's cup of tea (er, saucer of milk?) the home really is a cat utopia. There are cat trees and cat walkways built into the walls. With all the cat decor and cat furniture everywhere, you may be surprised to learn that the homeowner only had three cats! "You could not even tell she had cats in there," Reidhead said.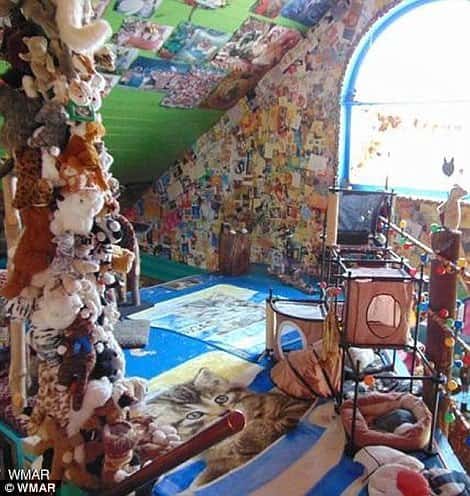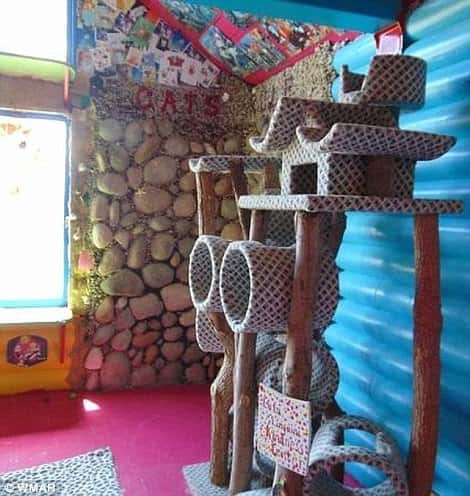 The house is for sale because the owner decided she didn't want to live in the rural area anymore and is moving into the city.
What do you think? Would you live here?