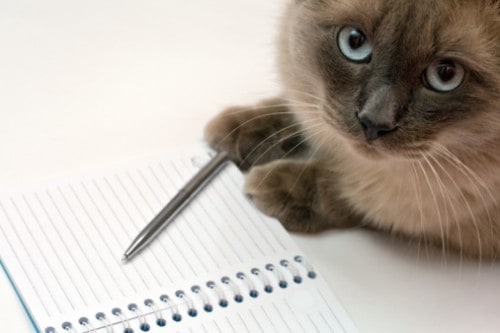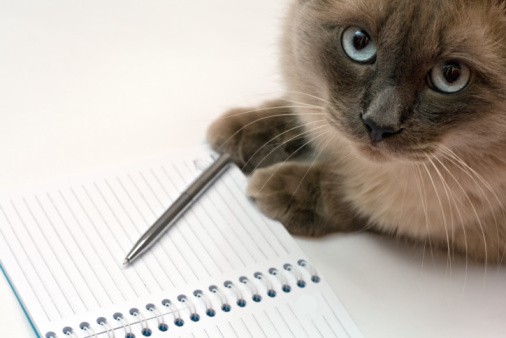 For the third straight year, "Bella" reigns as the most common name among both cats and dogs in 2014 and "Max" was once again the feline runner up. Veterinary Pet Insurance Co. (VPI), the nation's first and largest provider of pet health insurance, sorted its database of more than 500,000 insured pets to determine the most popular pet names of 2014. From PRNewswire.com, the following are the top 10 most common monikers for cats:
Cats:
1. Bella
2. Max
3. Chloe
4. Oliver
5. Lucy
6. Charlie
7. Lily
8. Sophie
9. Tiger
10. Shadow
While 2014's top cat names remained similar to last year, there was an emergence of new trends within the top 100 monikers. A significant surge of vehicle-related monikers has emerged, such as "Bentley" and "Cooper" among male dog names. Other vehicle-related names with an increase in volume included "Harley," "Diesel," "Chevy," and "Porsche." The cat category had a sharp increase in the name "Luna," which despite falling just short of the top ten, showed significant popularity compared to years past. Trends among exotic pet names changed considerably in 2014 with five of the top ten names being food related.
"Although people names have been popular among pet owners recently, new trends emerge every few years," said Curtis Steinhoff, Director of Communications for Veterinary Pet Insurance. "Popularity in pet names can be affected by various factors in pop culture such as movies, characters, actors, cars, etc. We've seen this with the prevalence of 'Bella' in female dog names after the popularity of the Twilight movies and now we're seeing evidence of new trends arising."
Despite these monikers being the most popular, many pet lovers choose less conventional names for their companions such as "Zippity Do Dawg" and "Felix Thunder Paws." To view some of the more creative monikers selected for VPI's Top 10 Most Unusual Pet Names of 2014, visit www.wackypetnames.com.