Say what you will, but Biden made good on this campaign promise! They've been promising to get a cat in the White House for more than a year and she's finally arrived.
Willow, a lovely gray tabby domestic shorthair cat with green eyes has finally made her debut in the White House. Dogs have come and gone, but cat lovers have been wondering since the Bidens took residence when the promised cat would make an appearance…
"Where is the cat" pic.twitter.com/XLgMsgA1xa

— Acyn (@Acyn) March 9, 2021
She was right – Willow the cat is already trending online! Here's what we know about the White House Cat:
Meet Willow!💕 pic.twitter.com/Gl3SnsMnvW

— Jill Biden (@FLOTUS) January 28, 2022
Willow the cat is the first feline to grace the halls of the West Wing in 14 years.
There hasn't been a cat in the White House since George W. Bush and his black cat, India. Before that, however, there's a long history of presidential felines. Abraham Lincoln was famously known for being a cat lover and saying his cat was smarter than his entire cabinet. And, who can forget the Clinton's cat, Socks?
Jill Biden first met Willow in 2020
FLOTUS was making a speech during a campaign stop at a farm in Pennsylvania in 2020 when Willow jumped up on stage and interrupted her! According to The New York Times, the first lady's spokesman said the farm owner noticed their immediate bond and knew the cat belonged with her.
Willow's name is significant to the first lady
Dr. Jill Biden named Willow after her hometown of Willow Grove, Pennsylvania.
Willow has been living with a foster for the last year
When the first lady previously said a cat was "waiting in the wings," she was referring to Willow who was in the care of a foster family, just waiting until the right time to come to the White House. At the time, there was concern over their German Shepherd, Major, being aggressive toward the cat. Major didn't adjust well to the hustle and bustle of living in the White House and was recently rehomed in favor of a quieter home with friends of the family.
---
Speaking of cats in office….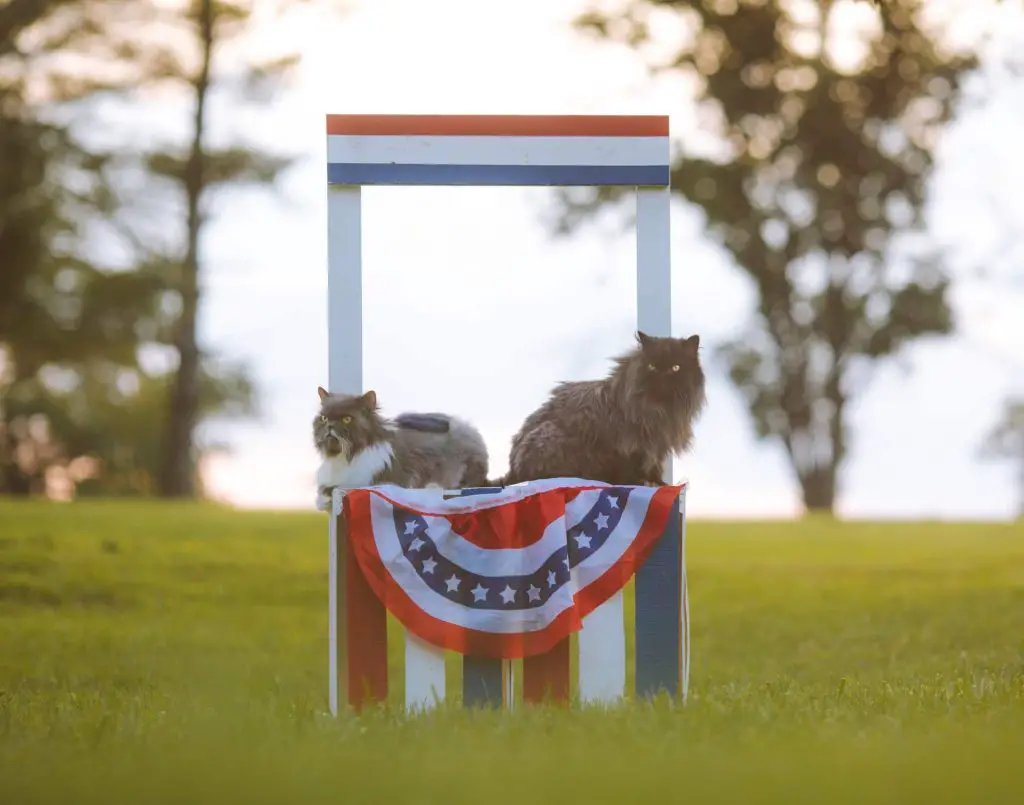 While sometimes our elected officials might act like animals, many people thought the following actual four-legged felines would make great leaders! Here are 6 cats who ran for political office. Some of them even won! Would any of these kitties get your vote?
The Catington Post is reader-supported. That means, if you make a purchase through links on our site, we may earn an affiliate commission. All images and names which are not the property of The Catington Post are the property of their respective owners.