Meet Ludo, the Guinness World record holder for Longest domestic cat.  He is featured in the new GUINNESS WORLD RECORDS 2017 Edition. Owned by Kelsey Gill of Wakefield, UK, Ludo is a Maine Coon who measures an astounding 3 feet, 10.59 inches long! Wow, that's an armful of cat!
Kelsey first became interested in owning a large cat after seeing the big cats in the Harry Potter films and after much research, set her sights on owning a Maine Coon. The breed is widely known for their large size. She's had Ludo since he was a 13 week old kitten.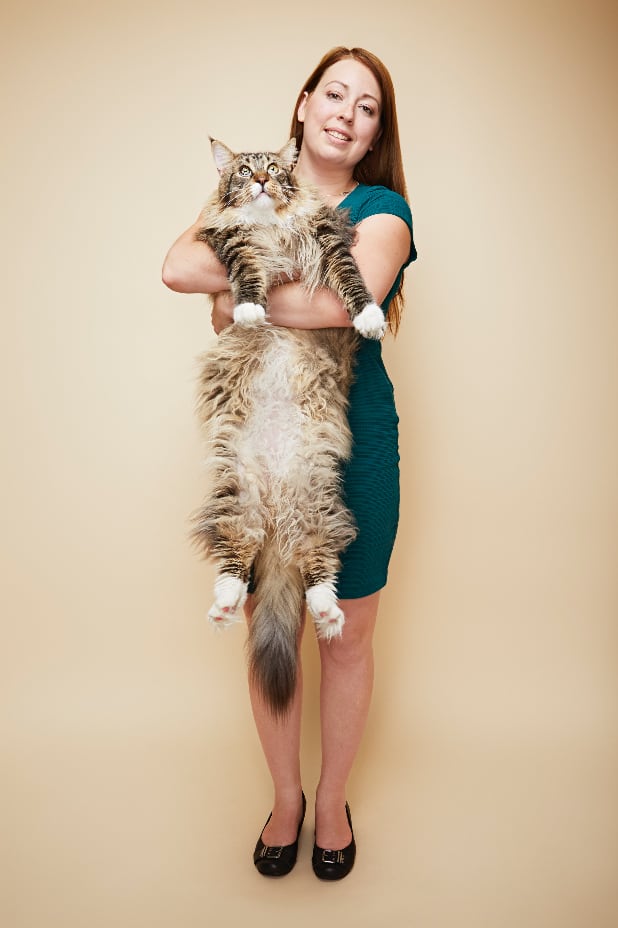 So what's it like sharing your home with such a big cat? You may be surprised to learn that it comes with its challenges, for which Kelsey has had to make a number of adjustments. She has to use a dog carrier to transport him when they travel and his harness is actually made for a dog as well, as it can accommodate his above-average size and length! On the other hand, one of the advantages of owning such a large cat is the fact that he can't be lost. However, Kelsey mentioned that his size makes him a little less agile than other cats.
Kelsey describes Ludo as a relaxed and laid back cat. He enjoys lounging with her two other Maine Coons, playing and sleeping. Apparently size doesn't change some things!
On their record-breaking achievement, Kelsey says it feels 'surreal' to be in the Guinness World Records 2017 book. She couldn't wait to see it in the flesh to show Ludo his amazing achievement.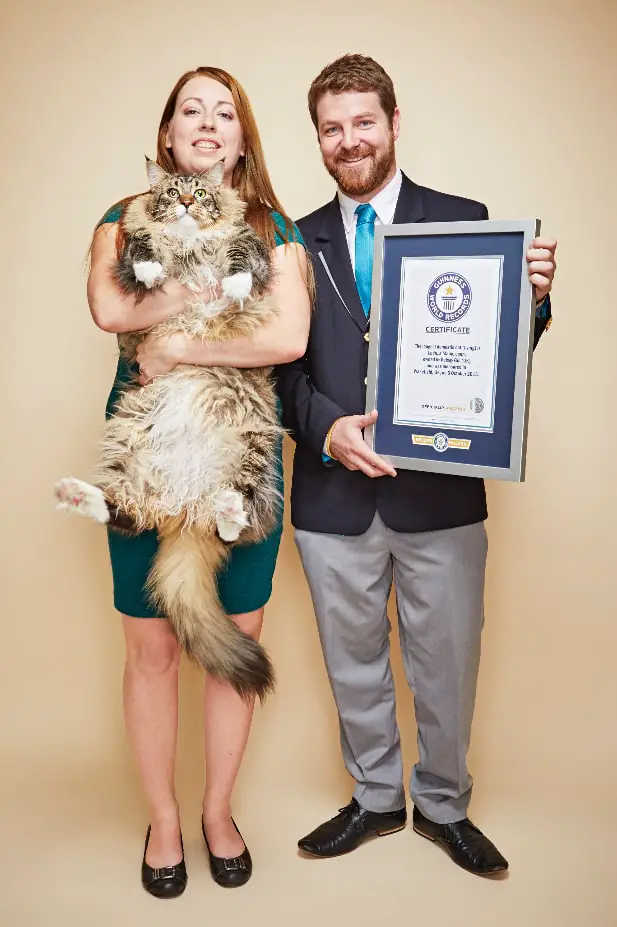 To meet more fascinating feline record breakers like Ludo, pick up your copy of the GUINNESS WORLD RECORDS 2017 Edition and check out these other record-breaking kitties!
For the latest on all things world records, visit Guinness World Records on Facebook, Twitter, Google+ and Instagram.