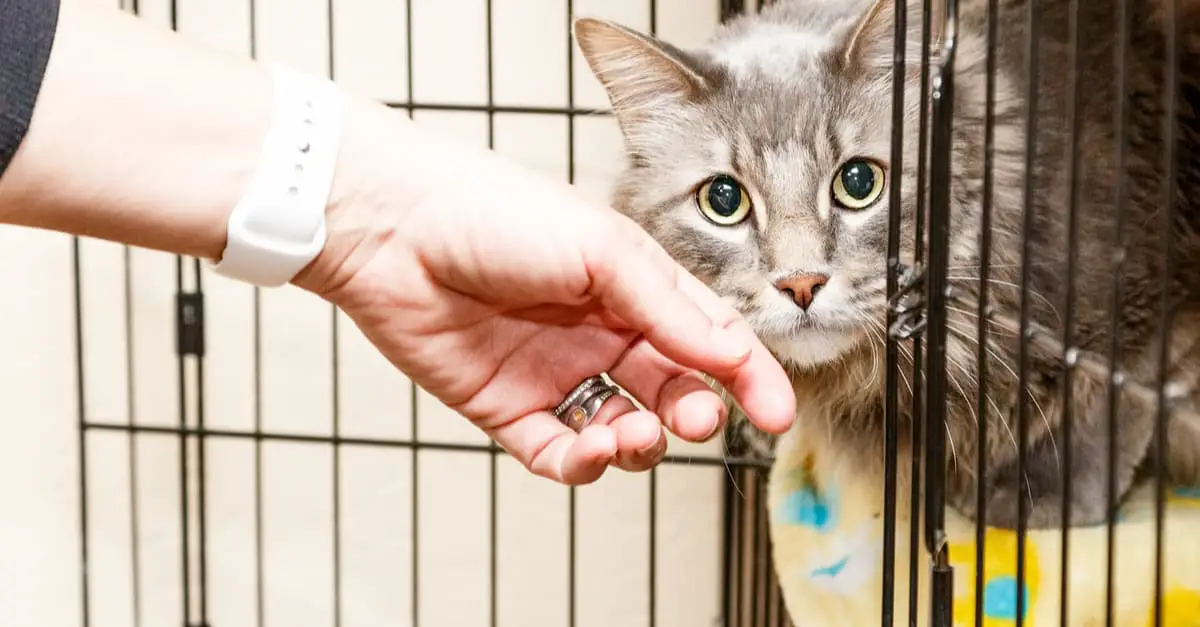 With shelters and rescues all over the country bursting at the seams with homeless pets, an alternative method of pet adoption has been born. Get Your Pet is an online community that connects people who need to find a new home for their pet with people who want to adopt a pet like theirs. Animal shelters and pet rescues do wonderful work, but the current, shelter-based system for pet adoption is in crisis, and it needs our help. Get Your Pet is a simple, smart and humane way to keep pets out of shelters, one that also increases shelters' ability to care for the homeless and abused animals that can benefit most from the amazing work they do.
The new website, getyourpet.com, a revolutionary pet adoption site that helps lovable pets go directly from one good home to another rather than to a shelter, and is now available across the U.S.  The site offers a simple, smart approach to pet adoption, enabling people who need to give up a pet to connect directly with people who want to adopt.
"Get Your Pet will save thousands of dogs and cats from surrender to the stressful shelter system, exposure to illness and the possibility of being euthanized, "said Get Your Pet Founder and life-long animal welfare advocate, Angela Marcus. "We are working closely with local animal shelters to potentially relieve them of one-third of their annual intake, allowing them to dedicate their limited resources to strays and abused cases."
Of the estimated 7.5 million pets entering animal shelters every year, 2.5 million are surrendered by their guardians. Animal shelters in the U.S. euthanize more than 2.6 million animals per year.
And those are staggering numbers.
Get Your Pet offers people who need to give up their pet (Guardians), the opportunity to post a profile, photos and a video of their pet on the site for free. Those who want to adopt (Adopters) can freely browse up-to-date pet profiles until they find a pet they want to meet, then safely message back and forth with the pet's Guardian.
The Guardian and Adopter arrange to meet in a neutral place, such as a local park, where, unlike in a shelter, the pet behaves calmly and naturally because they are with familiar people in a less stressful environment. If both sides agree, a legal adoption can take place. As part of the adoption process, a Get Your Pet veterinarian examines the pet at no extra charge.
The total cost of a legally-documented pet adoption through Get Your Pet is $99, which is not paid until the Adopter actually succeeds in adopting a pet. In addition to legal documentation and a pet exam from a participating vet, the adoption fee includes eligibility for 30 days' free pet insurance from Trupanion (some restrictions in CA). The Adopter also receives money-saving coupons to be redeemed at Pet Valu pet stores. Additionally, a portion of the profits from Get Your Pet adoptions go to benefiting local animal shelters.
This is Tiger Lilly, a 10.5-year-old cat that was successfully adopted through getyourpet.com: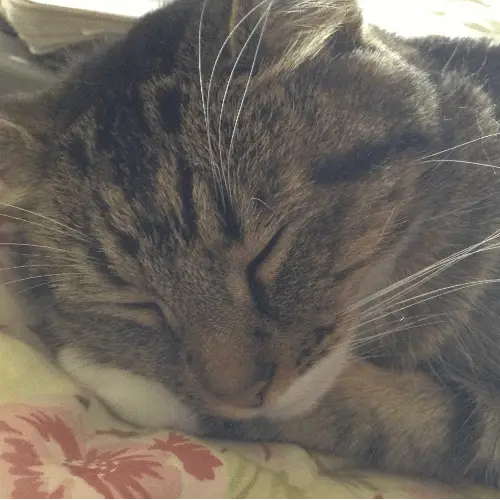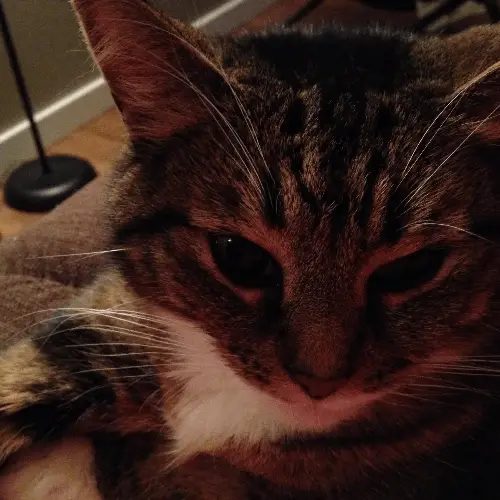 Tiger Lily who had been with her Guardian, Irene, since she was a kitten. Circumstances changed for Irene and she needed to move and couldn't take Tiger Lily with her. However, Irene wanted to make sure her new adopter would love her and spoil her as much as she had over the past decade. Irene posted a profile of Tiger Lily on the getyourpet.com and Chuck and Irene began discussions and he eventually adopted Tiger Lily. Chuck and Irene still keep in contact and Tiger Lily is living out her golden years in comfort. Click here to view Tiger Lily's full adoption profile.
What are your thoughts about this new method of pet adoption? Let us know by posting a comment below! And be sure to check out all the adoptable pets in your area at getyourpet.com
About Get Your Pet
getyourpet.com is an online community where people who have to give up a pet directly connect with people who want to adopt a pet like theirs, making it a simpler, smarter and more humane approach to pet adoption. The site works like a dating website, where Guardians and Adopters in the home-to-home pet adoption process are in charge.  Founder Angela Marcus, a life-long animal welfare advocate and former presenter on Animal Planet, created Get Your Pet as a solution to the heartbreaking problem of too many pets in need of new homes and too little space in shelters to keep them all.  Get Your Pet is available across the U.S.   A portion of the profits from Get Your Pet will go to benefit local animal shelters.  For more information visit getyourpet.com.