When you have a cat, it's inevitable that at some point you're going to deal with the dreaded smell of cat pee. But what if the source of the smell isn't your cat's urine?
Before you blame the cat, make sure the source of the odor isn't one of these several things that smell like cat pee.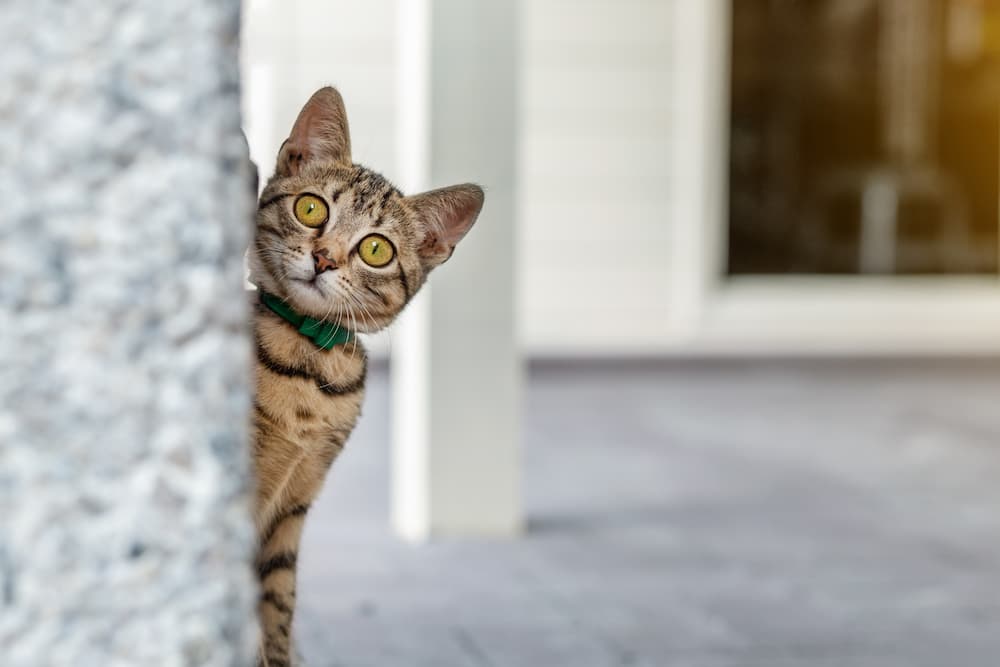 Spoiling Food Can Smell Like Cat Pee
When food starts to rot, the bacteria that causes the decomposition process breaks down the amino acids in the food, releasing ammonia gas. This gas is what gives spoiled food its characteristic unpleasant cat urine-like odor.
Some of the most common foods that create a cat pee smell when they start to spoil include garlic, fish, blue cheese, asparagus, cabbage, broccoli, cucumber, grapefruit, lima beans, and yeast extract.
Aside from keeping an eye on expiration dates and using vegetables before they spoil, a box of baking soda in the fridge can help absorb odors before they become a problem.
Sewer Gases Often Smell Like Cat Urine
If your home smells like cat urine but you can't find any evidence of a mess, it could be that sewage gases are to blame. A variety of things can cause these gases to enter your home:
-Dry traps: All the drains in your home (sinks, showers, toilets) have what's called a "trap" that's designed to hold a small amount of water at all times. This water forms a seal that prevents sewer gases from entering your home. If a trap dries out, though, the gases can come up through the drain and into your home.
-Leaky seals: The seals around your drains can wear out over time, allowing sewer gases to escape.
-Ventilation problems: Your home has a ventilation system that's designed to allow sewer gases to escape before they have a chance to enter your home. If this system isn't working properly, though, the gases can build up and eventually make their way into your living space.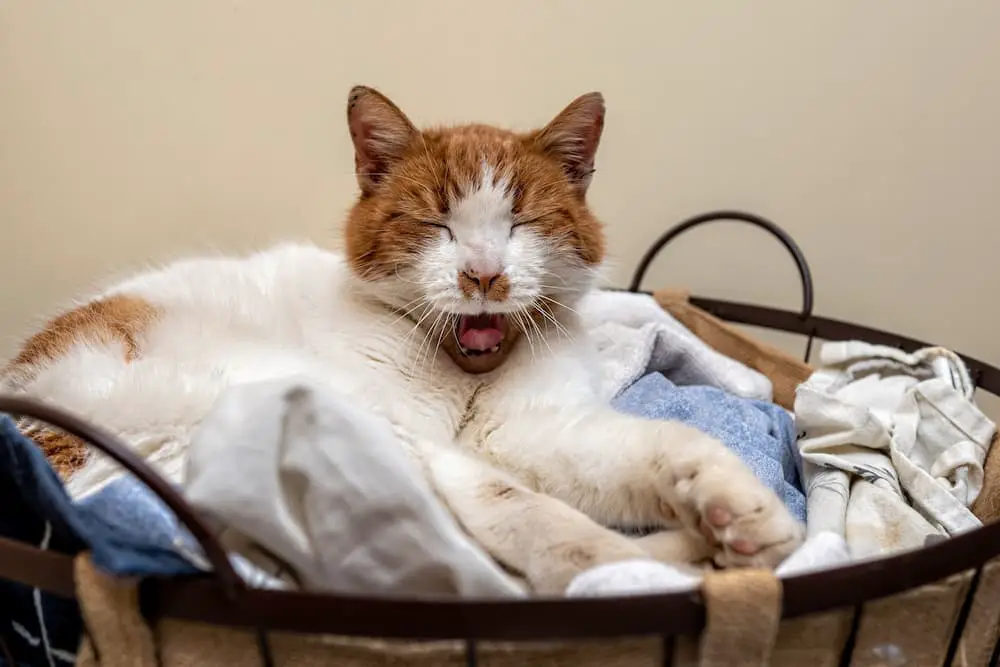 Dirty Laundry Might Be The Cat Pee Smell Culprit
If you have a pile of dirty laundry that's been sitting around for a while, it might be the source of the cat pee smell. When sweat and other body fluids mix with the bacteria on your skin, they can produce an ammonia-like odor often mistaken for cat pee.
To prevent this from happening, make sure to wash your clothes on a regular basis. You can also try hanging them outside to air out before putting them in the washing machine. We recommend adding a bacteria and enzyme-based cleaner, like Unique Pet Odor and Stain Eliminator, to your wash. Not only will it be useful for the occasional cat-caused stain or odor, it can also be used to eliminate stains and odors caused by sweat, blood, urine, feces, mold, and more.
An Air Conditioner Leak Could Be The Cause of Cat Urine Smell
Freon is a gas that's used in air conditioners, heat pumps, and refrigerators to keep things cool. If it leaks, the refrigerant can cause a cat pee smell throughout your home.
If you're smelling cat pee but know it isn't caused by the cat, a freon leak detector can rule out this potential source of the stink. If a leak is detected, contact an HVAC or refrigerator specialist to repair it as soon as possible. Freon can be highly toxic to both people and pets.
Mold, Including Deadly Black Mold, Smells Like Cat Pee
Mold is a type of fungi that thrives in damp, dark environments. When mold grows, it releases spores into the air that can cause respiratory problems in both people and pets.
In addition to causing health problems, mold also gives off a musty, cat pee-like odor. If you suspect mold might be the source of the smell, it's important to have it removed by a professional as soon as possible.
Some of the most common places mold is found in homes include basements, crawl spaces, under sinks, in attics, and around leaky windows. A tub of DampRid or another moisture absorber can keep excess mold-causing moisture at bay.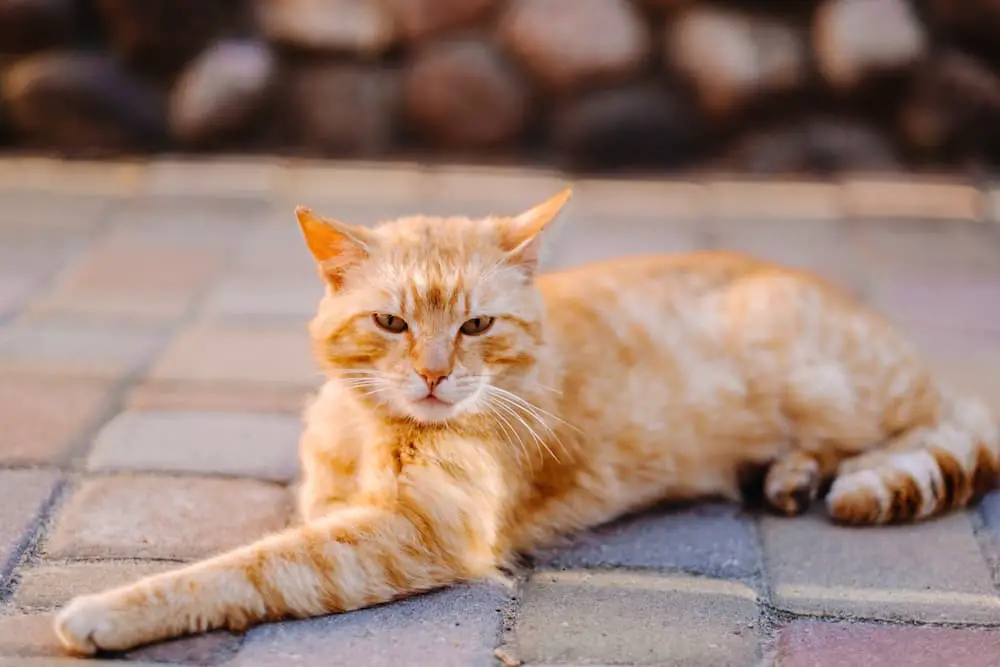 Check Your Yard! Certain Shrubs Naturally Smell Like Urine
If you're trying to figure out where that cat pee smell is coming from, it might be helpful to take a look at your yard. Certain shrubs and plants, like boxwood and ligustrum, produce a chemical that smells like cat urine to keep animals from eating them.
To get rid of the smell, you'll need to remove the plants from your yard. We suggest planting something else in their place, like lavender or marigolds, which have natural pest-repelling properties.
Cigarette Smoke Smells Like Cat Pee (to Some People)
If you or someone in your household smokes cigarettes, that could be the source of the cat pee smell. Cigarette smoke contains a number of chemicals, including ammonia, that can give off a foul, familiar cat urine-like odor.
A Dead Rodent Might Be The Culprit
If you've ruled out all of the above potential sources of the cat pee smell and you're still stumped, there's a chance there might be a dead animal somewhere in your home. Rats or mice often crawl into small spaces to die, like in between walls or under floors, which can make them hard to find.
If you think there might be a dead animal in your home, call a professional to help you locate and remove it.
As you can see, there are a number of potential causes of that cat pee smell in your home. If you've ruled out the cat as the source of the stink, it's important to take a closer look at your home to try and find the culprit. With a little detective work, you should be able to pinpoint the source of the smell and get rid of it for good.
The Catington Post is reader-supported. That means, if you make a purchase through links on our site, we may earn an affiliate commission. All images and names which are not the property of The Catington Post are the property of their respective owners.