Typical domestic cats weigh about 8 to 10 pounds. Weighing in at a scale-busting 14kg – that's nearly 31 pounds – Omar is not your ordinary housecat! He's a 3-year-old Maine Coon living in Croydon, Australia, and he is now in the running to be crowned the longest cat in the world, thanks to the power of social media.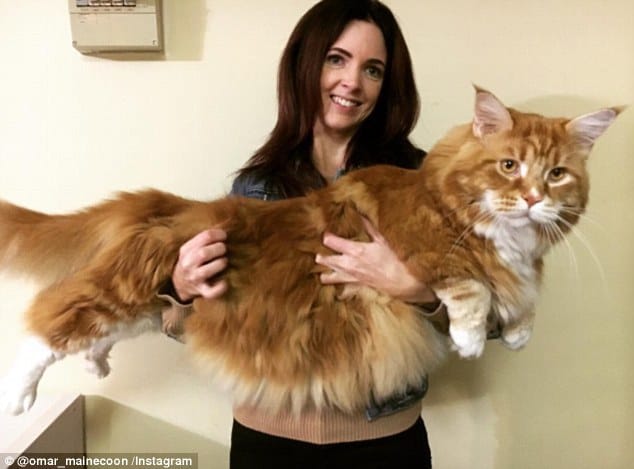 Omar's Owner, Stephy Hirst, started an Instagram account for Omar two weeks ago, and his popularity exploded after his photo was featured on the Cats of Instagram account, which has 8 million followers.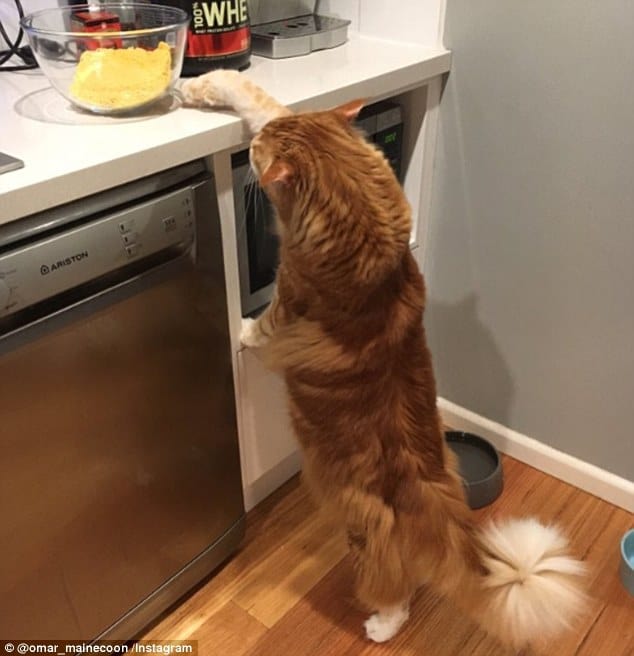 He was seen by Guinness World Records, who contacted Ms. Hirst and told her he may be the longest cat in the world.
The current record holder is UK-based Ludo, (also a Maine Coon) which measured in at 118.33cm long. Ms Hirst said she recently measured Omar at about 120cm. She's going to send in his measurements for official verification.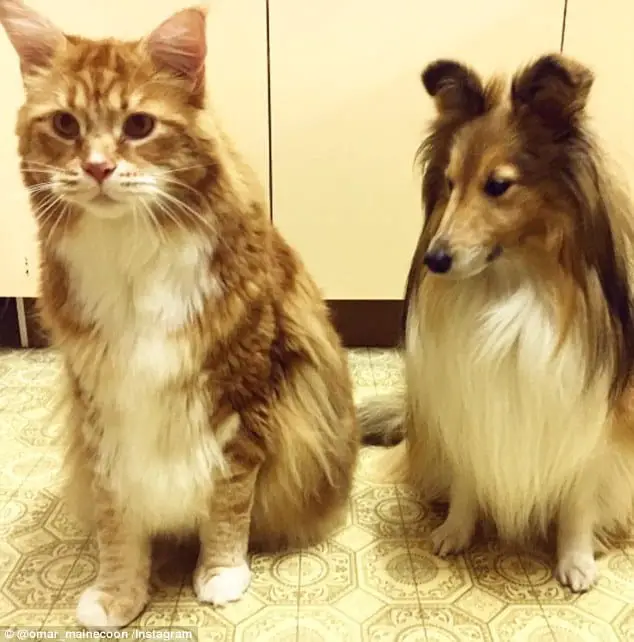 Click here to check out some other amazing world records held by cats!