At least 330 cats in the United Kingdom have died from a rare illness called feline pancytopenia in recent months. Investigators believe it could be linked to toxins in several brands of cat food that were recently recalled.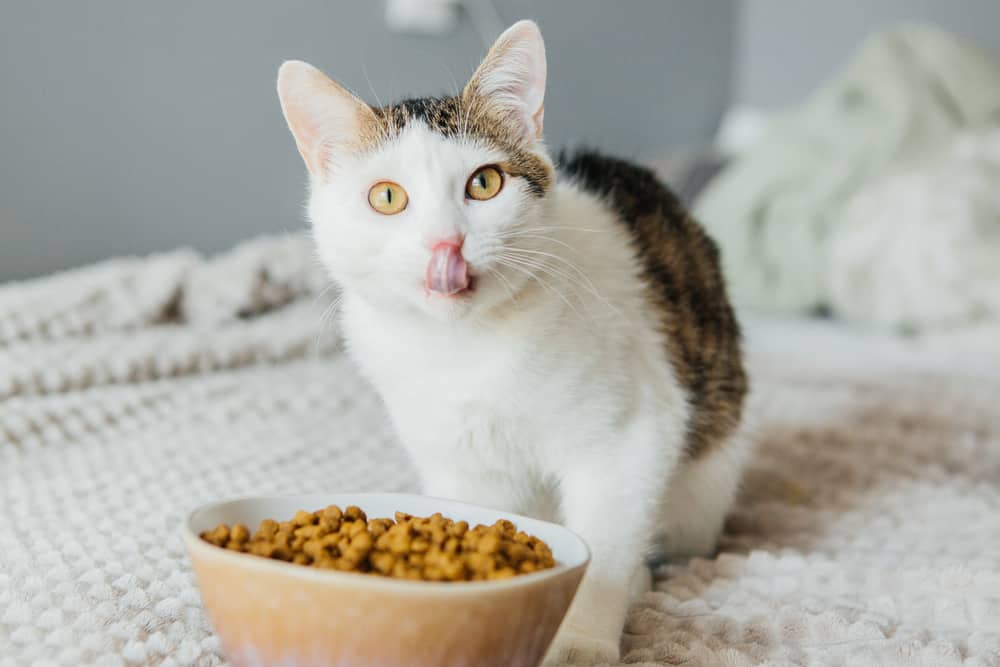 Vets in the U.K. are seeing an alarming spike in cases of feline pancytopenia, in which a cat's red and white blood cells and platelets decrease rapidly, causing lethargy, bleeding, collapse, and often death. As of August 2, there were at least 528 reports of feline pancytopenia in the U.K., according to the Royal Veterinary College (RVC). The disease has a mortality rate of 63.5%. However, the actual number of cases is probably much higher, because only a small number of vets are actively reporting to the RVC.
One potential cause of the disease is mycotoxins. These are toxic compounds that are naturally produced by different types of fungi. Mycotoxins can grow on crops, cereals, nuts, spices, dried fruits, apple juice, and coffee, often under warm and humid conditions.
Several dry cat foods were recalled in June including Applaws, Pets at Home AVA, and Sainsbury's Hypoallergenic, prompting an investigation to determine if there was a link between those recalled cat foods and the spike in cases of feline pancytopenia.
The FSA said in a July 16 update that the presence of mycotoxins was identified "in a small number of samples of recalled cat food tested to date."
Pet owners should check their cat food at home to make sure they're not using recalled items.
It is not known if any cats in the US are affected at this time.