Pests are annoying; they can be hazardous for health and dangerous to the home. And, as cat companions, we understand that pet-safe pest control and prevention are essential to the health and happiness of our furry friends. 
Thankfully, many hands-on pest control strategies can keep them away from the home and our cats. From sealing gaps to planting special herbs, here are four common pest control prevention tips for cat owners!
1. Keep the Yard and Home Tidy
Unfortunately, pests are everywhere. Therefore, the goal is to keep them away without harming our pets and children. The best way to ensure that is to keep the home clean and tidy. 
While a dirty home will attract pests, it doesn't just take filth to draw them in. Standard factors such as humidity and food sources can also attract pests.
Of course, keeping clutter and debris picked up from inside the house is the most basic step. This includes food scraps and crumbs, as well. If your cat tends to hide treats or bits of food, stay vigilant about finding their hidden scraps. Ants, fruit flies, and even roaches are attracted to food products. As well, always remember, pet food is just as good as human food to a pest, so keep your cat's food sealed.
Likewise, pests are drawn to humidity and moisture, so eliminate leaky faucets and dripping pipes. You may have to venture down into a basement and check drains and plumbing. Any extra humidity or water will draw in pests, including insects and rodents. 
Keep the garden trimmed and neat in both the yard and around the house. Keep mulch away from the foundation. And like the inside, shore up leaking faucets, pipes, or other areas of humidity. Some other common tips include:
Regularly mowing the grass (tall grass makes an excellent habitat for insects and rats).
Rake and discard piles of sticks and leaves (these often stay damp and invite insects).
Eliminate standing water (to help avoid breeding mosquitoes).
Trim tree branches from overhanging the roof (and eliminate pathways for squirrels and other potential invaders).
If you have an outdoor-prone cat, check it for fleas and ticks often. Fleas can lay eggs once inside, thus infesting carpets and pet bedding. Keeping the yard in reasonable shape will also help expose any cracks or gaps in the exterior that could let pests into the home. 
---
2. Repair and Seal Points of Entry
If you and your cats are still fighting off pests despite your immaculate home and yard, you need to take a look at the exterior of your home. Pests are tiny and can enter through small cracks and gaps everywhere throughout the house. 
To help keep unwanted vermin outside where they belong, address the following issues:
Fill gaps in the siding or around windows with caulk.
Use weatherstripping around all doors and windows.
Look for cracks or holes in the roof and foundation.
Use mesh or spray foam to seal more significant gaps.
Additionally, taking care of these problems will help you in other ways. For example, weatherstripping will improve your home's climate control. Filling gaps with foam or caulk will help keep moisture away from vulnerable surfaces. 
You must also take care to avoid bringing pests in yourself. Always make sure any second-hand items, such as furniture or fabric items, are clean of pests. Plants can be another entry for vermin. For the sake of your cats, verify that any plants you purchase or bring in from outdoors are free from unwelcomed critters.
---
3. Stay Safe With Natural Remedies
Don't panic if you notice pests in or around your home. If you catch it early enough, you can prevent damaging infestations with some homemade remedies that are safe for you and your cats.
Common homemade pest solutions use household products, including vinegar and dish soap. The most common solutions are listed in the graphic above. Best of all, these solutions are free of toxic ingredients that could be dangerous for your cats.
If you are treating the issues yourself, you must ensure your choices are safe for your pets. For example, cat flea collars used to be the preferred flea preventer. However, though they work, flea collars have several drawbacks, including:
Strong and dangerous chemicals within the collar (that are dangerous to humans).
Choking and entrapment hazards.
A lack of full-body coverage.
The potential to cause allergic reactions or even injure your cat.
Keeping a clean home and checking your cats is the best way to avoid flea (and other pests) infestations. If you do notice fleas or other vermin in your home, take your pet to the vet just to be sure. They can check for fleas or even illnesses caused by other pests. 
Bring in the professionals if you happen to experience a pest issue that seems beyond your knowledge.
---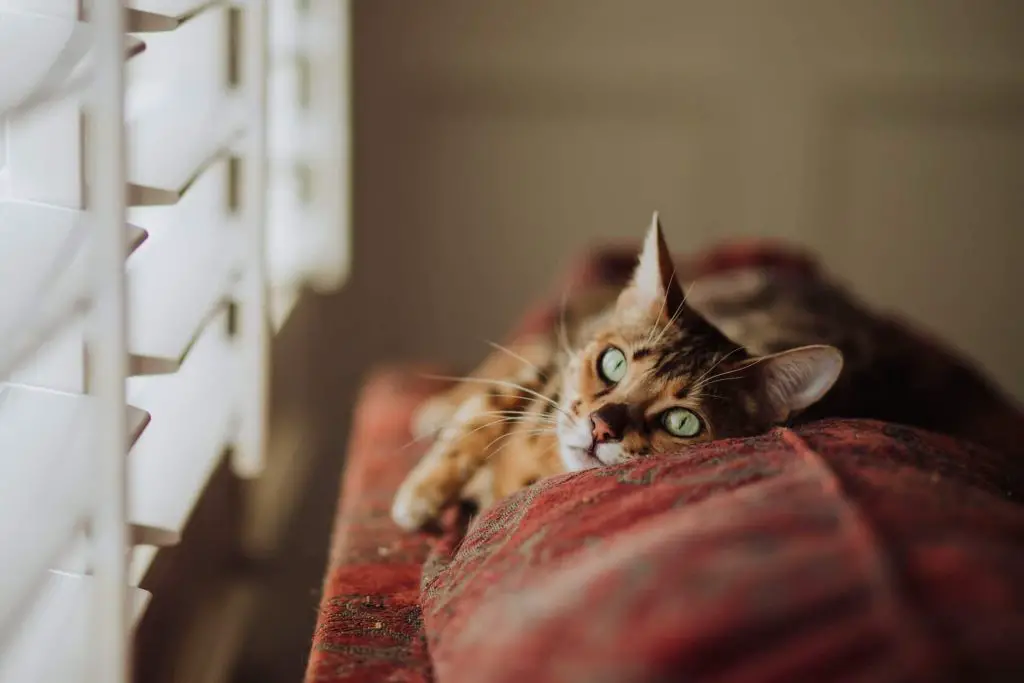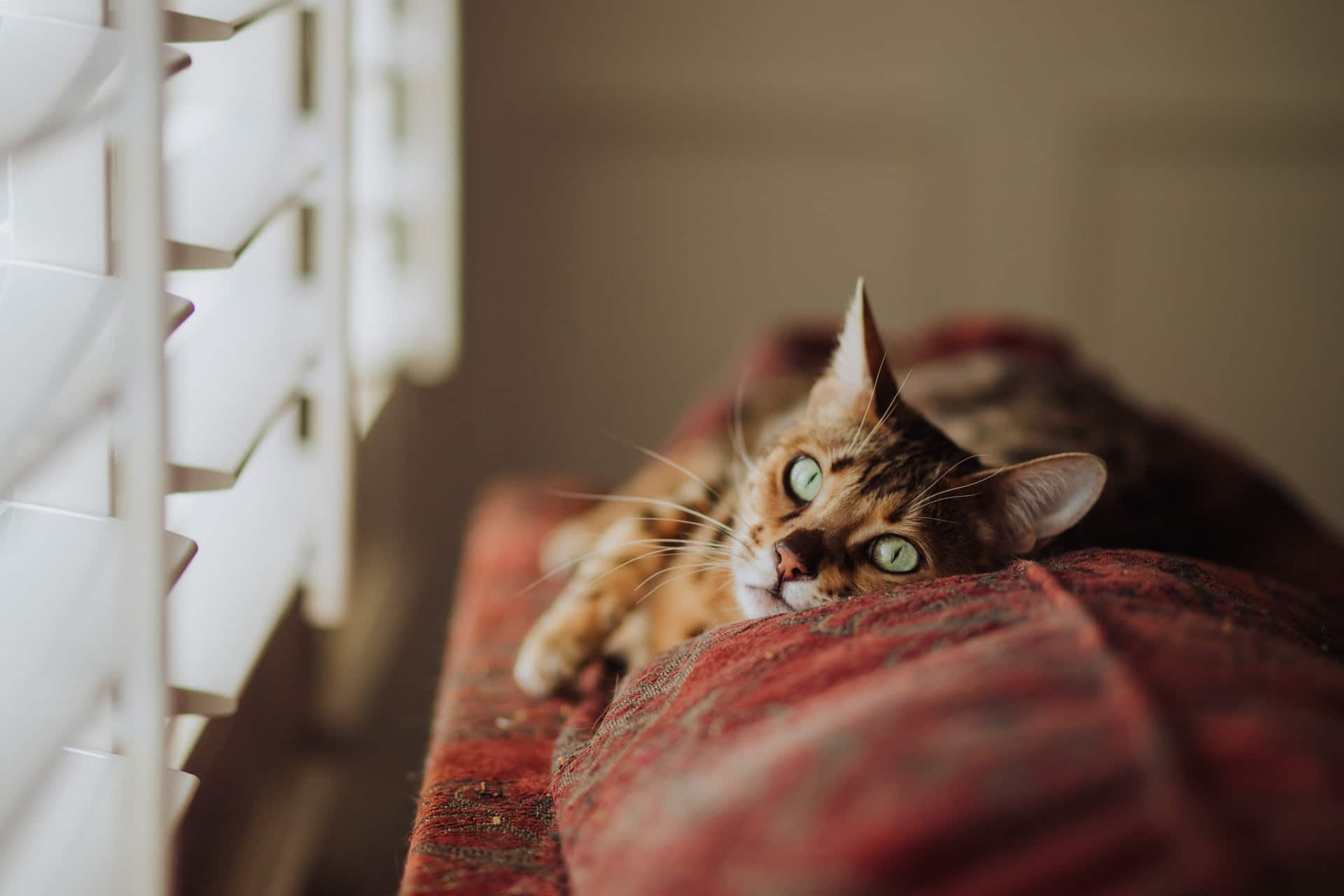 4. Contact the Pros
Simply living with animals can often invite pests into the home. As hard as we try, some pest problems require more than home remedies. In that case, look for pet-friendly pest professionals to address the issues. 
Pet-safe exterminators will listen to your needs and concerns. They will only use treatment options that are safe for your cats, and they should be able to answer any questions you have about the process.
Respectable local pest control professionals will understand that your cat is a part of your family. They will be able to address the infestations themselves, as well as any other contributing issues. 
A word of warning, though: there are some situations where you should always turn to a professional first and foremost. For instance, when dealing with rodents in the home, including rats and squirrels, relocation traps are best deployed by the pros. Additionally, termite control and fumigation will require you and your cats to leave home. However, with vigilance, you shouldn't have to experience large-scale pest problems.
Whether you live with an indoor-only couch potato or are occasionally visited by the neighborhood stray, keeping your home and cats safe from pests is essential. Be smart and keep your home clean, inside and out. Eliminate easy access points, and keep an eye on your cat for fleas and ticks.
Use safe home treatments to fix the problem at the first sign of pests. Or, when necessary, call in pet-safe professionals to ensure your home stays cat-safe and pest-free.
---