Besides a safe place to sleep and nutritious food, experts can all agree that cats need playtime as part of their daily routine. Whether it's for exercise, to relieve boredom or anxiety, to bond with their human or other animals in the home, or simply because it's fun – cats need toys to play with. And we're always on the lookout for a new, exciting cat toy to tell our readers about!
Enter the new Feather Whirl™ by SmartyKat®! We first saw the Feather Whirl this summer at SuperZoo – the must-attend trade show for pet-retailers – where it won the industry award for "Best in Show" in cat category of the New Product Showcase. Of course, we weren't at all surprised. It was one of the products we were most excited to review after the show.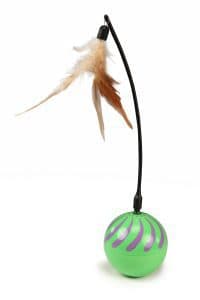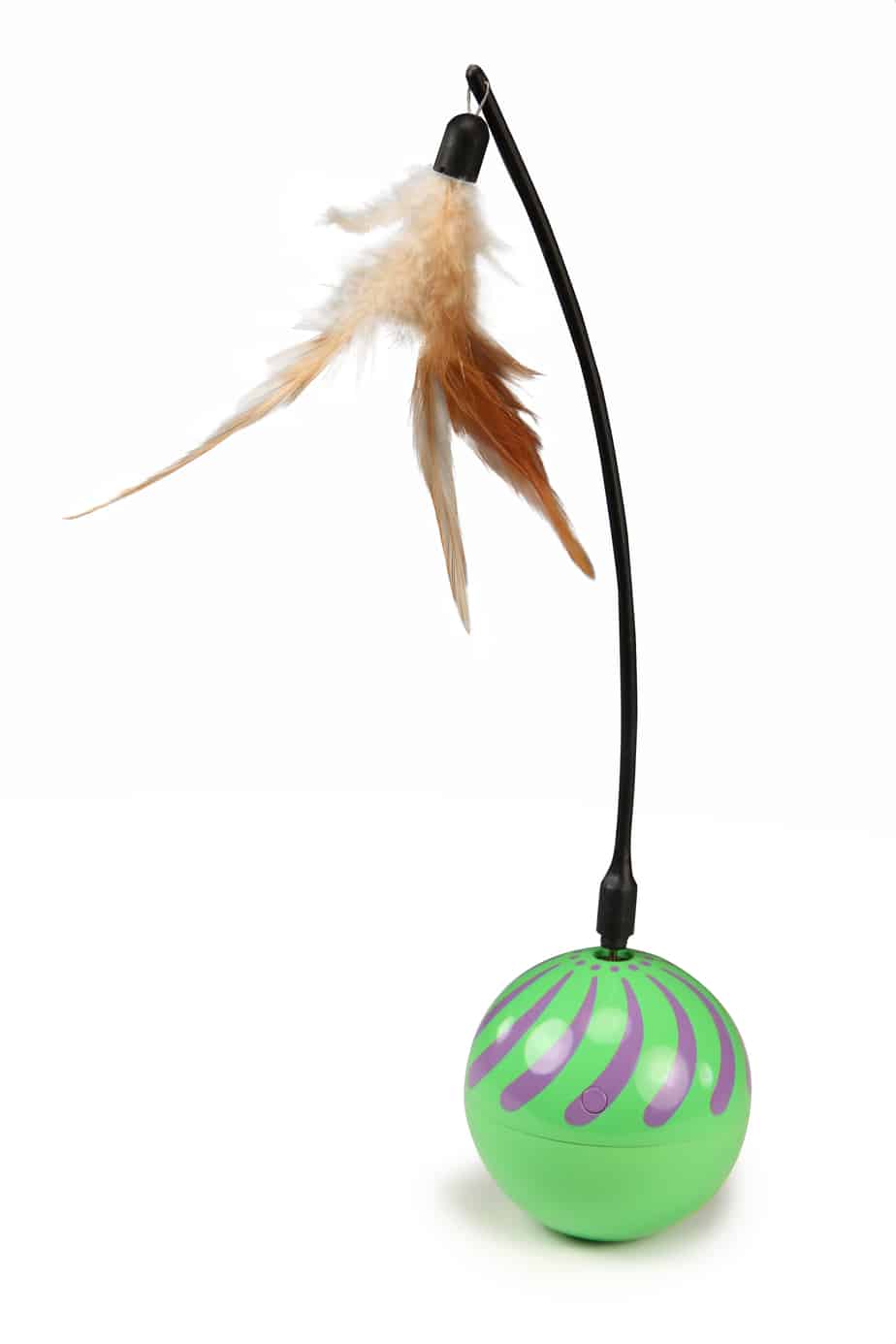 Feather Whirl is a battery-operated, motorized cat toy with a round, weighted base and a teaser wand with a feather toy attached. The base spins, swivels and swoops erratically, waving the feather around to tease and taunt your cat. They say it never whirls the same way twice. I didn't watch to make sure that claim was true, ha! But my cats stayed interested in it for a really long time – and cats get bored quickly if a toy is too predictable.
Now, I've had a number of electronic toys, and usually after a minute or two, I have to go back to the toy and shut it off because it's either started clicking or making some dreadful moaning noise and broken under the pressure of six cats, or the toy that was attached to it has fallen off again, and again, and again…and for me, the point of a battery operated toy is that I can entertain the cats with it while I do something else (like work on the computer without 10-pounds of feline between me and the monitor, right?) and what good is it if you're getting up every 5 minutes to re-attach a feather or a fake mouse?
I left the Feather Whirl going for over half an hour and the teaser wand never came off! The motor is also whisper quiet and it never made any weird noises after my cats gave it a good torture session. It seems to be built really well. And, most importantly, the cats had a great time attacking it.
Now get your paws on your own Feather Whirl! We're giving away Feather Whirls to SIX lucky readers (enter below). Or, you can snag one for your kitty at www.FeatherWhirl.com.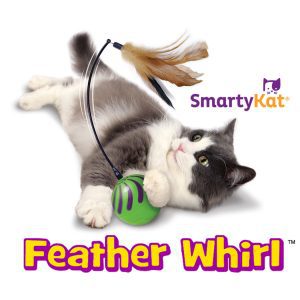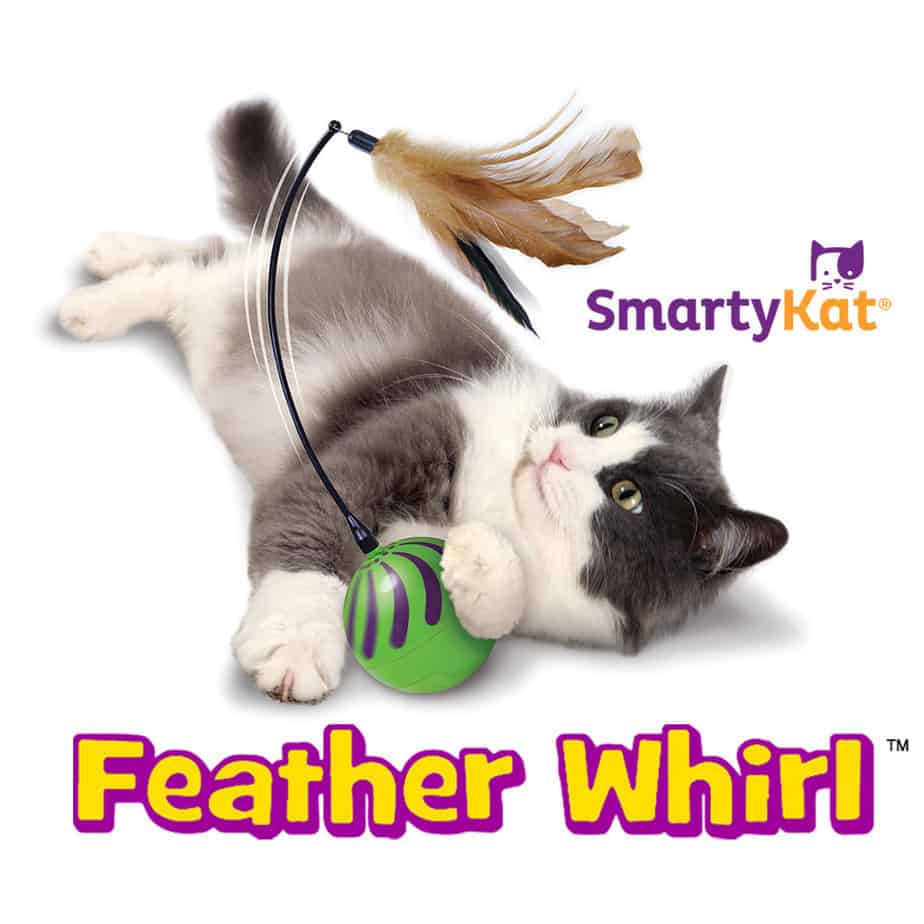 They're running a great special on www.FeatherWhirl.com – You'll get TWO Feather Whirl toys with batteries and a 3 gram bag of catnip for $14.99 + $7.95 shipping & handling and only $7.95 S & H for the 2nd toy!
You can also opt for their Deluxe Package which includes 2 Feather Whirls with batteries, 2 bags of catnip, and a 3 pack of cat toys for only $24.95 plus shipping & handling.
Also, there's an additional set of special  wands for the Feather Whirl that are available for sale only through www.FeatherWhirl.com. – 3 different wand attachments for only $9.95 and no additional shipping.
Enter below: One winner will be chosen every 2 weeks through Dec. 2. Keep entering for more chances to win! Good luck!