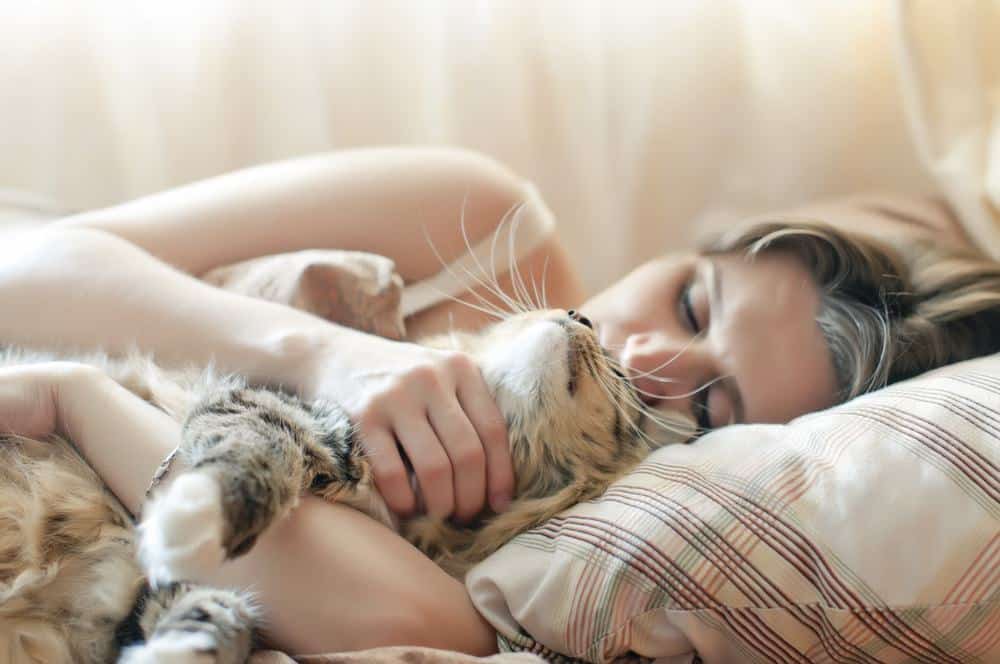 Do you share your bed with your cat? Has it had an adverse effect on your sleep? While we all enjoy taking a snooze with our furriest friends, sleeping with our kitties might be interfering with getting a good night's rest. Here are some tips on how you can still snuggle up with your feline at night – and ensure you get your full 8 hours, too!


Napping with Cats infographic by Mattress Online.
Do you share the bed with your cat? What other tips would you give a new cat parent who is struggling to sleep with a feline in their room? Share your thoughts by posting a comment below!