The Portland district of the U.S. Army Corps of Engineers found a way to get us all interested in engineering — with cats! The USACE Portland released their 2023 calendar which features incredible feats of engineering which have all been overrun with enormous felines.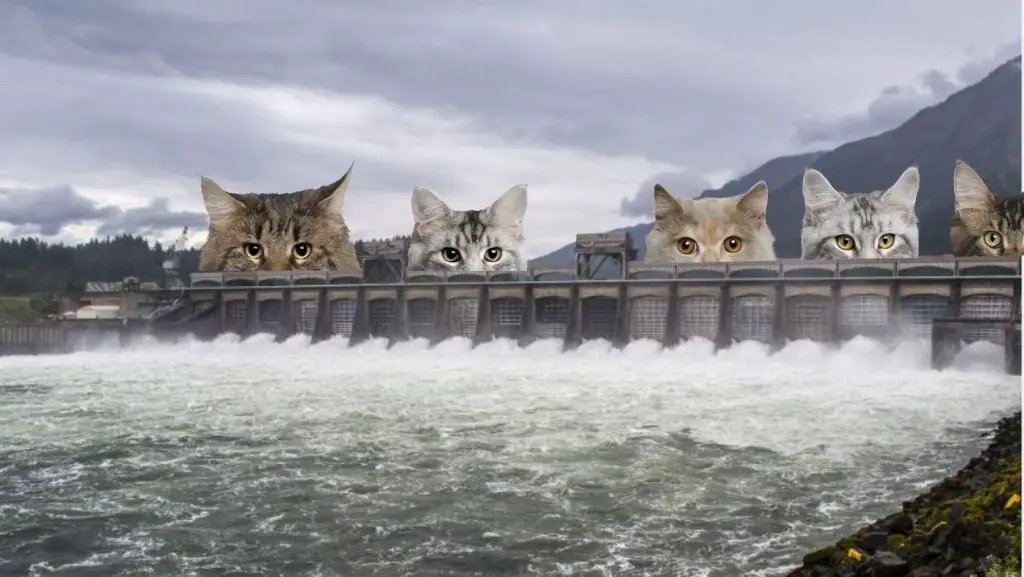 Each month of the (free to download!) calendar features larger-than-life cats interacting with engineering projects across Oregon. You'll see a trio of cats swatting at a crane, a feisty feline using a dam as a scratching post, and another using a river basin as an outdoor litter box.
The cat calendar was the brainchild of public affairs specialist Chris Gaylord, who has been finding creative ways to get attention for the agency's engineering work across Oregon.
Because the USACE is a government agency, it's all public domain. So, the cat calendars are free to download as a PDF. Enjoy!
The Catington Post is reader-supported. That means, if you make a purchase through links on our site, we may earn an affiliate commission. All images and names which are not the property of The Catington Post are the property of their respective owners.