There's another third party candidate in the mix of 2016 presidential contenders: The Cat in the Hat! The famous cartoon kitty will announce his candidacy on Tuesday on the steps of the childhood home of his creator, Theodor Geisel, better known as Dr. Seuss. According to 22News,
Campaign signs promoting the Cat in the Hat candidacy have been turning up on some Springfield lawns alongside signs promoting more conventional candidates.
A banner spanning the front of the Geisel house in the Forest Park neighborhood as well as lawn signs urge voters to cast their ballot for the high-hatted feline: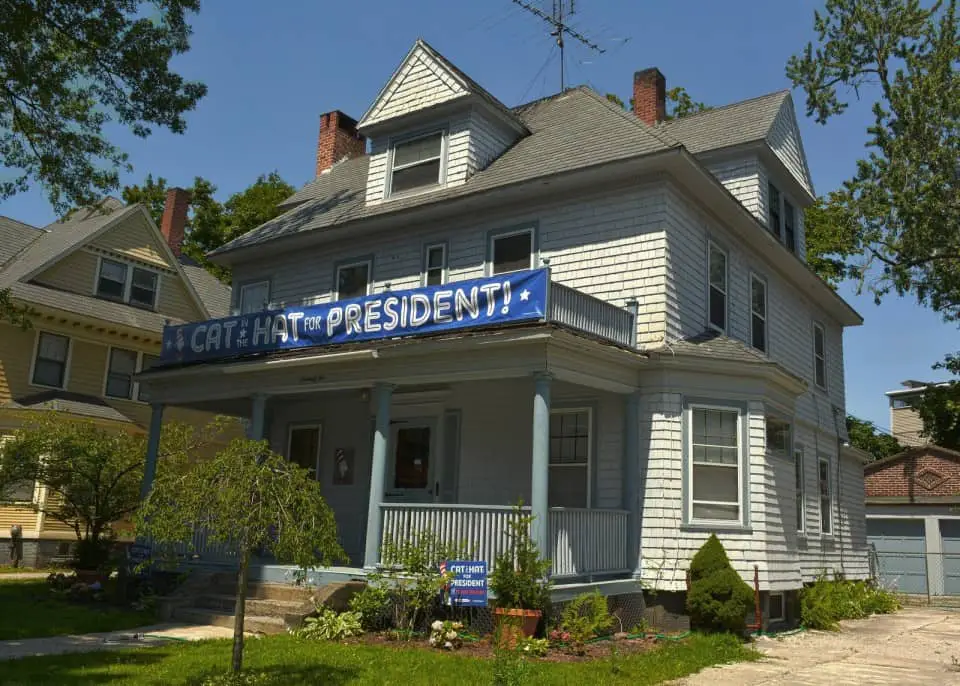 The Cat's first campaign rally will be held on Tuesday at the Springfield Museums, site of the Dr. Seuss National Memorial Sculpture Garden and future home of the world's first museum to honor Geisel. The event will feature music, acrobats, balloon sculpting and face painting. The Cat in the Hat, alongside his running mates, Thing 1 and Thing 2, kick off their campaign to coincide with publication of a new book to get children to understand why it's important to get out and vote.
Will this unconventional candidate get your vote?