When a particularly sneaky cat found his human housemates were bound for Florida, he took matters into his own paws, attempting to stow away inside a suitcase. Thankfully, TSA agents found the orange tabby before the bag was tossed into the plane's cargo hold.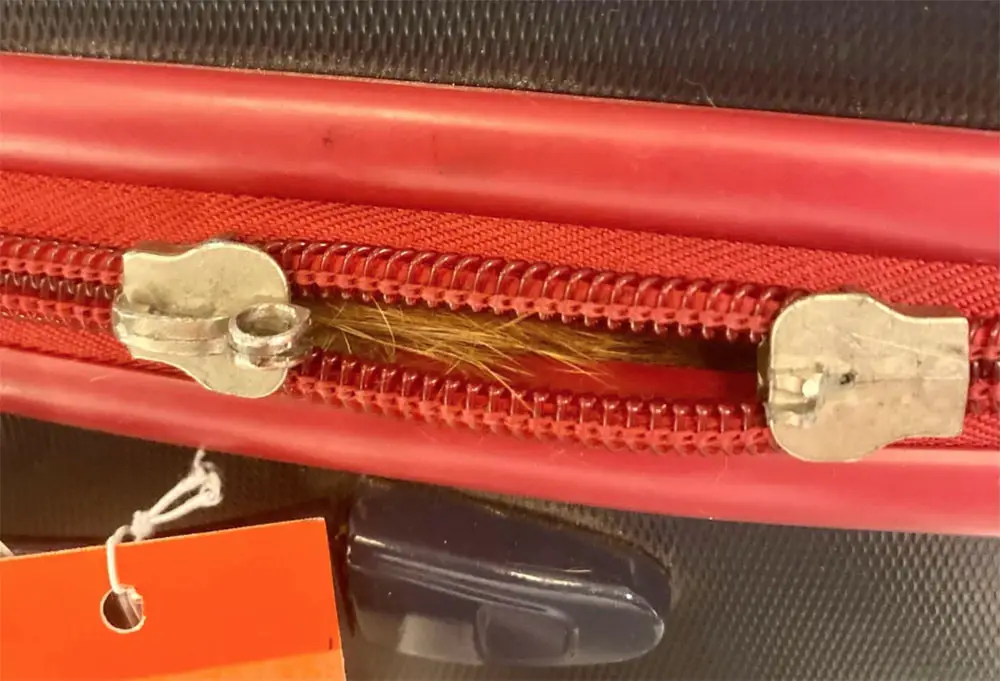 The orange cat, whose name is 'Smells,' was found by TSA authorities when the bag, which had been checked for a flight from New York's JFK Airport bound for Florida was customarily run through the airport's x-ray machine.
When agents saw the unmistakable feline figure, they pulled the suitcase aside. That's when they spotted ginger fur poking out through a gap between zippers.
We're letting the cat out of the bag on a hiss-toric find. This CATch had our baggage screening officers @JFKairport saying, "Come on meow"! Feline like you have travel questions reach out to our furiends @AskTSA. They're available every day, from 8 a.m. – 6 p.m. (ET). pic.twitter.com/LpIkLbAgzC

— TSA (@TSA) November 22, 2022
A TSA spokesperson said the traveler was not aware a cat was in the bag. In fact, the cat belonged to a friend whose home the traveler had been visiting before heading off for Florida. Smells' owner told the New York Post he must have crawled into her guest's suitcase while she was at work. She didn't even realize he was missing until getting the shocking call from TSA.
Smells is now safely back at home, still longing for that warm Florida vacation.
Related: Why Do Cats Love Boxes So Much?
The Catington Post is reader-supported. That means, if you make a purchase through links on our site, we may earn an affiliate commission. All images and names which are not the property of The Catington Post are the property of their respective owners.