Cat owners adore their feline friends so much that many choose to go into business with their furry companions. Some choose to make money by working in an animal shelter or becoming a groomer, while others want to put their cat in the spotlight and help them become a "petfluencer" on Instagram.
This is a worthwhile project, and while your kitten likely won't become famous overnight, with time and the right strategy, they may go viral and become an internet sensation. To help you out, we present a few dos and don'ts to follow for the best chance of success.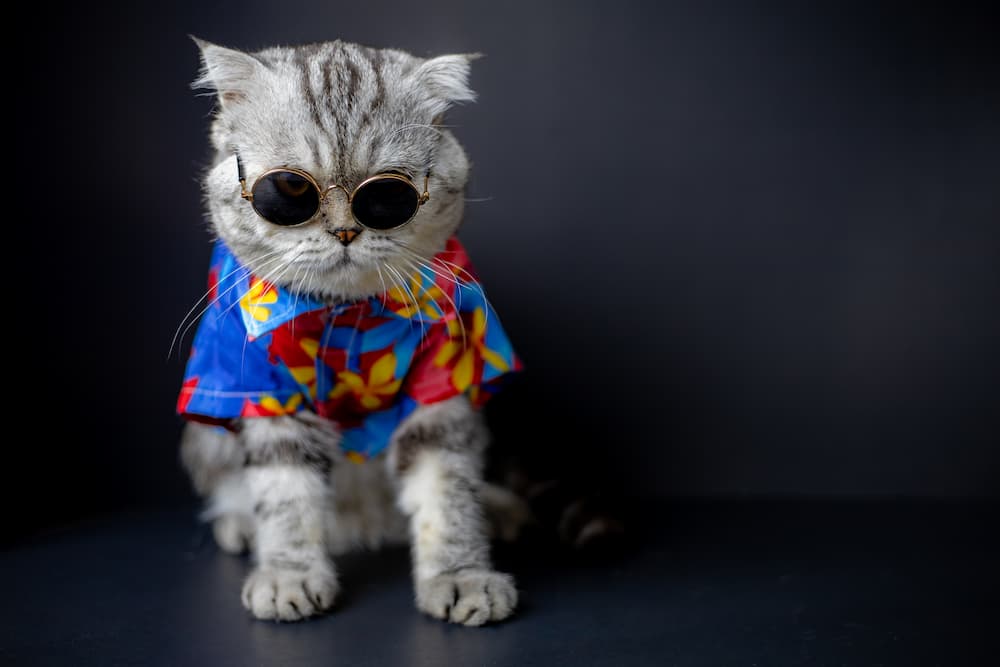 Don't Go in Without a Strategy
Many pet owners try to just post a few pictures on Instagram willy-nilly without any real aim or strategy, but that's a mistake. While you may get some followers, you really need a direct approach. Long story short, you need to create a content strategy.
Start by thinking about the target audience you hope to reach, including their age and interests. Then, create a content calendar and come up with specific photos you plan to show over time. It's wise to have your ideas ahead of time. That way, you aren't struggling to come up with something at the last minute that doesn't meet your standards of quality.
Do Take Great Photos and Add Fun Captions
Instagram is a very visual social media platform. It's important to create clear, high-quality photos that will attract your audience's attention. There are several photo ideas that can showcase your cat in the best light, including a close-up of their soulful eyes and action shots that show their adventurous side.
When you take photos, use natural light to your advantage because it is less harsh and won't create a glare. It's important to take most of your shots during the day because using the flash on your camera will give your cat those strange laser eyes that can startle visitors hoping to admire your photos.
Next to your vivid photos, creative captions are the next most important aspect of your cat's Instagram presence because that's what separates your posts from the thousands of others in existence. There are many caption ideas to try, including those that are humorous, thought-provoking, and cute.
Don't Fall Victim To Cyberattacks
It can be exhilarating when your cat's Instagram starts to pull in hundreds of followers. However, remember that with increased online popularity comes an increased risk of cybercrime. Hackers know when you're doing well and want to take advantage of your success with phishing scams and ransomware campaigns.
Ransomware is when a hacker is able to learn your password or otherwise sneak into your account and then take it over so you can't access it again until you pay a hefty fee. While they have control, they may even be able to post on your behalf or close down your account completely.
To protect against ransomware, take the time to update your passwords regularly. Also, find and install dependable antivirus software on your computer. Run scans regularly so you can immediately determine if malware has been installed. If you fall victim, never pay the ransom; instead, contact the authorities.
Do Try To Earn Money Along the Way
Once your Instagram account starts gaining steam, take the next step and earn money on the platform. Begin by transitioning your account to a creator account. That allows you to monetize your posts with affiliate links. You get a cut if a visitor clicks on a link and buys a product.
Another way to earn money involves opening an Instagram shop where you can make t-shirts, handmade goods, and other products and sell them right there on your account. If you're unable to do that, then at least consider partnering with another influencer to reach a wider audience and split the profits.
These are some of the most important dos and don'ts for creating and protecting an Instagram for your cat. Let your imagination run wild, and there's no limit to where this could lead.
The Catington Post is reader-supported. That means, if you make a purchase through links on our site, we may earn an affiliate commission. All images and names which are not the property of The Catington Post are the property of their respective owners.
About the Author: Katie Brenneman
Katie Brenneman is a passionate writer specializing in lifestyle, mental health, and animal-related content. When she isn't writing, you can find her with her nose buried in a book or snuggling with her cat, Clementine. To connect with Katie, you can follow her on Twitter.