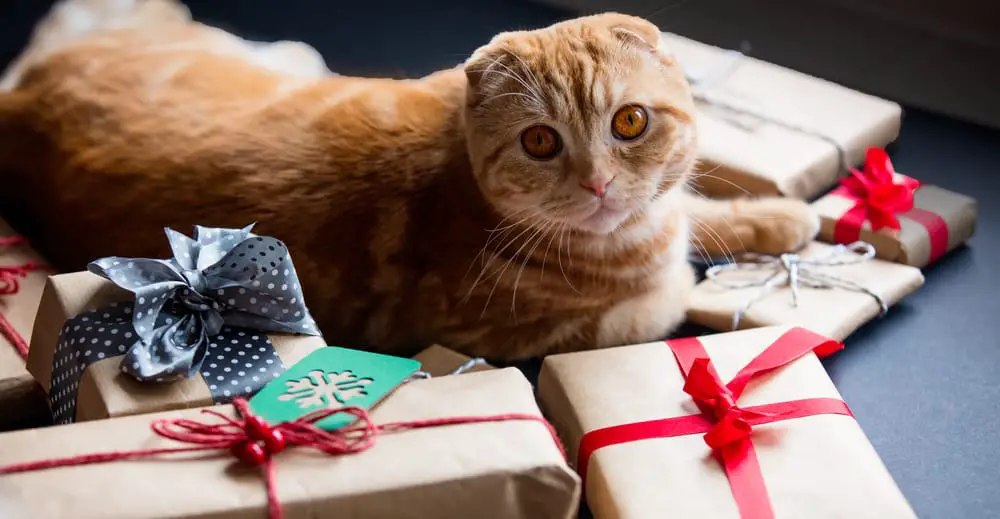 They say you should never look a gift horse in the mouth, but finding flaws in holiday presents could save pet parents an unexpected trip to the vet—and a blow to their budgets.
Petplan claims data shows that treatments during a holiday week can cost twice as much (or more!) than at other times of the year, mainly because pets end up at emergency vets when their regular docs close for holiday hours.
"Never has the phrase 'the gift that keeps on giving' been more ominous for pets," jokes Petplan Veterinary Manager Elyse Donnarumma. "When you consider that the average claim paid for food poisoning is $585, or that foreign body removal surgery costs an average of $1,327, it is sobering to realize that those costs can easily double during the holidays." 
Which gifts top the naughty list? Many of the same ones you dread getting yourself!  According to Petplan, these are the top 10 gifts that can unwrap disaster:
10.  Bows & Ribbons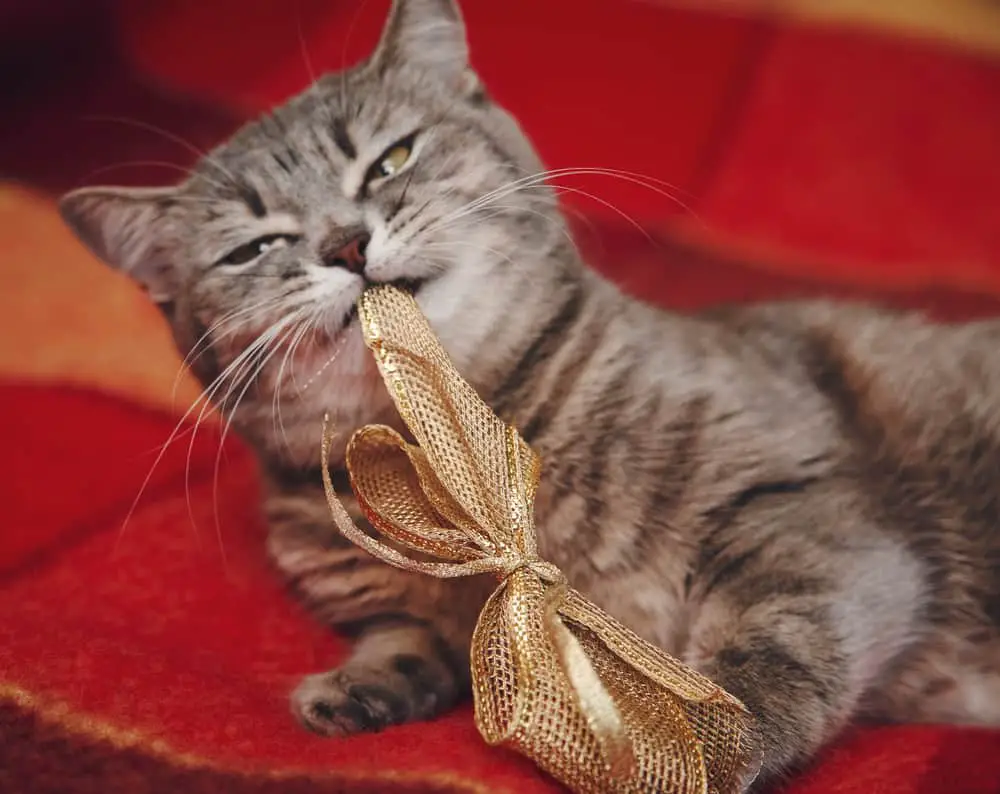 Most presents do come wrapped, but the danger of gift ribbon adds insult to injury with less-than-stellar gifts. Ribbons can easily become linear foreign bodies. Avoid an expensive surgery by tossing wrappings in the trash (whether you pitch the gift, too, is completely up to you).
Just ask Petplan policyholder Amanda Tollen of Conshohocken, PA, about holiday ribbon. Her eight-year-old cat, Bella, racked up a $2,004.70 vet bill for a linear foreign body on December 27, a few years ago, when she got into the gift ribbon.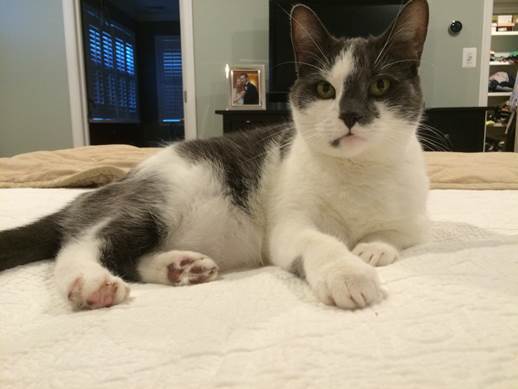 "I am so happy we got pet insurance for Bella," said Tollen, who was reimbursed over $1,800 thanks to her policy option. "It really saved us a ton of money during one of the most stressful times of the year for our budget. You never know what your pet is going to get into or what illness they will come down with. Having Bella Petplan protected was one of the best decisions we ever made."
9.  Fruitcake (and its modern-day equivalent, Panettone)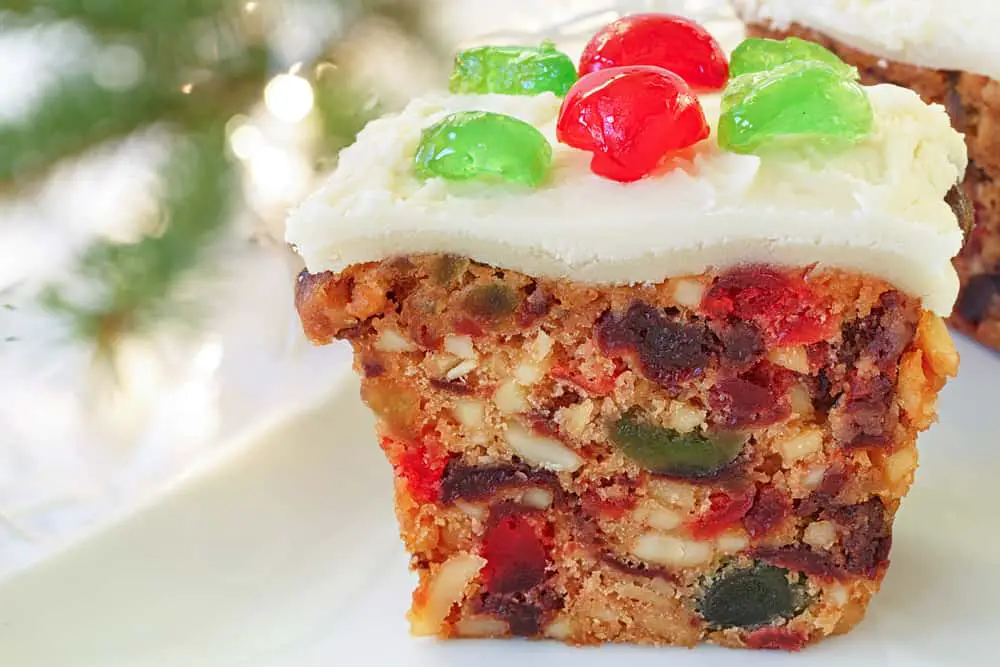 If it wasn't bad enough that someone spoiled good cake by adding fruit, fruitcake contains a trio of ingredients that can make furry friends sick. Currants, raisins and nuts are toxic to pets, and the spirits the cake is soaked in can be deadly to dogs and cats.
8.  Holiday Plants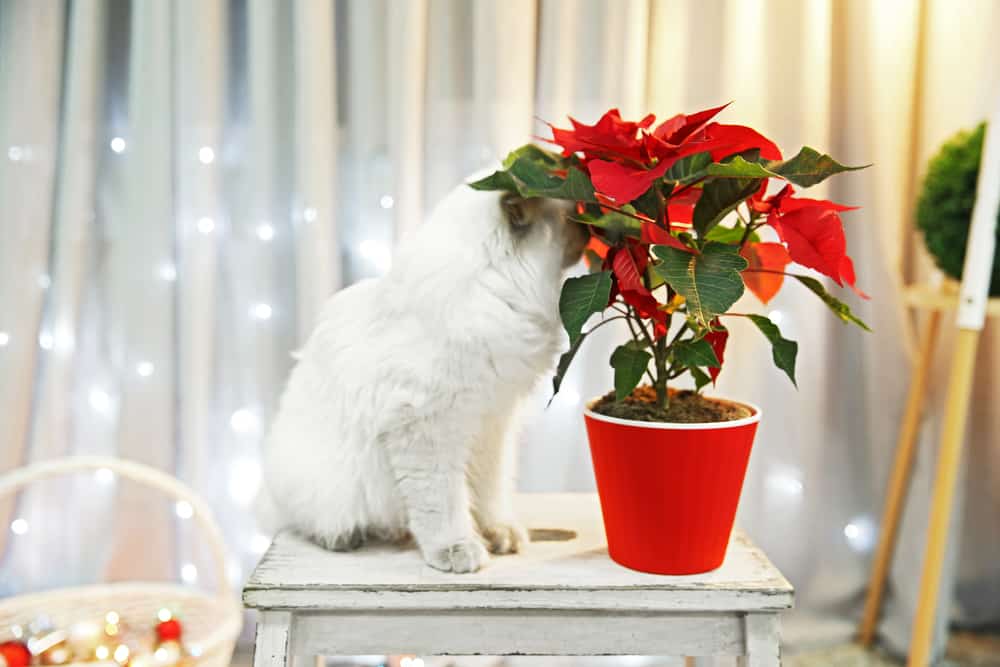 The fact that this gift will die in a few days isn't even the worst thing about it. A snack on Christmas cactus can upset tummies. Christmas lilies can cause kidney failure in kitties. And while poinsettias aren't as toxic as previously thought, its sap can cause an unpleasant rash. Decorate with these safe alternatives to holiday plants instead.
7.  Scarf/Mittens Set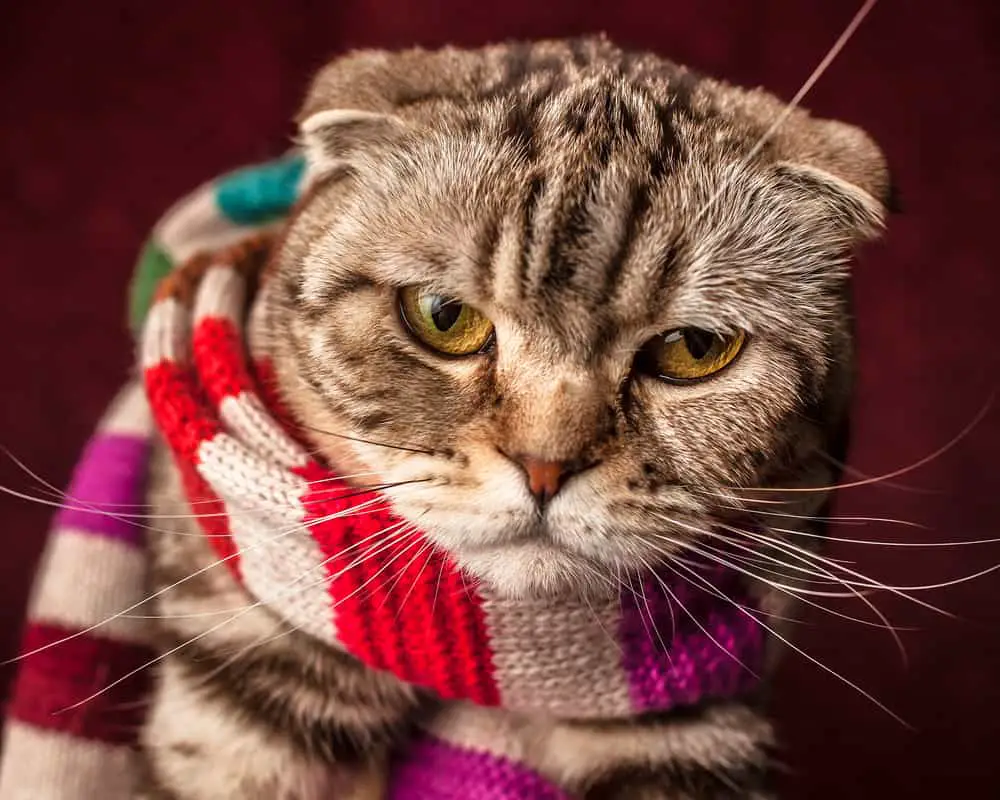 You probably have half a dozen sets of scarves and mittens, but you're bound to get another one during the holiday season. Donate the duds before your pet gets his paws on them; yarn can become a linear foreign body if swallowed.
6.   Lottery Tickets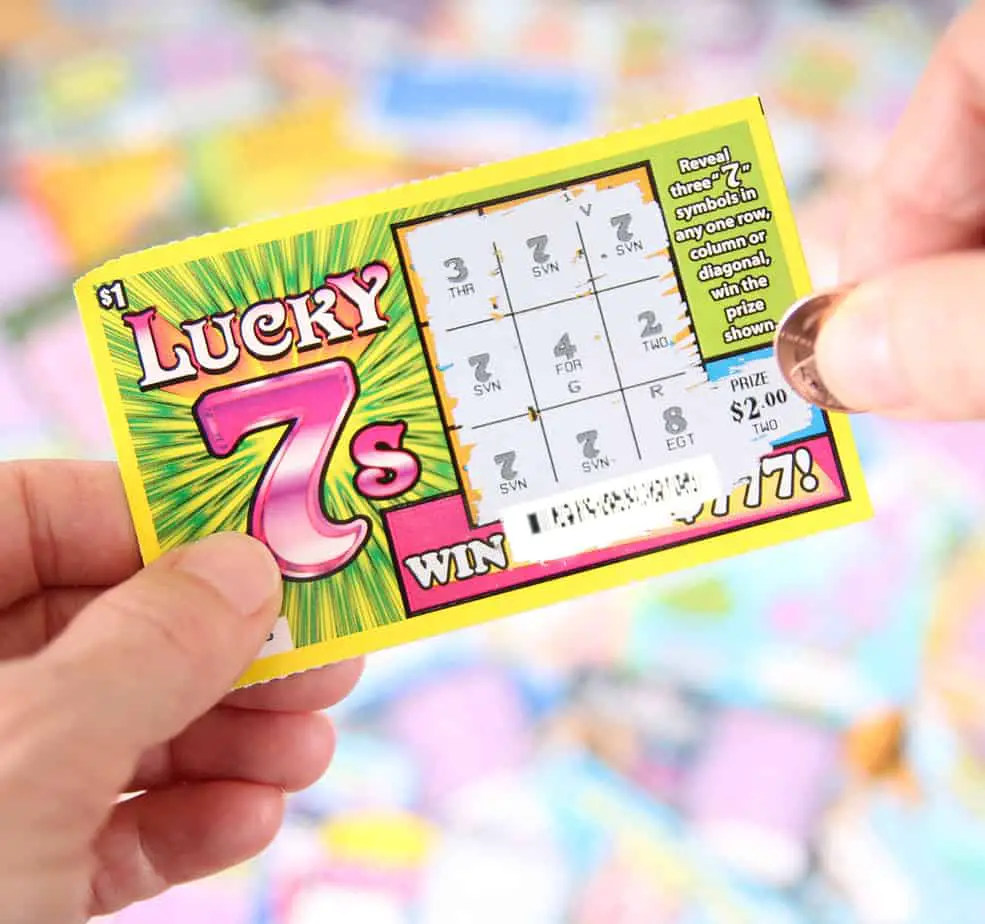 You only have a 1 in 14 million chance of winning your gift, but your pet is much more likely to suffer a foreign body ingestion if he eats the envelope and paper.
5.  Houseguests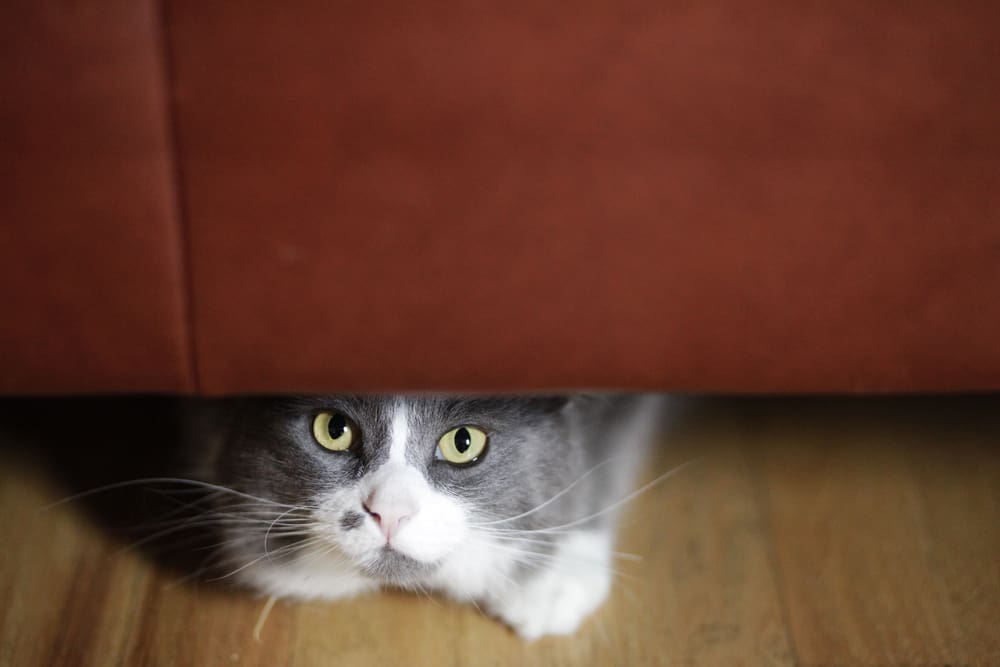 There are inevitably some relatives who believe their presence is your present, but they're not always welcome in the eyes of furry family. Extra people in the house can trigger stomach upset due to stress, and all that coming and going can make it easier for pets to dart out the door and get hit by a car.
4. Coffee/Hot Chocolate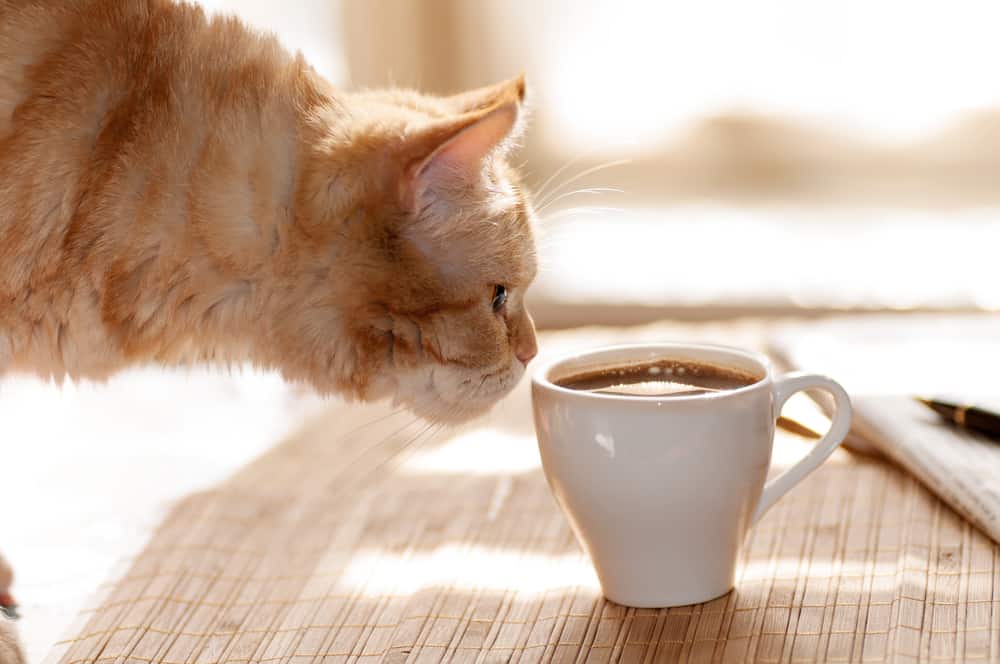 Coffee mug gift sets are a staple of office holiday giving, but whether there's beans or cocoa inside, be sure to keep them away from your pet's paws. The caffeine in coffee and chocolate can trigger hyperactivity, elevated heart rate, seizures and even death.
3. Bath Products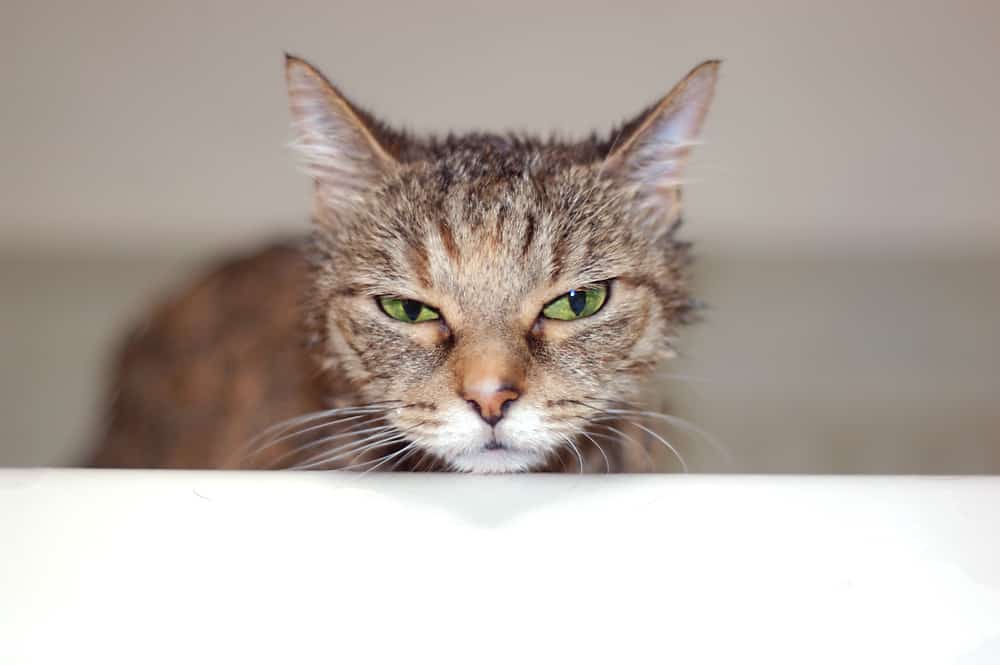 Nothing says, "I bought this present on the way here," like a basket of bath products like lotions and salts. It also poses the very serious threat of salt poisoning to your pets. Bath salts often contain magnesium sulfate (Epsom salts) and sodium chloride (table salt), both of which can kill or permanently injure furry friends.
2. Boxed Chocolates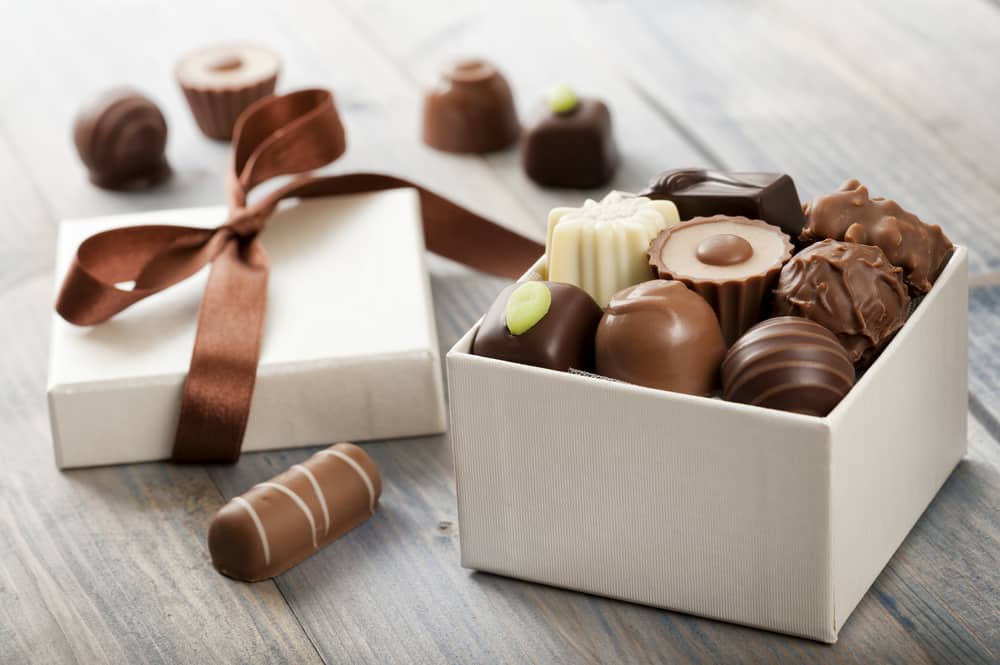 While it can be argued that chocolate is always a good gift, even a diehard sweet tooth is on overload during the holidays. Extra confections lying around the house can be a recipe for disaster. Chocolate contains theobromine, which can cause illness or even death in dogs and cats.
1. Socks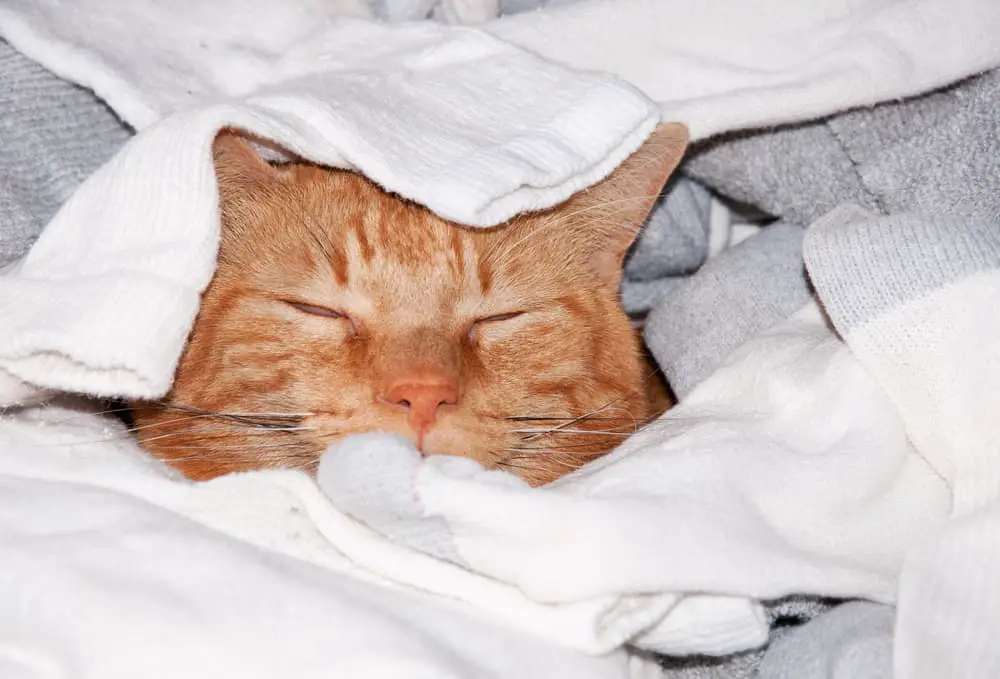 You don't want them, you hate getting them, and you'll loathe them even more when you're forking over upwards of $1,000 to have them removed from your pet's intestine. Socks take Petplan's top spot for the worst holiday gift, whether you're on two legs or four.
Donnarumma concludes, "For the safety of all involved—including your wallet—we suggest sticking to electronic gift cards for holiday giving."
For info about Petplan and more pet safety tips, point your paws to www.gopetplan.com.