Angie Young has been a furmom for going on 30 years. When her last baby finally crossed the Rainbow Bridge, the loss was indescribable. We've all felt the crushing loss of a beloved pet, and when it happened to Angie, she told herself she was through with having cats – it was just too painful. She lasted an entire year and a half.
Angie found herself watching YouTube videos of cute kitties, following Venus the cat, and Milla, and Sean Coonery on Instagram, and admiring Taylor Swift's kitties, and it dawned on her – she missed being a furmom! She wanted babies of her own! She decided she'd get two kittens – a baby Scottish Fold and a baby Maine Coon.
Angie told us, "So my journey began and I went on and on for about 9 months! I drove my family and friends crazy. "Cat, cat, cat, cat, kitten, cat, kitten, cat, cat…" was all I spoke about, to everyone!" Angie said she doesn't have any human children, not yet anyway, and waiting for her new kittens to arrive really began to feel like "expecting" a miracle to take place. That got her thinking… "what if I never get to experience a baby shower? Or to celebrate the arrival of my babies with my family and friends? Oh how lovely would it be to have a baby shower for everyone to meet my new furbabies! Could I do that? Is that normal?" That's when her Mom suggested that she just throw them a baby shower. Why not?
So, Angie decided to jump in, go full 'Crazy Cat Lady,' and do it BIG for her kittens, Pinot and Veuve Clicquot. The party was decorated in gold and silver, themed after wine and champagne, and was complete with kitty-styled hors d'oeuvres and feline finger foods! "I love wine and champagne so that's the background story to their names," she said.
"Anywhoo…. Yes I did throw my furbabies a baby shower, and it was FANTASTIC! My babies are truly loved. And we are truly blessed!"
Angie told us she's an artsy type and is often asked to help decorate for her friend's parties, and we can totally see why! She went all out, kept it classy, and her friends and family joined in the fun and brought gifts for their furriest new family members. Welcome home, Pinot and Clicquot. Somehow we think you're going to have a purrfect life!
All photos courtesy of Angie Young. See more of Pinot and Clicquot on their Facebook page and on Instagram!
Cake layered with chocolate ganche: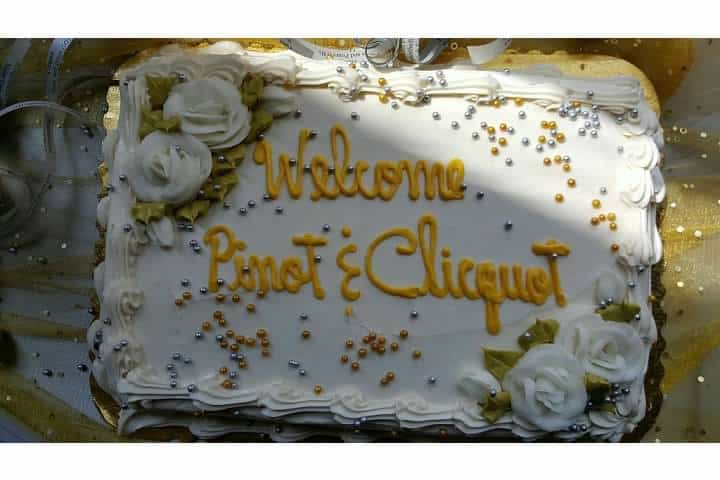 Table settings – Gold and Silver (wine and champagne)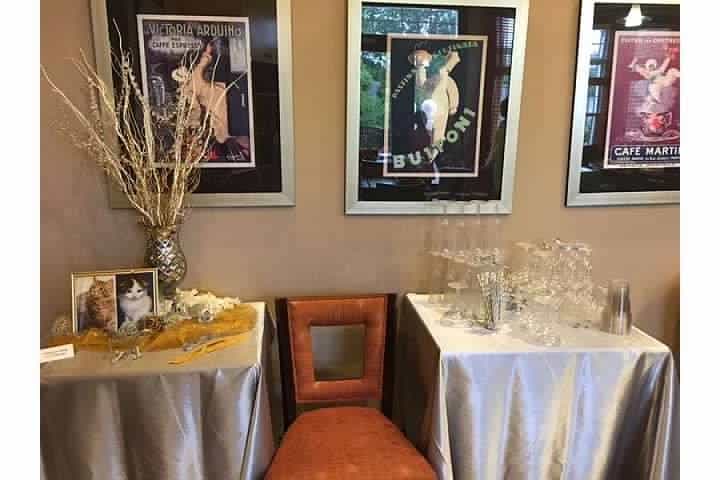 Kibbles n Bits (franks and beans)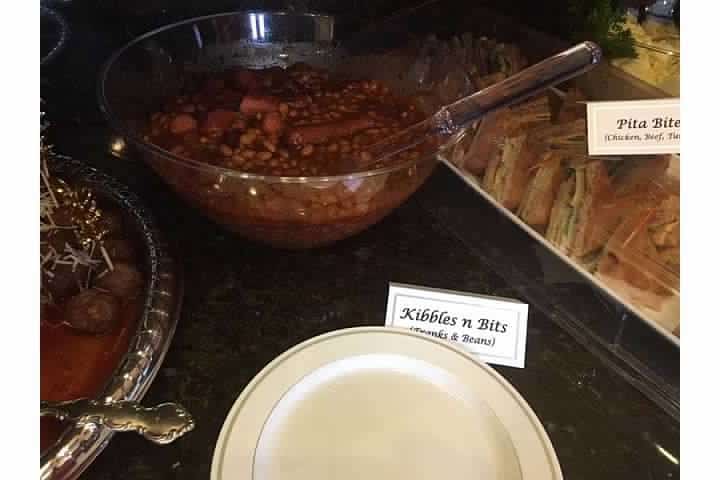 Tender Vittles (cat shaped curry chicken pasta salad)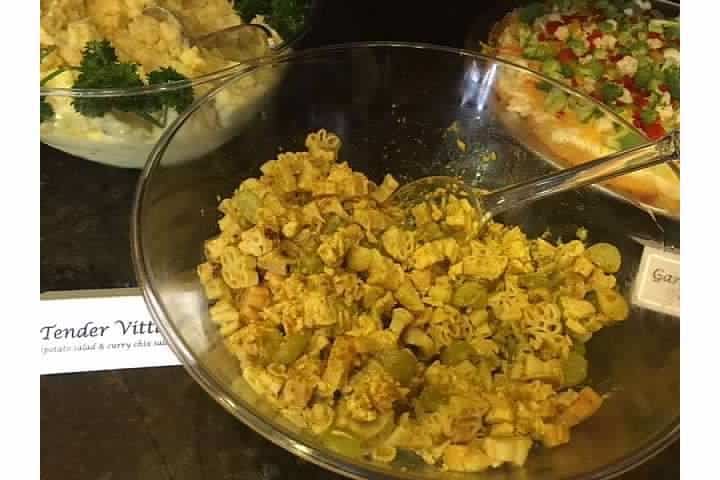 "Kitty Take-Out" (cat shaped tuna sandwiches)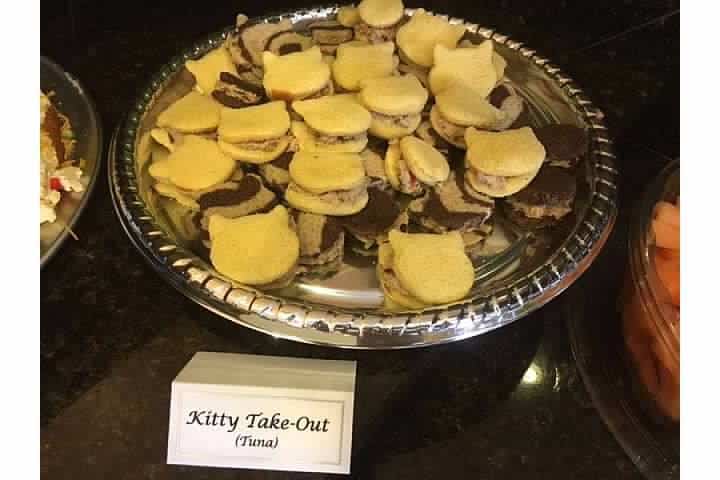 Cake and cupcake table. Party theme – Kittens!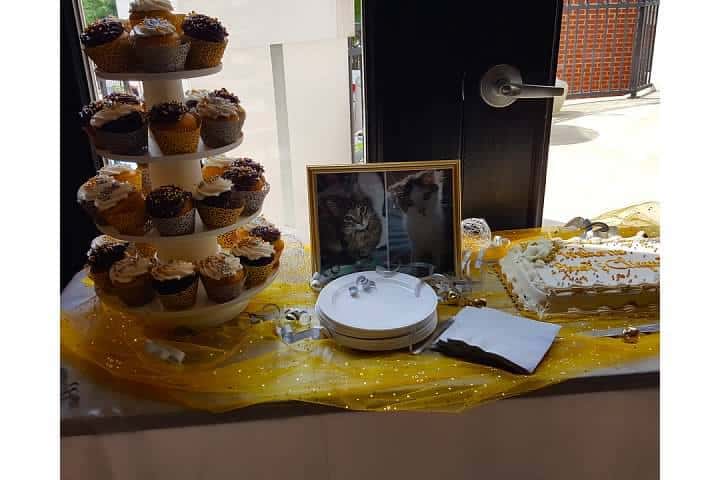 Gifts!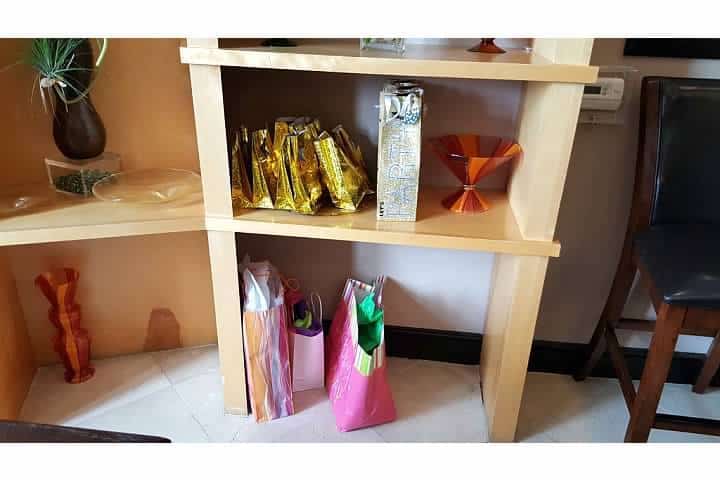 Pinot and Clicquot: