Believe it or not, cats can be trained! And now, thousands of shelter cats across the country are being taught 'Cat Daddy' Jackson Galaxy's Cat Pawsitive techniques – including the "high-five" to decrease their stress, increase engagement, and most importantly, make them more adoptable!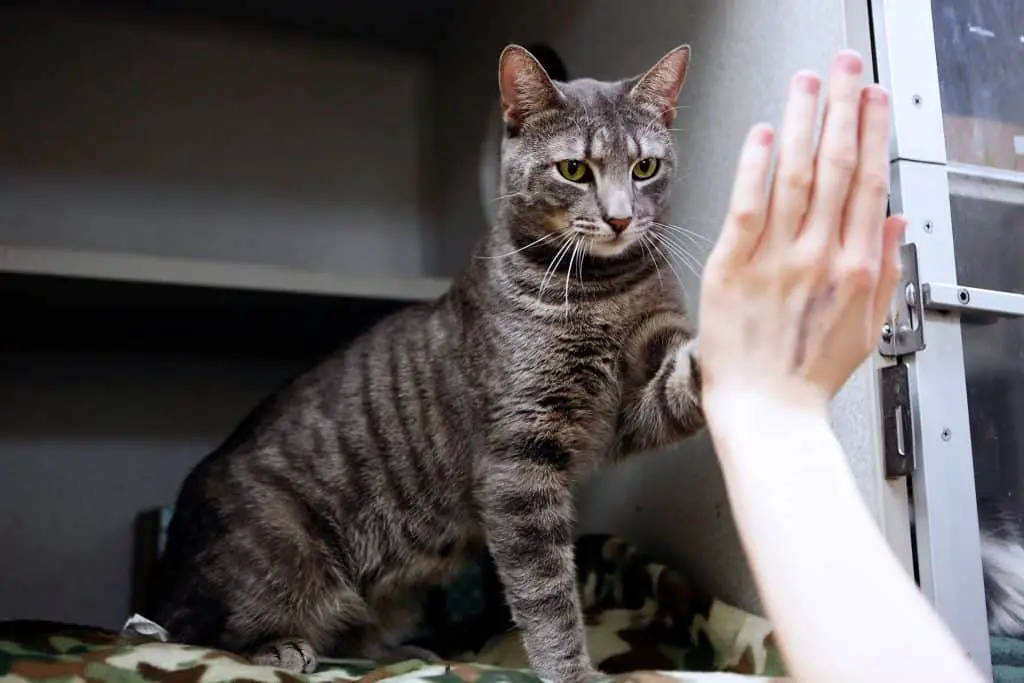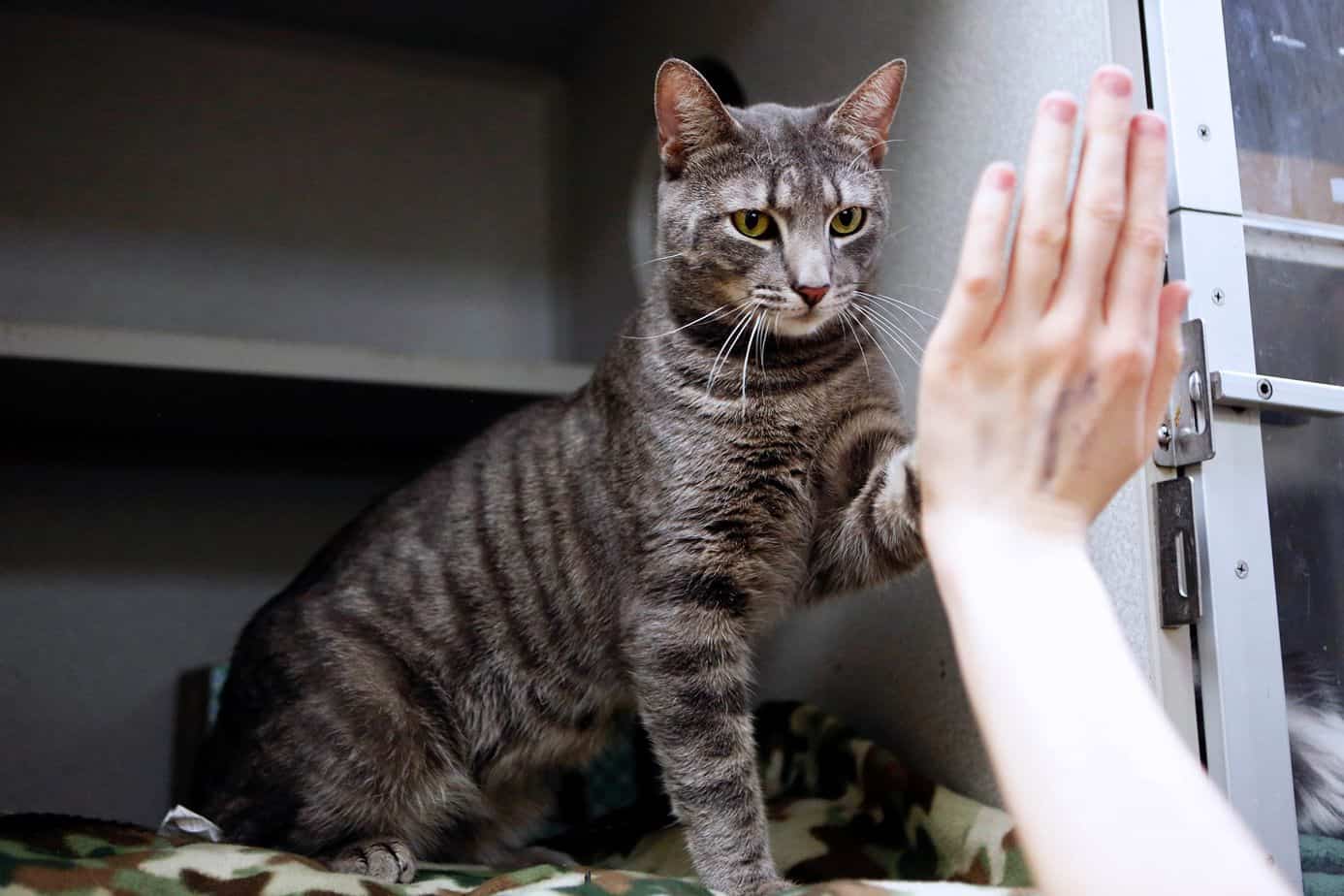 Cat Pawsitive is a life-saving program for shelter and rescue cats that aims to increase feline adoption rates by teaching shelter staff and volunteers how to implement positive reinforcement training for cats. Jackson Galaxy, star of the television show My Cat from Hell on Animal Planet, and founder of JGP, developed the Cat Pawsitive program with a team of feline behavior experts.
Cats who are exposed to reward-based training methods of Cat Pawsitive gain confidence, experience reduced stress level and build connections with staff, volunteers, and potential adopters.  The program can help a shy cat learn to feel comfortable coming up to the front of her cage to meet an adopter, a feisty cat learns to play nice, and an outgoing kitty learn to give an endearing "high five" to his visitors to seal an adoption deal.
Check out all these cats learning to high five!
What's more, to celebrate the expansion of The Jackson Galaxy Project's transformative Cat Pawsitive program, GreaterGood.org, the Petco Foundation, and Halo® Pets are announcing the first annual Cat Pawsitive National High-Five Day Contest! 
Teach your own cat to high five and you could win big for your favorite shelter!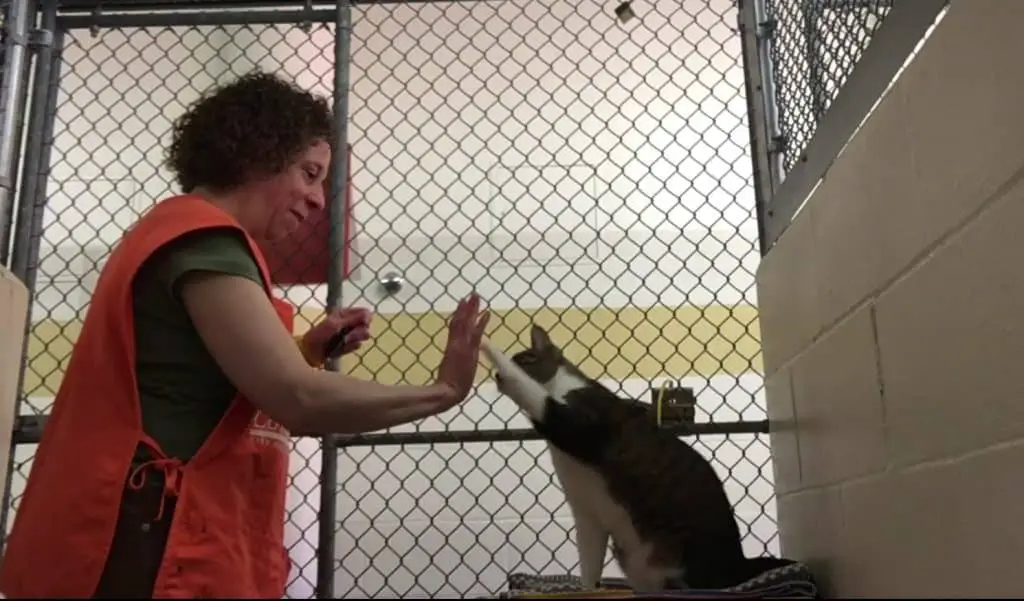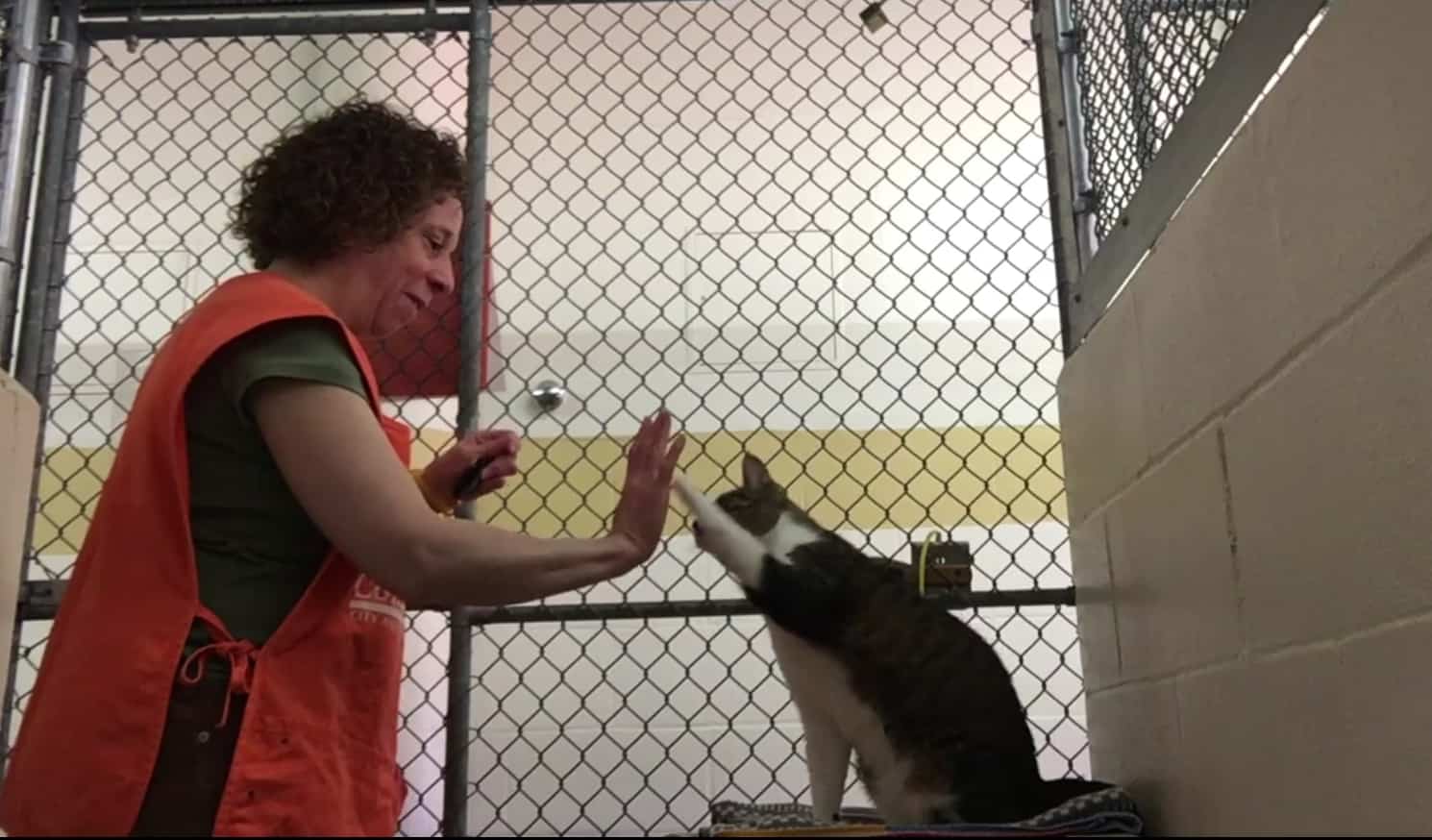 From April 2 until April 19 (National High Five Day, of course!), animal shelter staff and volunteers, along with the public, are invited to share their most creative feline high-five photos and videos on Facebook or Instagram using the hashtag #CatPawsitive, tagging @TheJacksonGalaxyProject and @HaloPets.
Entries will be judged by The Cat Daddy himself, Jackson Galaxy, and the top 5 will win a donation to the shelter or rescue of their choice as follows:
Grand Prize: $5000 cash grant and 10,000 bowls of HOLISTIC, WHOLE, HUMANE Halo® pet food courtesy of GreaterGood.org and FreeKibble.com, and your post shared on Jackson Galaxy's Facebook page
4 runners-up: 10,000 bowls each of Halo® pet food courtesy of GreaterGood.org and FreeKibble.com
Here are some examples of great entries:
Click here for the full contest details: https://felinehighfive.com
So, how do you teach your cat to high five? It's easier than you think! Click here to download the instructions!