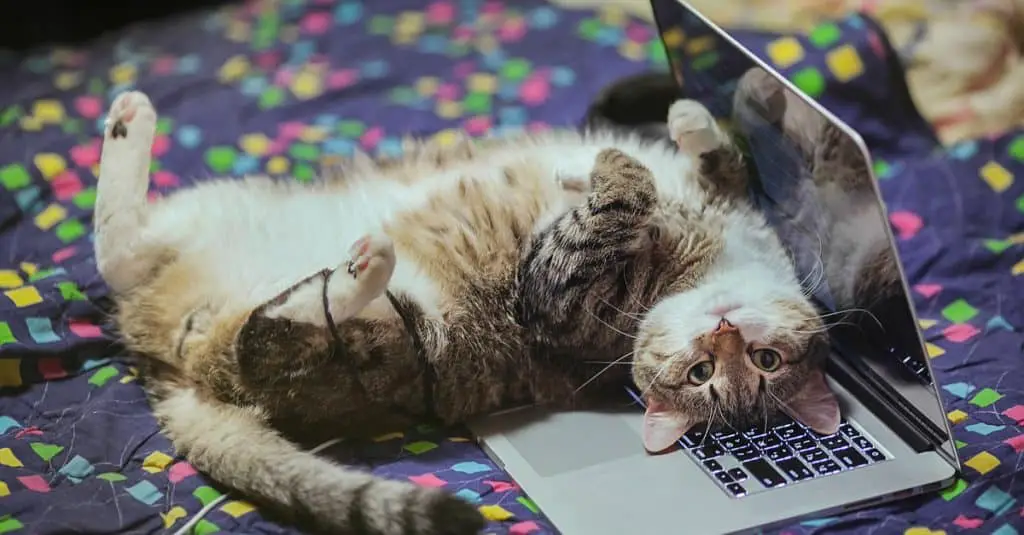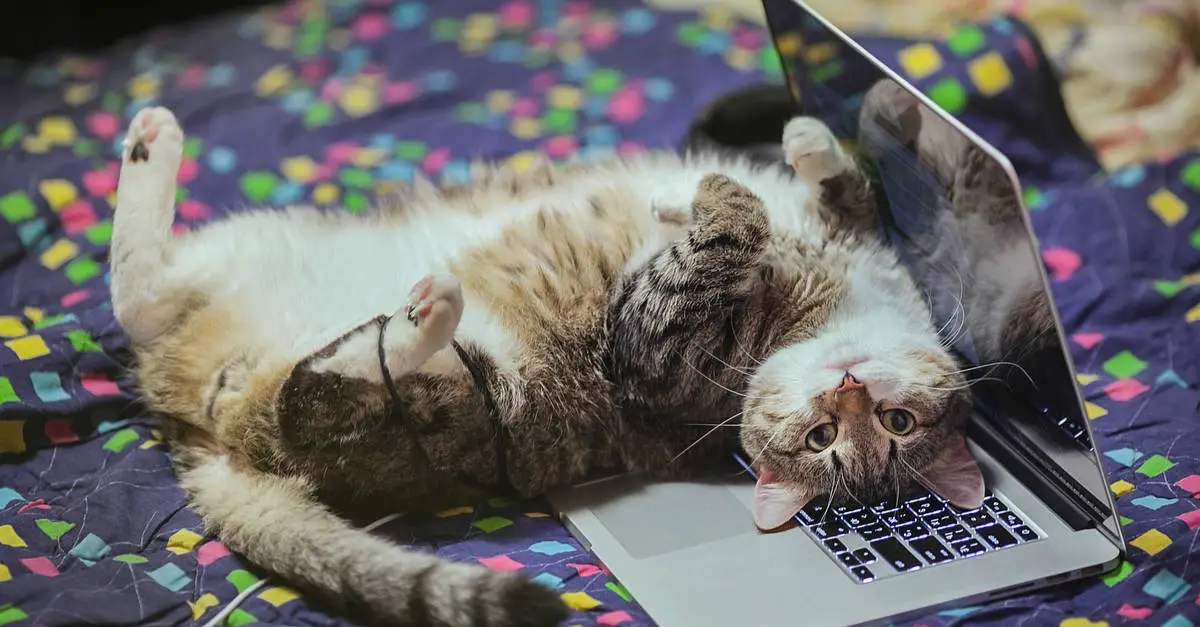 Almost anything associated with cats is a growing or new trend.
Cat people like you and me who are also creative are contributing to the cat product and services world left and right. It seems every time I am on Facebook, since I love cats, I get all kinds of new cat innovations in my newsfeed.
I am in awe of the paw!
But three specific cat trends have already made a splash and are now doubling down to scratch their trends in for the long haul. I see these three cat trends expanding into vast new territories this year. That includes new products, new businesses, perhaps celebrity branding popping up and much more.
And with no further delay, here are the three cat trends I believe will make their mark in 2019.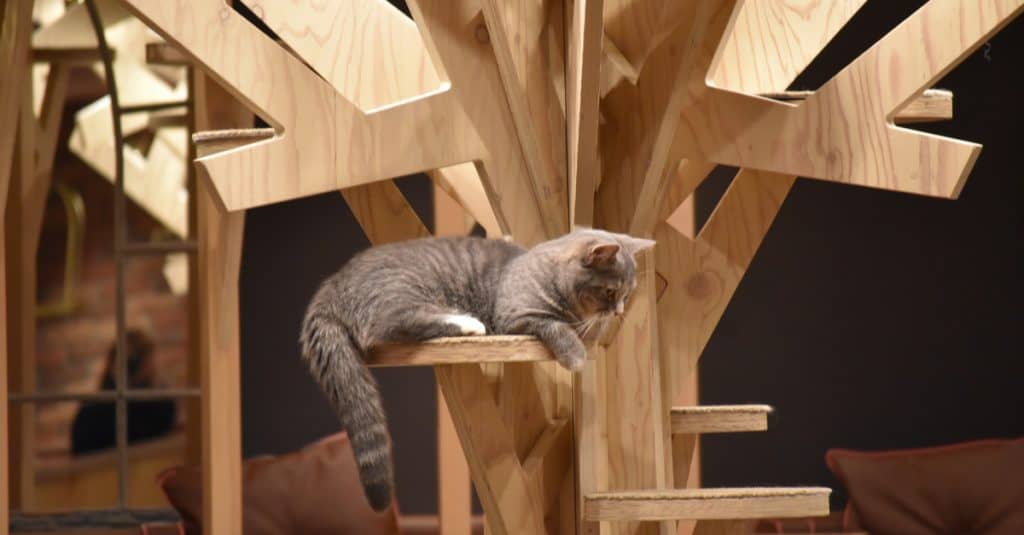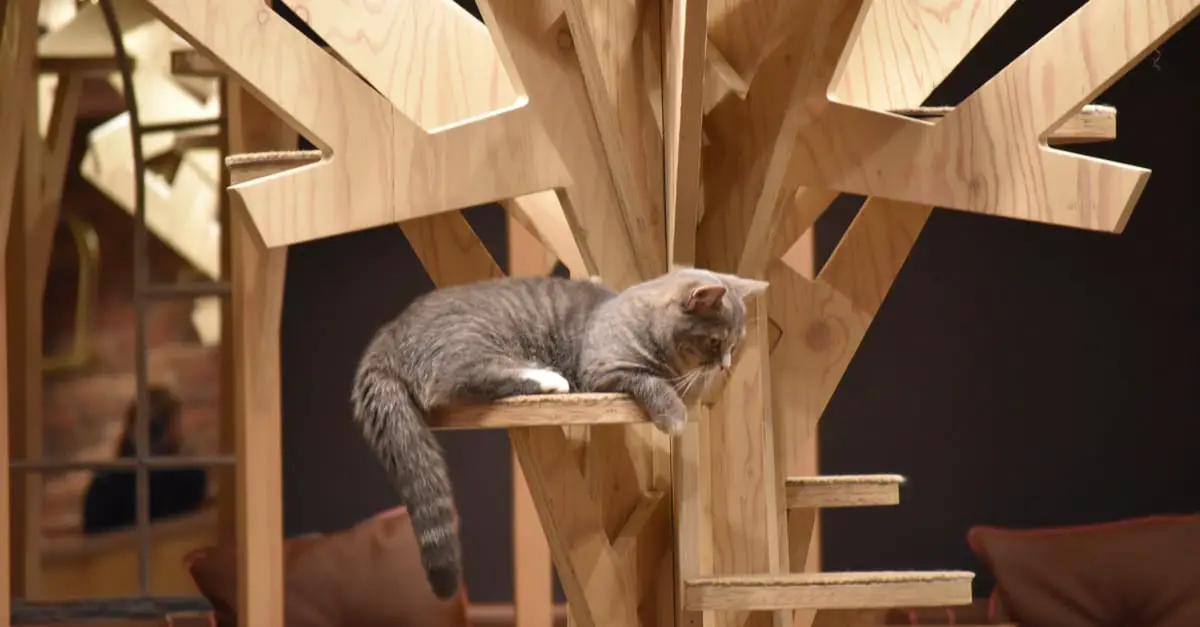 We always knew cats were classy, sophisticated modern gems prowling the earth (and so do they!) and now designers and builders know it too. With the penetration of catification coupled with aesthetically pleasing modern furniture, cats everywhere are surrounded by eye-catching backdrops. Here are just a few Instagram modern cat furniture posts for your viewing pleasure. Social media will fuel this trend and in no time, modern cat furniture will be as normal as scented cat litter.
https://www.instagram.com/p/Bt0qg-kh18k/?utm_source=ig_share_sheet&igshid=1o4ueoka90koc
https://www.instagram.com/p/Bs5lev7hatW/?utm_source=ig_share_sheet&igshid=16zyff619ykre
https://www.instagram.com/p/Bo1YmW1BM9Z/?utm_source=ig_share_sheet&igshid=1dxnsshhjgejo
https://www.instagram.com/p/BeDqBJiBAL6/?utm_source=ig_share_sheet&igshid=xvjo5tush8pf
Catios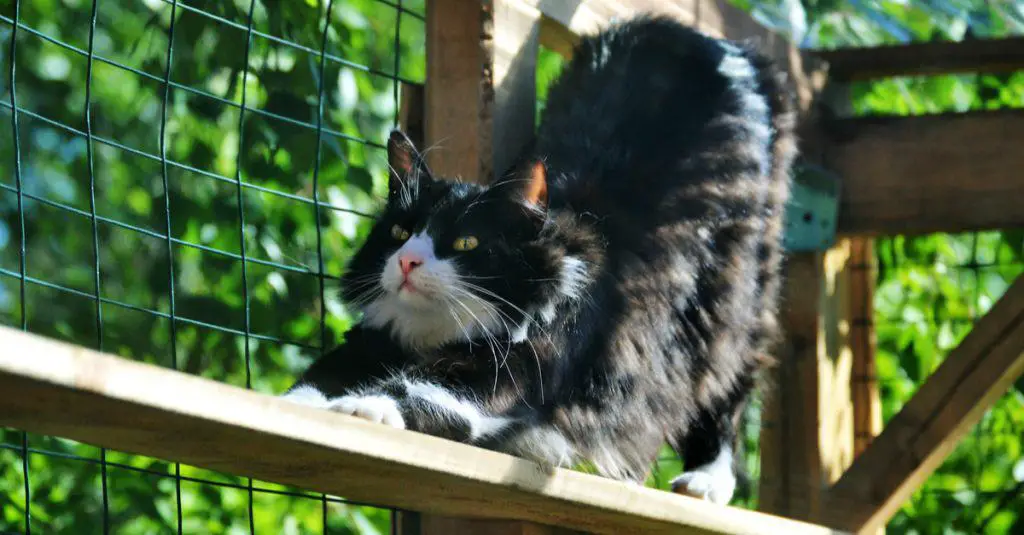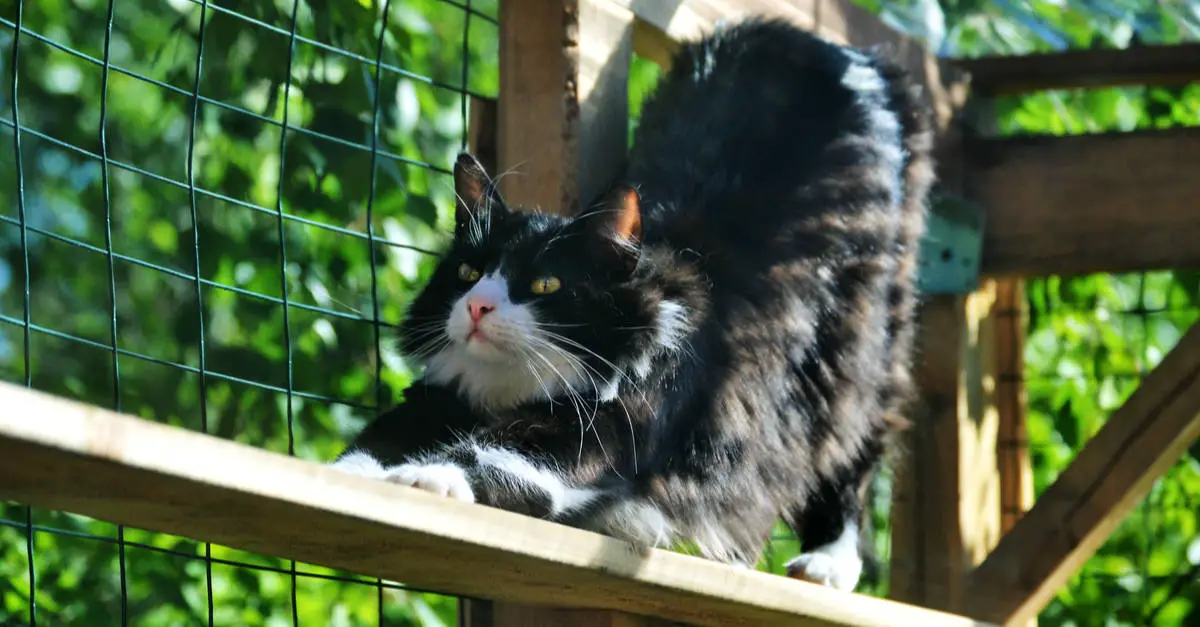 Catios made their debut several years ago but are just now catching on in ways that make it pretty hard to ignore. Everything from portable cat enclosures to grand outdoor cat mansions are peppering yards, patios, and decks everywhere. Cat owners are always torn between indoor and outdoor living. Indoor cats live much longer lives, but the concern is their quality of living is diminished by living inside only.  An outdoor cat enclosure or a catio can bring quality of living to cats. Cat owners love taking their cats outside safely and for that reason, the catio trend will continue to grow and eventually explode!
Cat DNA Kits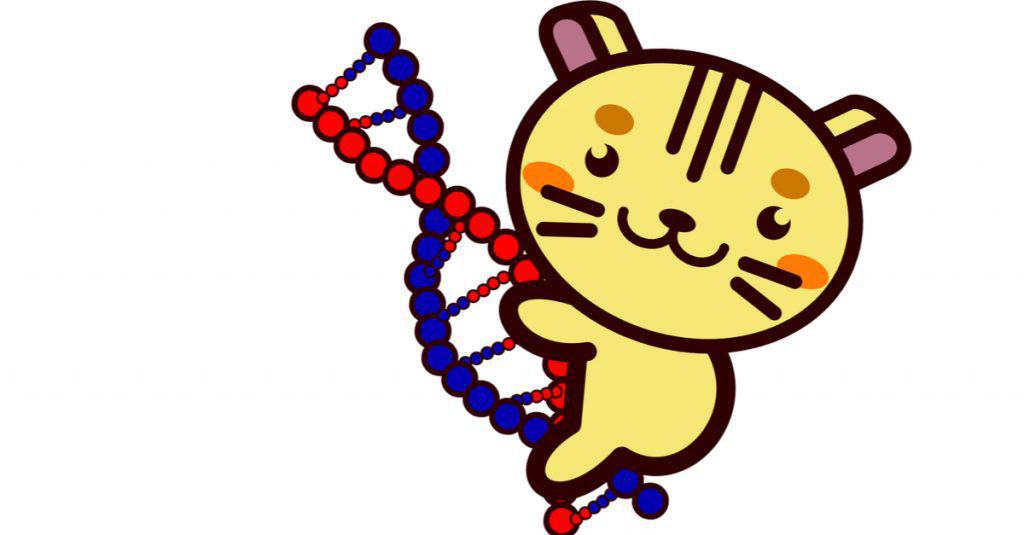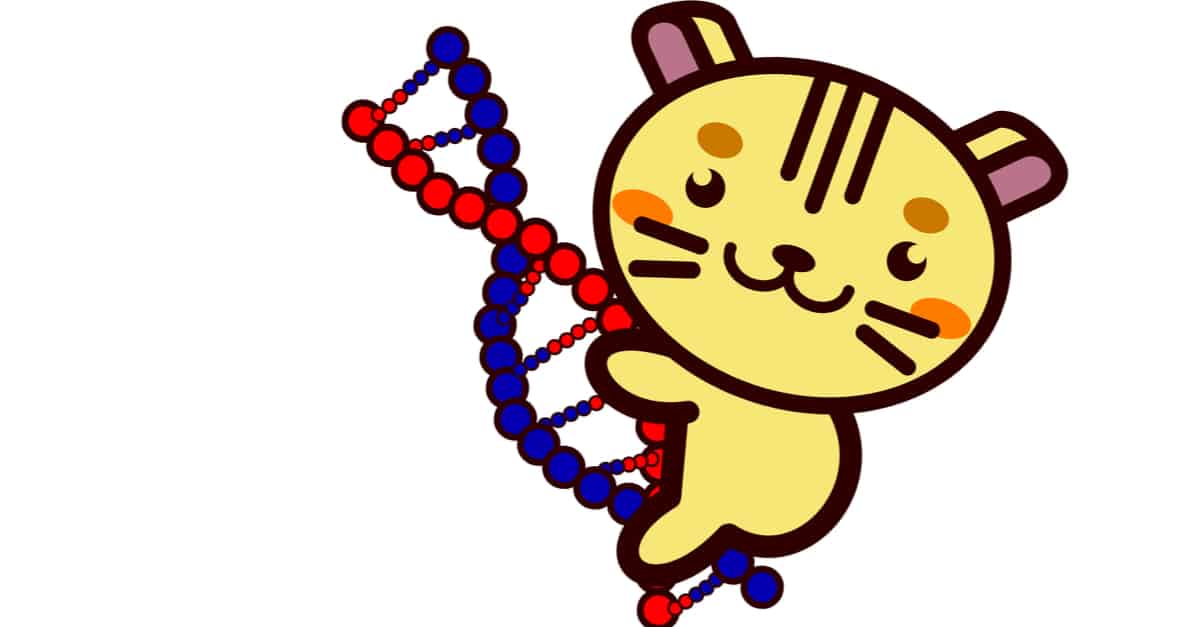 Much like Ancestry, you can now check the DNA of your kitty to find out her genealogy. Siamese, Persian, Himalayan? Perhaps a smidge of both? By sending in a sample of your cat's cheek swab and fur clipping, you can have the results back in just a few weeks. In addition to the genetic background, you will also be given information to help with your cat's overall health including but not limited to her ideal weight, potential health issues and much more. The DNA kits seem to fill a curiosity that only a pet parent can understand. For $95.00 you can get a DNA kit delivered to your home. The price might seem a bit steep, but cat owners could be willing to overlook the price in return for some background statistics on their favorite feline.
It is an exciting time to be a cat lover! Innovative products and services that fill many needs continue to roll out. The feline trend is the cat's meow and we are just getting started!
Lisa Illman is the inventor of an outdoor cat enclosure and founder at Kritter Kommunity. Lisa and her product the Kritter Kondo have been featured in Cat Fancy, the Chicago Tribune, Chestnut Hill West, Good Morning America and most recently Steve Harvey's Funderdome. You can follow Kritter Kommunity on Facebook and Twitter @KritterKondo. Lisa is also a business and PR consultant and loves to help small businesses grow their brand. She has been featured in Entrepreneur Magazine, Forbes.com and the Philadelphia Inquirer. When Lisa isn't growing businesses she is hanging out with her adorable tuxedo Finnegan. Contact Lisa at lisa@lisaillman.com.