When you're a cat person, you want your four-legged friend around you all the time. Whether they're perched on the back of the couch or snuggled up next to you in bed, a cuddly cat can be a huge source of comfort.
But, even if your cat is standoffish and you often don't know where they're hiding around the house, you can rest assured they're always leaving something behind wherever they go – dander.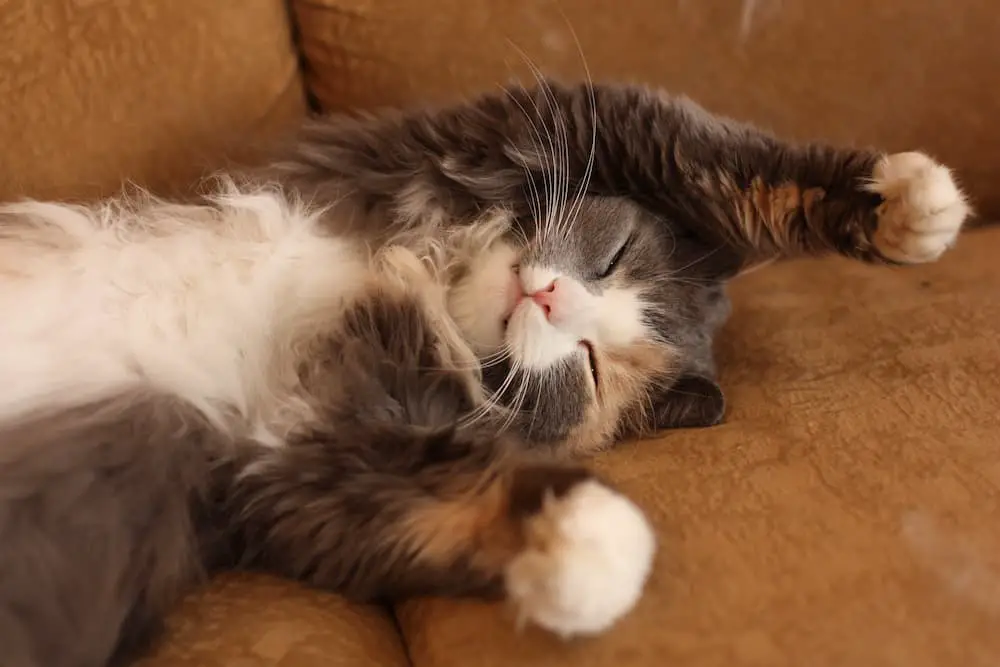 According to the Asthma and Allergy Foundation of America, as many as three in 10 people in the U.S. are allergic to pet dander. If you are allergic, you might experience symptoms like sneezes, a runny nose, watering eyes, and congestion. But, even if you don't have allergies, cat dander can cause breathing issues and impact the air quality of your home.
Thankfully, there are things you can do to reduce pet dander and ensure everyone breathes a bit easier! Let's cover a few tips.
Keep It Clean
One of the best ways to get rid of as much cat dander as possible is to regularly clean your home. Sweeping, mopping, and dusting weekly are all great ways to reduce dander. But, if you're someone who really struggles with allergies, you might want to take your cleaning routine a few steps further and include things like
Wiping down surfaces
Washing your bedding
Regularly doing laundry
Cleaning bathroom fixtures
Take the time to "deep clean" your home once in a while, too. Cleaning the carpet, for example, can pull up a lot of dander that gets trapped inside. Cat dander tends to be "stickier," and can hold onto fibers more than dog dander. While carpet cleaning is not something you'll want to do every week, shampooing your carpet and/or rugs can be done every few months for effective results.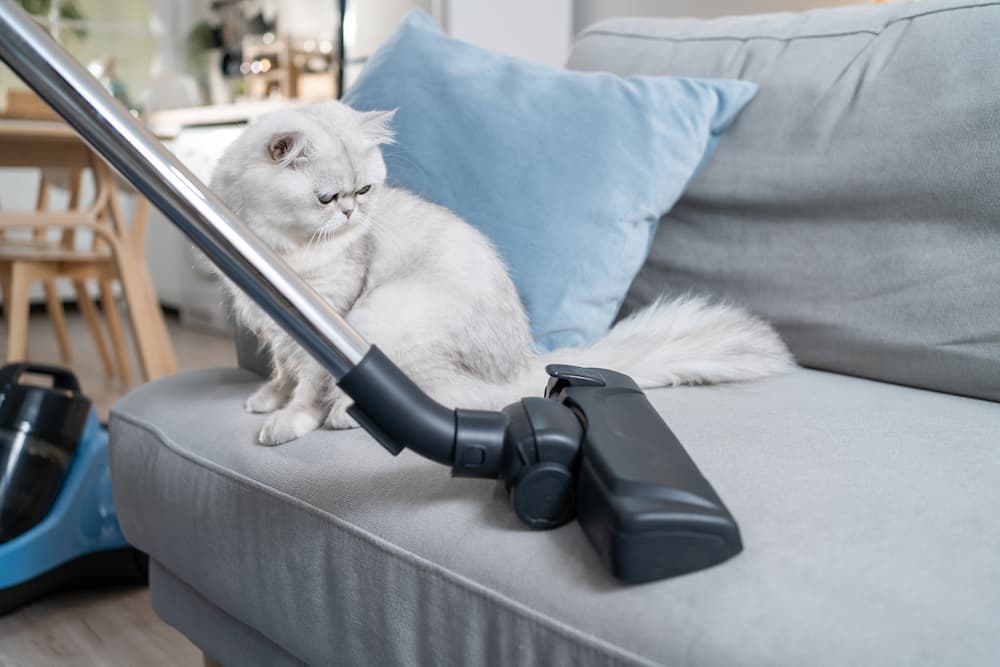 Purify the Air
In addition to keeping your home surfaces clean, it's important to keep the air in your home just as clean and clear.
The easiest way to do that is with an air purifier.
Air purifiers with HEPA filters can remove even the smallest particles from the air. They'll help with pet dander, but they can also remove:
If you or a family member really struggles with allergies, an air purifier can make a big difference.
You should also make sure your HVAC system is regularly maintained and the filters are changed out every few months. If you have a cat in the house, your filters will "fill up" quickly and you might notice clumps of hair each time you switch them. By keeping them new and clean, that build-up of pet hair won't cause as many problems for those with breathing issues.
Take Things Outside
Despite your best efforts, you may not be able to completely get rid of the cat dander in your home. Over time, you might get "used" to it and your allergy symptoms might not be as severe. But, if you have friends or family members coming over who are also allergic, your best bet might be to entertain outdoors.
Something like having an outdoor dinner party with your friends will give you all the opportunity to sit and chat without anyone feeling miserable because of their allergies. They'll appreciate the gesture, and you won't have to worry about scrubbing everything down inside your home right before their arrival.
As you can see, there are ways to combat cat allergies without having to get rid of your feline friend. Dander is a part of pet ownership, and whether it bothers you or not, it's something every cat parent will have to deal with. Keep these tips in mind to reduce the dander in your home, breathe easily, and keep allergies at bay.
About the Author: Katie Brenneman
Katie Brenneman is a passionate writer specializing in lifestyle, mental health, and animal-related content. When she isn't writing, you can find her with her nose buried in a book or snuggling with her cat, Clementine. To connect with Katie, you can follow her on Twitter.
Enjoyed this article? Pin it!