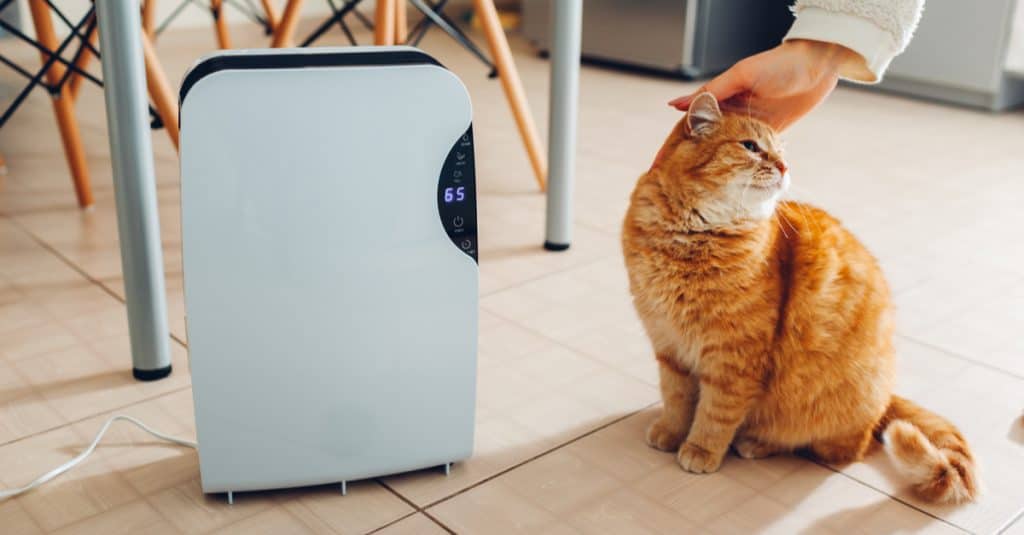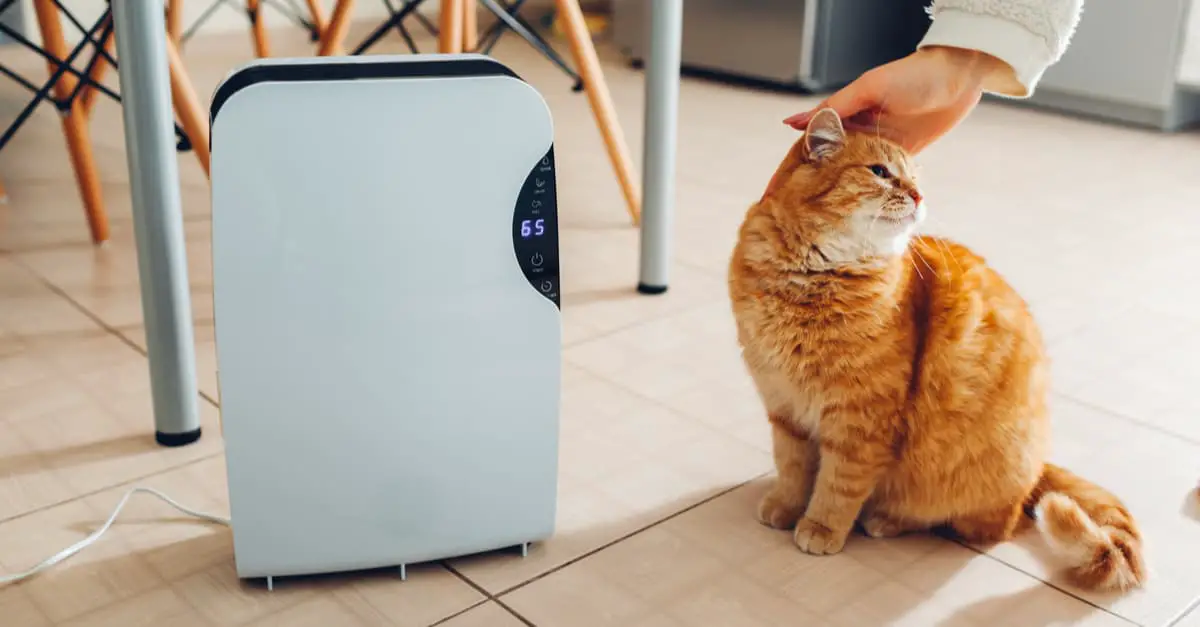 Does your home have a tell-tale scent that screams out, "cats live here!" the moment you walk in the door? Or are you afraid you might have become "nose blind" to the scent of your cat's litter box, despite all your efforts to keep it smelling fresh and clean? Or, do you suffer from mild cat allergies but still share your home with a cat? That's where air purifiers come in!
Air purifiers improve your home's indoor air quality by removing airborne contaminants, like pet dust, mold, smoke, and (ahem, cat parents) pet dander and odors. They work, basically, by sucking in the dirty air, filtering it, and blowing out clean, fresh air. That said, not all air purifiers are equal, and they don't all work the same way.
This article tells you about the five of the best, especially for households with cats.
Here they are:
For a house with cats, this is one great air purifier.
The Winix WAC9500 contains a True HEPA filter which takes out up to 99.97% of airborne particles and pollutants. This includes things like dander and pet allergens, with sizes as small as 0.3 microns. It also has a Pre-Filter that takes out all the larger particles from the air. The Pre-Filter in question can be reused after proper washing. Additionally, the Winix WAC9500 purifier has an advanced carbon filter with the ability to neutralize your cat odor as well as other smells like that from cooking or cigarette smoke.
Also, the purifier has a smart PlasmaWave technology that works on the smallest molecules and guards from viruses, germs, bacteria, and every other form of gas in the environment. The air purifier gives users the privilege to enjoy Smart odor, light, and dust Sensors which can change the settings on the purifier on the basis of the needs of the user's environment.
You can also control the strength of this air purifier according to what you want, as it comes with turbo, low, medium and high settings.
Again, one of the best air purifiers for cats is the GermGuardian. It has a HEPA filter, charcoal filter as well as a UV-C Sanitizer (that has Titanium dioxide, known for killing viruses and germs). It has a filter change indicator and also has 3 variety of speeds to select from.
This is a great choice for those who are in search of an air purifier that is portable and budget-friendly. These characteristics also make it a perfect choice for rooms of small and medium size. Since it has a true HEPA filter, the fact that it is lightweight doesn't affect its effectiveness. It should be however noted that this model doesn't have an Air Ionizer.
This is another highly recommended product if you are looking to use the best air purifier for pets. The Rabbit Air MinusA2 SPA-700A air purifier is one which uses a creative BioGS HEPA air filter and has up to 6 stages of deodorization and purification. This filter is a type of next-level True HEPA which does not merely remove dander and allergy, but also reduces the incidence of dust mites, pollen, and mold. The air purifier has a washable Pre-Filter which is useful for the largest particles and a medium filter which works for smaller particles. It also has a BioGS HEPA filter and an Activated Carbon filter. Lastly, it has a Negative Ion Generator.
With this product, you can also pick an extra filter that your house needs the most. The options from which you can pick include p allergy filter, germ-defense filter, toxin-absorbing filter (including VOCs and other chemicals), and odor-removing filter. It is also an energy-efficient choice.
The Alen BreatheSmart air purifier is another awesome device for very big spaces, as it can cover up to 1100 sq ft. and of course, it has a HEPA-Silver filter which thoroughly takes out allergens, dander, dust particles, bacteria and mold.
It also has exclusive SmartSensor technology that checks the air quality and thus, works on it. This makes it energy efficient and makes the filter last longer. You can also choose from a couple of filter options, such as HEPA-FreshPlus, HEPA-OdorCell, HEPA-Silver, and HEPA-Pure. Four different speeds are also available. It also has a soothing noise that calms out every other noise. It has many design panels, making it easy to stick with one that is a perfect fit for your home.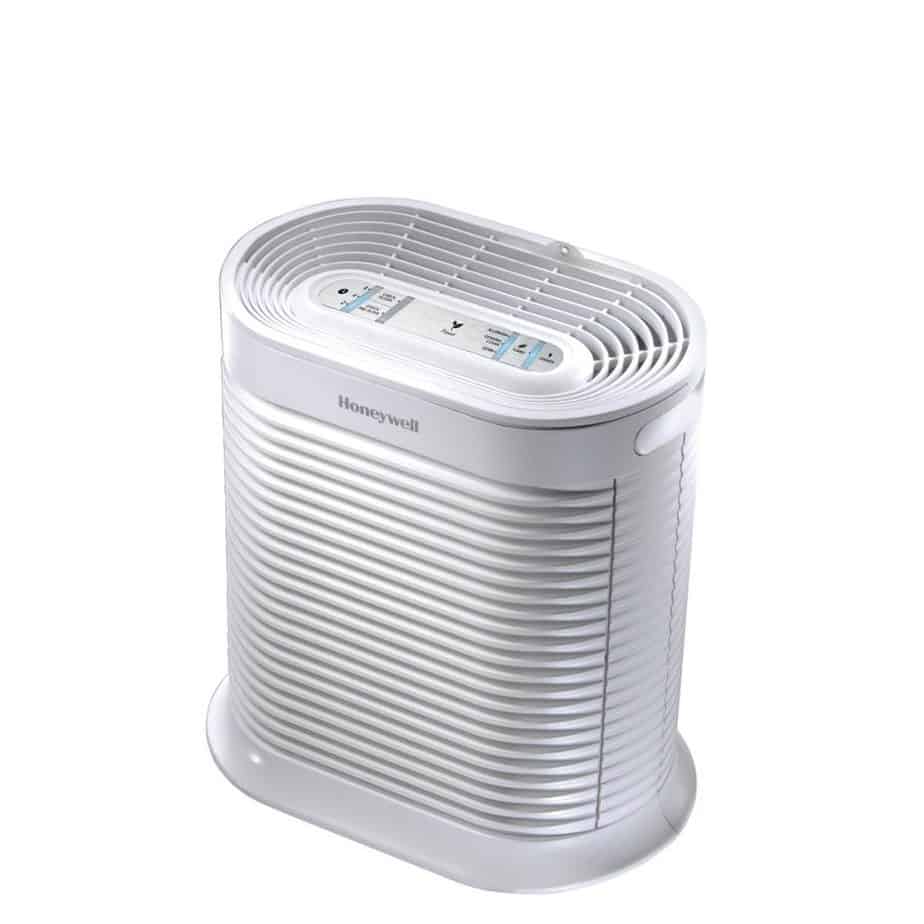 This product is a perfect tool for big spaces. It has an Activated Carbon pre-filter that takes in odors, VOCs, and gasses. To prolong the lifespan of this device, the pre-filter has to be changed every 3 months. Its HEPA filter which is highly effective should be replaced yearly..
The 4 different air cleaning levels this product has are general cleaning, germs, allergen cleaning, and turbo. It performs the filtering 5 times every hour. This way, it keeps your home's air fresh and rid of every bad odor.
Final Thoughts
All these models are the best in their categories. They have features that make them well suited to a modern household with cats. You only have to choose one that is best for you, depending on your needs and the specifics of your house.