UPDATE: The juveniles accused of torturing and ultimately killing the beloved community cat have been identified. Both are in police custody and expected to face animal cruelty charges.
The Georgetown Police Department is seeking the community's help in identifying two juveniles responsible for the merciless torture and death of a cat.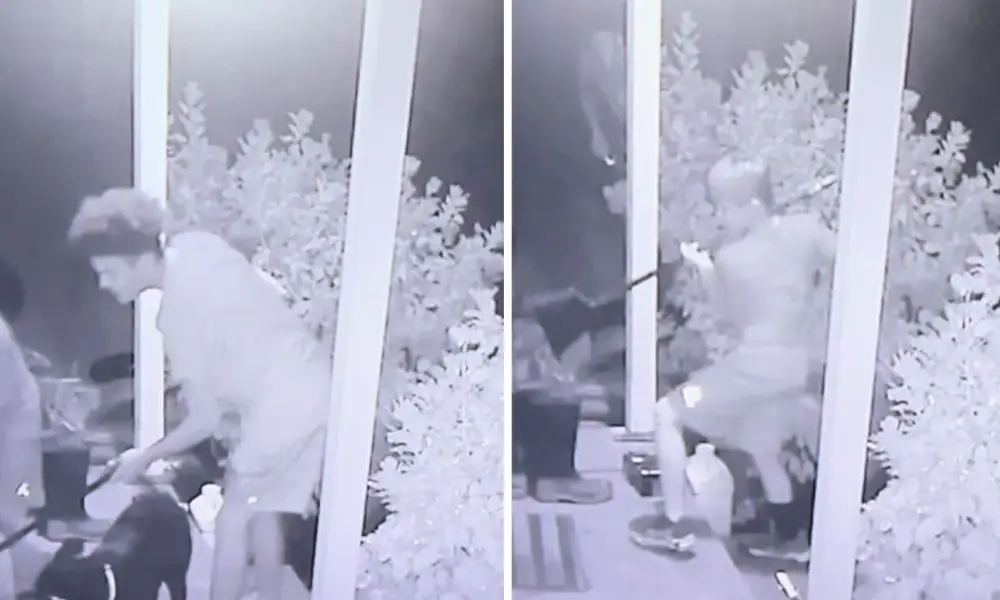 The cat was known to many residents on and around Locust Street in a Georgetown, Kentucky neighborhood as a sweet, gentle cat-member of the community. Many had tried to give the cat a home, but he preferred being outside, where he had many admirers, lots of cuddles, plenty of food, and even a heating pad for warmth on cold nights.
Two juveniles were captured on home surveillance torturing the defenseless cat. The cat did not survive.
Now, police are asking for the community's help in identifying the kids responsible for the senseless act.
Someone knows something.
Anyone with information about the juveniles seen in the images above is urged to contact Officer Brist with the Georgetown Police Department at 502-863-7820.