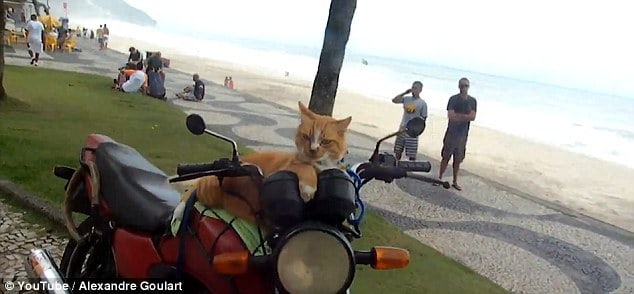 He's wearing his goggles and cap, and he's ready to ride! Chiquinho the 12-year-old ginger cat is ready for another day of biking around the roads of Rio de Janeiro. This hilarious video captures the cruising kitty enjoying a ride on the handlebars of owner Alexandre Goulart's motorcycle:
Chiquinho has become somewhat of a local celebrity in Rio de Janiero. He's known as "the Brazilian Garfield" and is owner Alexandre Goulart posts hilarious videos on his
YouTube channel
of him and his 'gato' biking around town. In the videos, you can clearly see that Chiquinho is not at all fazed by the high speeds, traffic, or his adoring fans!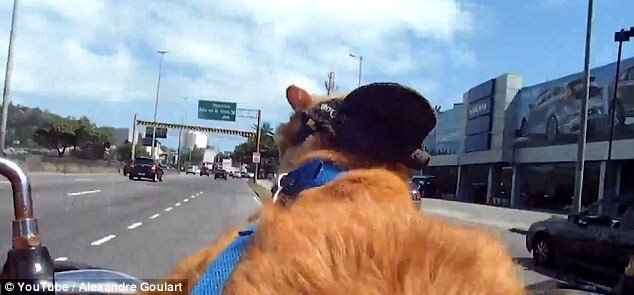 Goulart told Globo.com:
I've looked for a meaning in life without Chiquinho, not found. It's the love of my life. I ask God to give many years of life to him.
He takes the cat everywhere during his daily routine – to church, the shops, the beach and even the pizzeria! How do you think your cat would feel riding on the front of a motorcycle?